What will happen to me when I come in to hospital?
You will be asked to give details about yourself, including your next of kin, address and contact details.
It is important our staff know what medicines you are taking and anything you are allergic to.
All medication that you are currently taking should be handed over to the nurse in charge when you come into hospital.
Your nurse or doctor will explain what investigations will be carried out and what the different treatments are for your condition as wells as the risks and benefits of each treatment.
You will be asked to sign a consent form after you have been given a full explanation of the proposed treatment.
You should be fully satisfied that you have received enough information before going ahead. Please ask any questions — the people in your healthcare team are happy to discuss your treatment.
What should I bring with me?
You should bring the following:
Night clothes
Dressing gown
Slippers (ones that fit securely so you are less likely to slip)
Personal toiletries (soap, toothbrush, face cloths, shampoo, comb, hair brush and talcum powder)
Bath and hand towel
Soft drinks
Reading material
Tissues
You may also need to bring:
Spectacles and personal aids
Denture pot and cleaner
Sanitary towels or tampons
Disposable razors
Shaving cream
A small amount of money for newspapers, etc.
Baby clothes and other items necessary for baby care (disposable nappies, barrier creams, etc.)
Valuables
Please avoid bringing valuables, such as jewellery and large amounts of money, into hospital with you. We cannot accept responsibility or liability for valuables brought onto hospital premises, unless they are handed to a member of the nursing team for safe custody and an official receipt is issued.
Your valuables are usually held in a central location in the hospital called the General Office. These are located on the 2nd floor of the Tower Block at Hull Royal Infirmary and at the main reception at Castle Hill Hospital. They are open weekdays between 9.00am and 4.30pm.
If you are discharged over the weekend, you may have to return to the hospital to collect valuables or money left with the General Office.
Staying in touch with family and friends
Visiting hours and contact numbers
Your family or carer may want information about your care. Please ask them to speak to a member of staff caring for you, who can discuss this with your permission. It helps the staff if one person telephones for news about your condition and passes the information on to others. A direct dial number is available for most wards.
Mobile Phones
In most circumstances we do not allow the use of mobile phones in patient areas.
Our staff can inform you of areas where you can use a mobile phone.
The use of camera and video is strictly prohibited in patient areas.
Pay Phones
You can make calls from one of our public pay phones. Please ask a member of staff for the nearest pay phone.
National and local calls cost 40p for the first 20 minutes and 10p for 10 minutes thereafter.
Call costs to mobiles, other networks and international destinations may vary.
Hospedia Bedside TV and Entertainment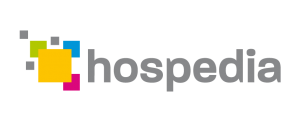 Most beds in hospital have a Hospedia bedside TV, phone and entertainment system to help make your stay as comfortable as possible.
Patients can make free outbound calls from their bedside unit to numbers starting 01,02,03 and mobiles at all times, as well as enjoying TV for free between 8.00am-12.00pm, however further charges apply for other services.
Please note Hospedia's charging structure below:
| Package | Duration | Price |
| --- | --- | --- |
| Television viewing Channels 1-5 | 8.00am – 12.00pm | Free |
| Outgoing telephone calls to 01482 landlines | 24/7 | Free |
| Outgoing mobile calls | 24/7 | Free |
| Incoming telephone calls payable by the caller | Per minute | 13p |
| Incoming mobile calls payable by the caller | Per minute | 13p (plus any mobile network provider charge) |
| Television viewing (after 12 noon) | 1 day | £7.90 |
| Television viewing | 3 days | £19.90 |
| Movies (via television) | 1 day | £9.90 |
| Movies (via television) | 3 days | £24.90 |
| Audio Books | 1 day | £5.00 |
| Audio Books | 3 days | £10.00 |
| Audio Books | 5 days | £15.00 |
| Audio Books | 7 days | £17.50 |
You can visit the Hospedia website for further information about their services.
Food
There is a choice of food for all your main meals, including a vegetarian selection. We cater for any special dietary needs you may have, including religious or ethnic diets.
If you follow a medically prescribed diet, please tell a member of the nursing team on arrival.
Meal Times (approximate)
Breakfast is served from 7.45am
Lunch is served from 12.00pm
Dinner is served from 5.00pm
We would prefer visitors not to bring food into the hospital.  We are unable to store patient food in the hospital refrigerators.
Voluntary workers visit the wards with a selection of sweets, toiletries. etc. for you to purchase.
Keeping you safe in hospital
This video was designed by the Guy's and St Thomas' NHS Foundation Trust, based on their award-winning "airline style" patient safety card.