Rowan Ward is the area that offers care to you and your baby in the postnatal period (this is the period following your baby's birth). You will be cared for by a team of midwives, midwifery assistants and medical staff.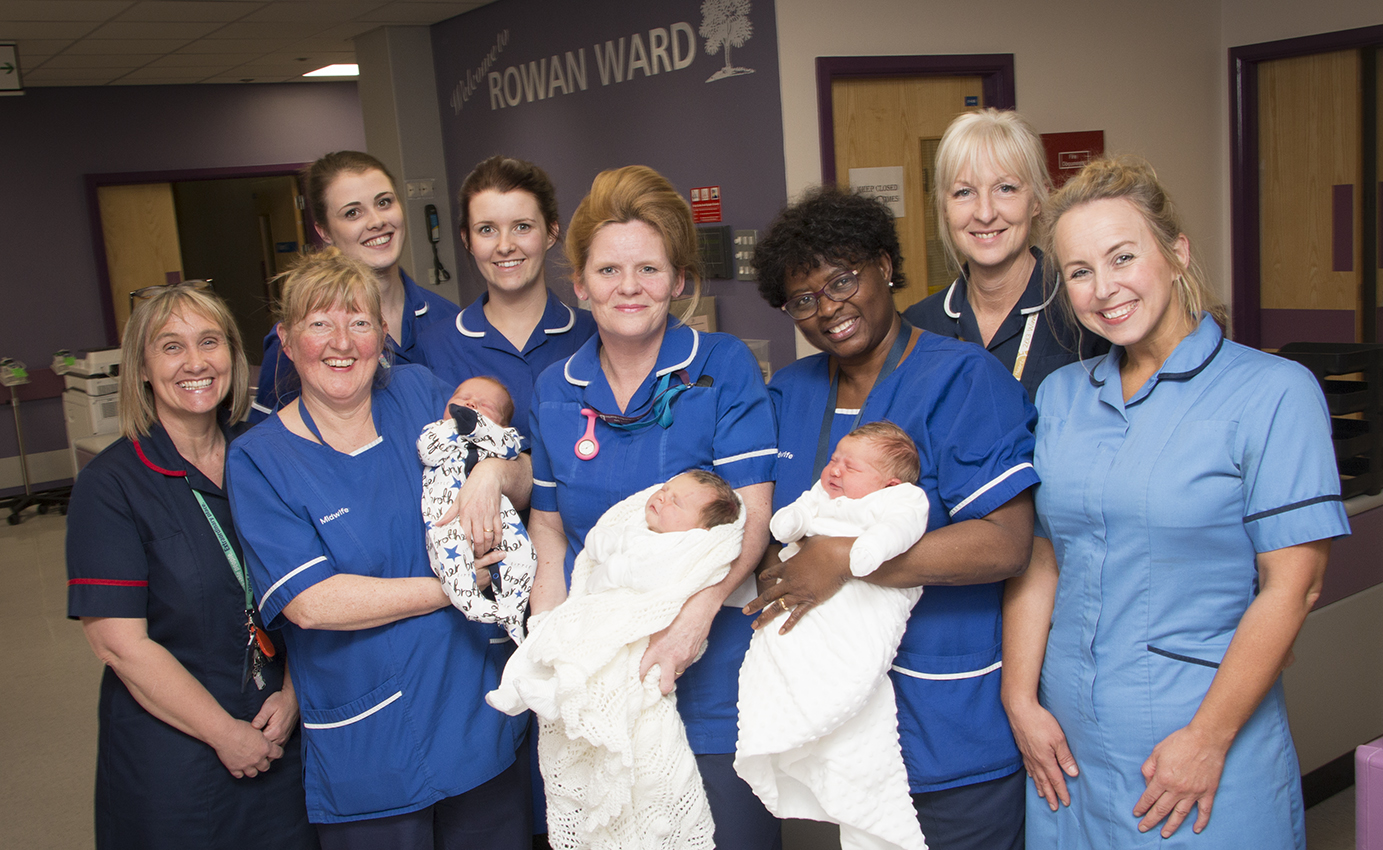 What you can expect
You and your baby will see a midwife daily who will undertake a health check on both of you.
You will be able to access parent education sessions to support you with caring for your baby, bathing demonstrations, safe sleeping, keeping your baby healthy. Women who have taken part in these find the sessions very enjoyable.
You will be offered health education and advice on how to stay fit and well following your baby.
Your baby will receive a health check called a NIPE (Newborn and Infant Physical Examination) check. This will be performed by a trained practitioner: either a midwife, a doctor or a neonatal nurse, prior to transfer home.
You baby will have their hearing tested by trained screeners before going home.
The midwife caring for you will discuss your discharge plan with you before going home. When you leave hospital your care will be transferred to the community midwife.
Every cot has a security system attached and there is an electronic security system to enter and exit the ward.
Who can visit
Birth partners can visit from 9am to 9pm every day, seven days a week.
Other relatives, including siblings, can visit from 3pm to 4pm and from 6pm to 7pm every day, seven days a week.
The ward has protected meal time to enable hot meals to be served quickly. At this time the staff will not answer the door calls to admit anyone to the ward or to open the doors for exiting.
Contact Details
Junior Sister Nicola Easby 01482 382799
Midwives Office 01482 605381