The Neonatal Psychology Service is a new support service available to families that currently have a baby receiving care on the Hull Neonatal Unit. The service also provides support to the staff working onto the unit.
We recognise that when a baby is born early or requires additional health care this can be very difficult.  Experiencing something distressing and traumatic such as this can lead to unfamiliar feelings, thoughts and reactions that fluctuate or feel extreme or different to normal.
There is no right or wrong way to feel or react and everyone's experience is unique to them. Some parents do not require psychological support whilst on the unit and feel they are managing okay.  However, others may find it helpful to meet with a clinical psychologist for extra support or advice. This means that the support we offer will vary from parent to parent depending on the level of need.
What is the aim of the Neonatal Psychology Service?
The Neonatal Psychology Service aims to provide emotional support to families with a baby staying on the neonatal unit.  The service aims to reduce the stress that families may experience and supporting the bonding process with their baby through what is often a very challenging time.
What type of difficulties we can support you and your loved ones with
Clinical psychologists can help people understand their experiences and manage in the best way they can. We do not prescribe medication, but instead use 'talking therapies' to help you with things such as:
Making sense of how you've been feeling.
Finding ways to deal with difficult feelings, such as anxiety, sadness, anger, guilt and loss.
Living with uncertainty and coping with adjustment to events that have resulted in your baby staying on the neonatal unit.
Making use of your own strengths and skills and finding ways to solve problems.
Helping with bonding with your baby.
Coping with the unusual environment of the neonatal unit.
Psychological Support
The clinical psychologist can meet with you either face-to-face whilst you are on the unit or via the telephone or video, whichever you would prefer.  You can be seen cot-side or in a private space and you can have your partner or other family members present if this is helpful.  Everyone's situation is different and assessed individually, and so this time can allow you the opportunity to discuss any concerns, psychological and emotional difficulties you have had or are currently experiencing.
The clinical psychologist can continue to support you during your baby's stay on the unit.  If it is felt that there is a more suitable service to meet your needs, the psychologist will discuss this with you and support you to access services as required.
How can I access this support?
If you are currently a parent with a baby on the Hull Neonatal Unit and would like to meet with the clinical psychologist as an individual or as a family, you can ask one of the staff team to make a referral on your behalf.
What happens with the information that you share with us
The clinical psychologist is part of the multi-disciplinary team supporting you and your baby. This means that some information may be shared with the staff involved in your baby's care if this was felt to be useful and appropriate.  If there was any information that you did not want shared with the wider team then the psychologist would try to make sure that it is kept private and confidential. However, if there was any reason to think that there was a risk of harm to you or others, then that would need to be shared to keep everyone safe.
With your permission, we will correspond with your GP or other healthcare professionals to let them know we are involved in your care and to update them about any support we are providing. This would be to ensure that your needs are being met at this time.
Who is in the team?
The Neonatal Psychology Service consists of a clinical psychologist that is currently available on the Hull Neonatal Unit two days a week.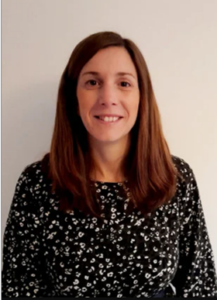 Dr Rachel Foxwell – Principal Clinical Psychologist, "I have helped to develop the Neonatal Psychology Service and am looking forward to further developing this role and providing support to families and staff on the neonatal unit.  It can be such a difficult, emotional and confusing time for families and I hope to add to the support and care that is already provided on the unit."
Useful links or resources