The HEY Baby Carousel, a special event to support expectant parents and those involved in babies care has returned to Hull Royal Infirmary.
The monthly event took a break at the height of the Covid-19 pandemic will take place on Wednesday 13 September 2023 from 6.30pm to 8.30pm, offering a relaxed and informal opportunity for attendees to gather information, insights and receive support.
Pregnancy is a significant journey, and the HEY Baby Carousel aims to empower and educate people who are expecting babies and their families on the many aspects of childbirth and care.
Geraldine Hotham, Child Birth Educator Project Lead said: "We are delighted to bring back the HEY Baby Carousel to the Women and Children's Hospital. The event is a valuable opportunity for expectant parents, new parents and those expecting a baby into the family to access important information, receive support and connect with other families in a friendly environment."
"As well as being exciting, becoming a parent can be daunting, so any information that expecting parents and families might find beneficial is going to support them. A happy, healthy, comfortable, and positive parent is the best thing for any child's health and wellbeing."
At the event, attendees will have the chance to chat with the 'Ask the Midwife' team, and representatives from many of the services in the local area. Participants can meet staff from the Fatima Allam Birth Centre, Labour Ward and other wards in the hospital, gaining valuable insights into its facilities and services.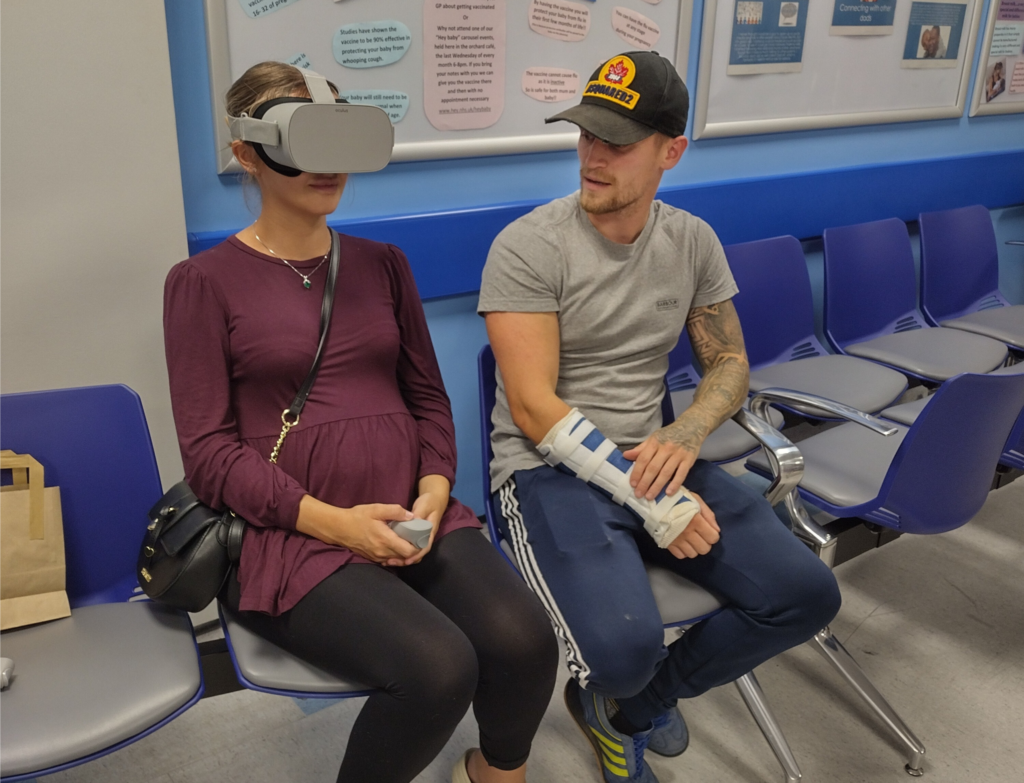 For those looking to explore birthing experiences in an innovative way, the event offers the use of Virtual Reality headsets, allowing participants to have a feel of the various labour wards and provide a better understanding of different birthing options.
The event extends beyond childbirth preparation, offering practical information for participants and families at every stage of pregnancy and parenthood. Demonstrations on how to correctly install baby car seats, an essential safety aspect, will be conducted alongside an accident prevention stall.
Participants will also find out about:
Feeding infants
Home birth
Safe sleeping
Oral health
Demonstrations of bathing and nappy changing
Hypnobirthing
Baby massage and many more
Claire Porteus, Charge Midwife, Maple Ward said: "We understand the importance of providing comprehensive support to expectant parents and families. The HEY Baby Carousel brings together a range of experts in one place for people to ask questions, gain advice and help ensure they're ready to welcome their little one into the family.
"We believe that when families come together, the journey of parenthood becomes even more enriching and rewarding."
A parent who participated in the previous event said: "The HEY Baby Carousel was a fantastic and informative event to attend while I was pregnant with my daughter. It was great to be able to get up front advice on health, safe sleeping, car seat safety, and even information on swimming lessons with my baby."
"As well as a wide variety of information to take away, we were also given a tiny knitted hat that had been kindly knitted by someone in our community. This was the hat that we brought our daughter home in when she was safely delivered, and we have kept it to this day."
The HEY Baby Carousel is more than just an informative event, it is a celebration of family and support. In addition, grandparents and other family members are welcome to share their skills or maybe learn something new.
The event is open to all and does not require appointments. Interested individuals can just come to the Women and Children's Hospital on Wednesday, 13 September, anytime between 6.30pm and 8.30pm.
HEY Baby Carousel events are held every month at Hull Women and Children's Hospital; more information and dates of future sessions can be found at https://www.hey.nhs.uk/heybaby/carousel/