Our Senior Team sets the strategic direction (the "direction of travel") for the Trust over the coming years and ensures that we have high standards in clinical care and financial stewardship, as well as responding to the health needs of the population we serve.
The team comprises 12 Trust Board members with voting rights and 4 additional Directors. Every Trust Board is required to have a Chairman and a mix of Non-Executive and Executive Directors.
The Non-Executive Directors, who make up the majority of the Trust Board, provide an independent voice and a high level of scrutiny to all aspects of the Trust. They bring a wide range of professional and business experience.
Chairman (Joint Chair with NLAG) — Mr Sean Lyons
Sean joined us from Lincolnshire CCG, where he was Chairman until 2021. Prior to this he was Chairman at Sherwood Forest Hospitals NHS Foundation Trust steering the organisation out of special measures and helping to oversee improvements to its CQC rating.
Sean left school before A-levels and went straight into an apprenticeship in the steel industry which he says was hugely enjoyable and gave him a real appreciation for the shop floor .He went on to complete a degree in Mechanical Engineering and an MBA and then made a move to British Steel Stainless in Sheffield. This company merged with a Swedish company and Sean worked his way up to Senior Vice President before a return to Scunthorpe where he took up a Director post running the plates and sections businesses, ultimately becoming Director of the Scunthorpe Steelworks in 2007. He retired from the steel industry in 2011 and then in 2013 made the move to the NHS. Sean is also Chairman of the West Nottinghamshire college in Mansfield, a role he will continue with.
Vice Chair — Mr Stuart Hall
He has spent a large part of his career working with FTSE 100 company, Santander. A fellow of the Chartered Institute of Bankers, Stuart is experienced in a range of areas from governance and HR to strategy development, and a Director of a Community Interest Company. He has experience as a Director of Community Interest Companies specialising in vocational training and end of life care.
---
Group Chief Executive — Mr Jonathan Lofthouse
Jonathan is the Group Chief Executive for Hull University Teaching Hospitals NHS Trust and Northern Lincolnshire and Goole NHS Foundation Trust. He was appointed from 14th August 2023. Jonathan was previously Site Chief Executive (Princess Royal University Hospital and South Sites) at King's College Hospital NHS Foundation Trust in London and has significant experience of not only working in but also developing a group leadership structure within that organisation. Prior to this he was Director of Improvement at Liverpool University Hospitals NHS Foundation Trust. His experience and background make him well suited to helping HUTH and NLaG tackle some of our most challenging joint issues around flow, elective backlog, patient environments, and the recruitment, retention and wellbeing of staff. Jonathan firmly believes in creating a diverse and innovative workforce where staff have a strong voice in the co-creation of safe and effective patient services.
---
---
Executive Team
Chief Medical Officer — Prof Makani Purva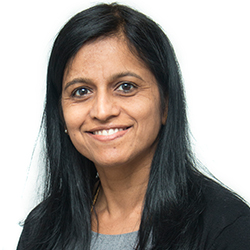 Prof Makani Purva is Chief Medical Officer and Consultant Anaesthetist at Hull University Teaching Hospitals NHS Trust. She is a Honorary Professor at the Hull York Medical School and Founder of the Hull Institute of Learning and Simulation. She has held various management and senior educational roles including that of Director of Medical Education and Anti-Bullying Ambassador, helping to effect a cultural transformation of the organisation. She is the Immediate Past President of the Association of Simulated Practice in Healthcare. She is passionate about patient safety and is trained in quality improvement and human factors approaches.
---
Chief Operating Officer — Mrs Ellen Ryabov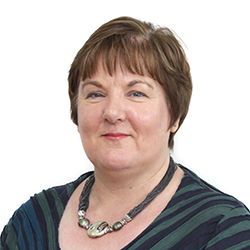 Ellen was appointed in December 2020 and has worked at Board level in various NHS organisations on both a permanent and interim basis for the last 15 years.
Having previously worked as Chief Operating Officer with the Trust for 3 years, Ellen returned to the Trust in an interim capacity January 2019, initially as Director of Operations in the Medicine Health Group and now as the Chief Operating Officer. Prior to her time with the Trust Ellen spent 2 years at Sheffield Teaching Hospitals NHS Foundation Trust, latterly as their Interim Chief Operating Officer. Her previous substantive NHS role was Chief Operating Officer at Heart of England NHS Foundation Trust, and prior to that she worked in London and the South East.
Ellen has worked in the NHS for over 30 years, starting her career as a Finance Trainee in the Scottish Health Service, following which she moved from finance into acute operational management where she has remained throughout her career.
---
Chief Financial Officer — Mr Lee Bond
Lee was appointed in March 2013.
Prior to this he was a Director of Business Delivery within Hull University Teaching Hospitals NHS Trust and before that, Director of Finance at Central Manchester University Hospitals NHS Foundation Trust.
His previous financial posts include Sherwood Forest Hospitals NHS Foundation Trust and Sheffield Children's NHS Foundation Trust.
---
Mrs Jo Ledger — Interim Chief Nurse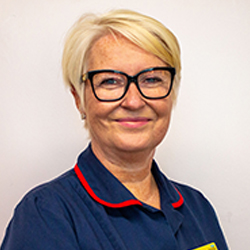 Jo was appointed Interim Chief Nurse in March 2022 and her substantive role is Deputy Chief Nurse.
Jo has worked in the Trust for over 20 years in a variety of nursing roles.
---
---
Directors
Director of Workforce — Mr Simon Nearney
Simon joined the Trust in September 2012 from his previous post as Director of Human Resources at Leicestershire County Council.
He has held several senior Human Resources and Organisational Development management roles in large public sector organisations.
Simon has a track record of transforming services, leading major organisational change programmes and improving the customer experience.
---
Joint Director of Estates and Facilities – Jug Johal
Jug is an executive board director at Northern Lincolnshire and Goole NHS Foundation Trust and has collective responsibility for ensuring that the Trust is able to deliver high quality and effective services at all times at its three hospitals and community sites. Jug leads the directorate of estates and facilities ensuring that the estate and service strategies are in place to ensure a safe, secure and high quality patient environment both within the Trust and to other organisations to whom the Trust provides estates and facilities services.
Jug, who lives with his family in Lincolnshire, has a Master's degree in Leadership in Health & Social Care and has recently been one of twenty BAME Public Sector leaders to be selected for the Cabinet Office, National Leadership Centre, Chief Executive Accelerator Programme.
In his spare time, Jug has been campaigning for equality and inclusion of Asian communities in sport for the past two decades, having co-founded the British Asian Rugby Association in 2004. Jug's latest project with the support of the Asian Sports Foundation Board of Trustees and its ambassadors will continue with this campaign by supporting National Governing Bodies, National Governing Organisations, clubs and committees at a strategic level to deliver tangible projects which break down cultural and religious barriers and provide sporting benefits to an under-represented minority ethnic community.
For more than 30 years Jug Johal has been an avid supporter of rugby, playing at club level for Scunthorpe RUFC and Moseley RFC and at county and international level for India Rugby.
---
Interim Director of Strategy – Ivan McConnell
Ivan is a qualified accountant who has over 25 years experience of leading national and international healthcare programmes of change. Ivan has held an Executive Director role in a large NHS Trust where he had responsibility for strategy, performance, transformation, ICT, contracting, commercial development, estates and partnership working. As a Director within a Tier 1 Management Consultancy practice Ivan delivered some of the largest change programmes within healthcare and local government in some of the most challenged political and operating environments in the country. He has delivered high profile national and international projects reporting directly to Government Ministers, Departmental Permanent Secretaries and Regulatory Bodies. This has included the South East London reconfiguration "A Picture of Health" along with a national programme for elective care improvement in Ireland. Ivan also led national programmes on behalf of the Regulator looking at Service Line Management and Performance Improvement. As an Executive Director Ivan led the development of a System Wide Strategy for the STP and was a member of a national MCP Vanguard Board testing the principles of Alliance Contracting. He led a number of cross system improvement programmes and successfully tendered in partnership with clinical colleagues for large scale research funding programmes. Ivan also had responsibility for management of a pooled budget for a s75 agreement for the delivery of integrated health and care pathways.
---
Director of Quality Governance – Suzanne Rostron
Suzanne returned to the Trust in March 2021, having left the Deputy Director role in 2012. When Suzanne initially left she set up her own business and undertook work for the CQC as a specialist adviser for Well Led, gaining a wide range of experience from other organisations. More recently Suzanne has specialised in working with challenged organisations to successfully drive improvement. This included the position of Executive Director of Quality Governance at the Isle of Wight NHS Trust and as an Improvement Director with NHSEI.
Joint Chief Information Officer — Shauna McMahon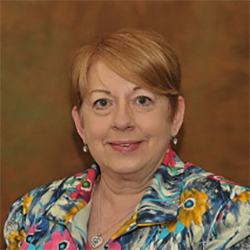 Shauna joined the Trust 1st April 2022 as Joint Chief Information Officer with Northern Lincolnshire and Goole Hospitals Foundation Trust.
Shauna manages the Information, IT Management Team and Digital Services. Shauna has 20 years' experience in leading change and transformation in the healthcare sector within providers, commissioners and health authorities in both the UK and Canada. Prior to her appointment at NLAG she worked at South, Central and West Commissioning Support Unit (CSU) in Bristol where she was a Partner in Digital Transformation Consulting. At the CSU she was involved in work to develop digital programmes at a health system level. She was also CIO at Frimley NHS Foundation Trust where she modernised the infrastructure to create a foundation that would support both clinical and administration work. In Canada she spent several years managing large operational departments in a regional health authority.
---
---
Non-Executive Directors
Mrs Tracey Christmas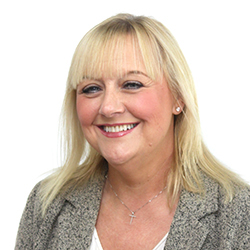 Tracey was appointed in July 2015. Tracey has extensive knowledge of both the public and private sectors, predominantly in finance and corporate services roles. Tracey is a Finance Business Partner for the Ministry of Justice / National Offender Management Service working within the Yorkshire Region at HMP Full Sutton and HMP Hatfield. She is also a past president of the ACCA Women's Society and International Assembly UK Representative, and is currently an elected representative for Yorkshire and the North East on the ACCA's Strategy Implementation Committee. Tracey has previously served as a Non Executive Director of Eastern Hull NHS Primary Care Trust.
Mr Tony Curry
Tony was appointed in April 2019 and has held senior appointments in higher education, financial services and manufacturing and also as a director with PricewaterhouseCoopers. He has over 40 years' information technology experience working in the UK and internationally. Over the past decade he has had a particular focus on strategy and transformation programmes which exploit the advances in mobile and self-service technologies.
Prof Una MacLeod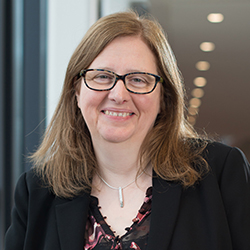 Una was appointed in 2020.  She is Dean of the Hull York Medical School, and during 2020 is Interim Dean of the Faculty of Health Sciences at the University of Hull.   She trained in Medicine in Glasgow and then worked as Senior Lecturer in General Practice and Primary Care and as a GP Principal in the city before joining Hull York Medical School in 2010 as Professor of Primary Care Medicine. She became Dean of Hull York Medical School in 2017 and does GP sessions at James Alexander Family Practice, Bransholme Health Centre in Hull.  She is a national leader in the area of cancer and early diagnosis research. Her interests in cancer research and primary care and her passion for reducing health inequalities has led her to receive grants from Cancer Research UK, Yorkshire Cancer Research and the Department of Health Policy Research Unit programme, as well as contributing to policy development.
Mike Robson
An experienced Finance Director with over 15 years in the NHS at director level including several periods as Acting Chief Executive, Mike is now working as a self-employed Management Consultant specialising in change management and providing expertise and flexible support to organisations particularly in the health, social care and public sectors. Mike is also a Trustee/Non-Executive Director for the Hull Truck Theatre and provides freelance coaching to a small number of individuals. He previously worked in various financial roles in the private sector including 5 years at director level.
Associate Non-Executive Director
Linda Jackson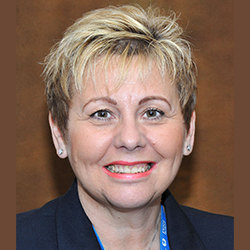 Linda Jackson is from Cleethorpes and studied hotel, catering and institutional management at Grimsby College before graduating with a Diploma in Management from the University of Reading. Her career in facilities management began in London where she secured a position of trainee manager for ISS Facility Services who provide facilities services across the NHS.
Linda quickly worked her way up the ranks to hold positions including regional director providing facilities services across NHS organisations in the capital and became board director at the age of 38. In her last 10 years in the private sector she undertook a transformational change role responsible for implementing the company's new business and initiatives nationally within the NHS.
Linda is also the Vice-Chair at North Lincolnshire and Goole Hospitals Foundation Trust.
Dr Ashok Pathak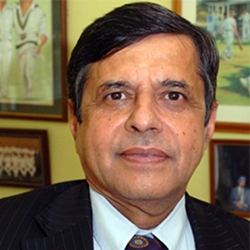 Dr Pathak is an Orthopaedic Surgeon who retired from the National Health Service after 34 years' service, having worked primarily for the Hull and East Yorkshire Hospitals Trust. Previously he was the Chairman of the Negotiating Committee for the British Medical Association. Dr Pathak was involved with the International Doctors Forum and was a Trustee of BMA Charities. In addition he was an overseas doctor's mentor for many years, involved in the recruitment and retention of overseas doctors with the Trust.
Currently, Dr Pathak is a member of Her Majesty's Court Service in the capacity of Medically Qualified Tribunal Member.
He is a former first-class cricketer who played at County level in India (Ranji Trophy) and was an expert cricket analyst for the World Cup in 1996. Currently, he is a Trustee of Cricket Beyond Boundaries, a charity which supports the development of underprivileged cricketers from India.
He was also a Governor at Hymers College and is currently an Ambassador for Hymers College.
Dr Pathak was awarded an MBE in 2010 for his lifetime contribution to medicine in Yorkshire and India.