Demand on hospital and community-based healthcare services across East Yorkshire continues to escalate, and attendances at Hull Royal Infirmary's A&E Department have now returned to pre-pandemic levels of around 400 patients per day.
With the pressure on staff and services unrelenting, Hull University Teaching Hospitals NHS Trust is renewing its appeal for patients to seek alternative treatment elsewhere, such as via 111 or their local GP practice, instead of seeking urgent treatment for routine health problems.
In a change of approach, the NHS is also responding by referring some patients seeking emergency treatment for non-urgent or routine health problems to alternative treatment centres. Where it is considered safe to do so, those patients will be redirected on arrival either to Story Street Primary Care Centre or one of the four urgent treatment centres across the area (Bransholme, Beverley, Bridlington and Goole).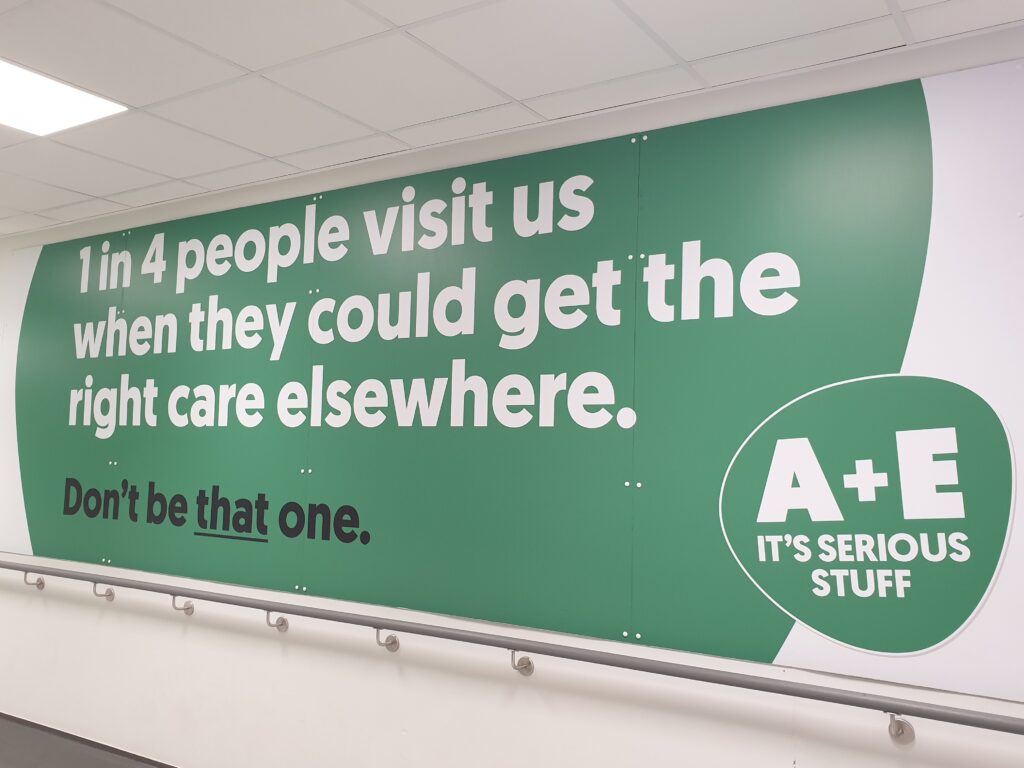 Dr Makani Purva, Chief Medical Officer for the Trust says:
"The whole of the health system across East Yorkshire is under significant pressure right now. This is likely to be due to a combination of more patients seeking help for problems they didn't feel able to during the height of the Covid pandemic, rising Covid-19 infection rates in the local area, and our hospitals attempting to catch up on waiting lists and planned surgery which were also postponed during the pandemic.
"Staff are working incredibly hard to provide care for patients in challenging circumstances but we need people to use the full range of services available. One in four patients who attend A&E in Hull could have been treated more appropriately elsewhere, that's around 100 patients every day. So from today, after an initial screening/streaming process, those arriving at A&E who could safely be cared for elsewhere will be referred on to one of several alternative care centres and providers. Doing so will help us to reduce waiting times for more seriously ill patients and ensure they receive the priority care they need in hospital, while enabling those patients with non-urgent needs to receive care more quickly from a suitably skilled health professional elsewhere."
The increase in the number of people attending A&E, combined with more rigorous cleaning regimes in between patients, means that waiting times in the department are longer than normal, however waits are to be expected in most parts of the health system, and people's patience is appreciated.
Dr Purva adds:
"It is important for people to know that, if they seek emergency care at Hull Royal Infirmary for a non-urgent condition, we will ask them to go to one of the urgent treatment centres or walk-in facilities in our region if it's safe for them to do so. As far as possible, my advice would be for patients with non-urgent needs to call 111, to see a pharmacist, or visit one of the walk-in centres in our area as their first course of action."
Patients who are unsure which is the best service for their needs can visit www.nhs.uk , call 111 who can book medical appointments if appropriate, or visit 111.nhs.uk for online medical help.
Details of urgent treatment and walk-in centres in our region can be found at: https://www.hey.nhs.uk/patients-and-visitors/alternatives/