Women with abnormal smear tests are ending relationships because they wrongly believe their partner has cheated on them, a specialist nurse has revealed.
Nurse colposcopist Sarah Bolton said some mistakenly suspect their partners have been unfaithful after discovering they have the Human Papilloma Virus (HPV).
Others fear they have full-blown cancer or a form of HIV because of similarities between the initials despite there being no connection between the two viruses.
Now, Sarah has prepared a list of frequently asked questions to help woman invited for a colposcopy by Hull University Teaching Hospitals NHS Trust as part of the team's #SmearNotFear campaign.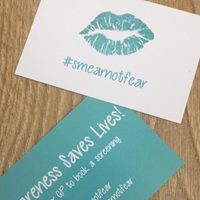 "My appointments last around 30 minutes and the majority of that time is spent unravelling misconceptions," said Sarah. "I think it's important to give the women the facts so they know exactly why they need to come for a colposcopy.
"Some people think they've got HIV and lots think they have cancer because they're convinced they've got the symptoms they've found on Google.
"I've known women to end their relationships because they think their partner has been unfaithful. Others have been accused by their partners of cheating.
"I've even had an older woman with HPV who thought it meant her husband, who had died shortly before, had been with someone else without her knowing."
Hull has high numbers of abnormal smear results thought to be linked to the city's high smoking rates and because women become sexually active at a younger age than other parts of the country.
The team run a #SmearNotFear campaign on Facebook and Twitter, using the teal colour used to highlight cervical cancer in the same way as pink ribbons highlight breast cancer. The team hand out lollipops at public events to turn tongues teal as part of their campaign to raise awareness and encourage women to attend appointments as part of the National Cervical Screening Programme.
In a survey of patients using the service in June and July, 100 per cent of women who responded said they found the staff polite and helpful, they felt welcome, their privacy and dignity was maintained during their visit and they would recommend the service to their family and friends.
Some smears show up HPV which can cause precancerous cells to develop on the cervix and the women are referred to Hull Women and Children's Hospital for a colposcopy to prevent the cells mutating into cervical cancer.
HPV is transmitted by sexual intercourse although it can be passed from person to person through intimate contact alone.
However, HPV is a very common infection carried by eight in every 10 people with active sex lives. You can also have it for weeks, months or years without you even realising or experiencing problems.
Sarah said: "You or your partner could have contracted it before you met each other and you wouldn't know as it can lie dormant for weeks, months and even years.
"It's only if the virus causes the cells around your cervix to change that it will be picked up during a smear test. However, HPV is not the only reason for the cells to change.
"Having a baby or getting the coil fitted can also cause abnormal cells which require further examination through a colposcopy."
Sarah, who became a gynaecology staff nurse in 1994, is one of just 400 Nurse Colposcopists in the country, trained to perform the tests previously only carried out by consultant gynaecologists.
She studied at the University of Huddersfield and gained practical experience at Birmingham Women and Children's Hospital before qualifying in 2012, working alongside the Hull trust's team of five consultant gynaecologists.
Sarah's dedication to her role was recognised in the trust's Golden Hearts Awards earlier this year when she was named Outstanding Individual of the Year (Nursing and Midwifery).
She sees around 55 women at her six clinics held at Hull Women and Children's Hospital every week, many of them fearing they have cancer because they've been told their smear rest has shown abnormalities.
If the colposcopy does confirm precancerous cells, Sarah is able to remove the abnormality under local anaesthetic to remove the risk of cancer developing in the future.
She said: "It's very rare that I see women with cervical cancer and what I would say to women is this is all about health prevention.
"It's essential they come for their appointments to prevent problems developing in the future.
"I always answer any questions to put their minds at ease because I understand how anxious they are feeling.
"But having the correct facts and not leaping to conclusions can make all the difference."