If you are aged between 50-70, you will receive an invitation for breast screening once every 3 years.
You will receive your first invite before your 53rd birthday and your last invite will be with you before your 74th birthday.
Your invitation letter will contain a time, date and location for your appointment. If you can't attend, if you've missed an appointment or if you don't want to attend you can change it.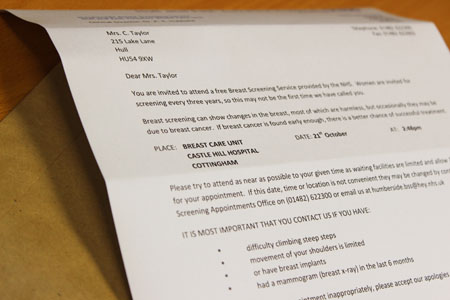 Change or cancel your appointment