We understand that breast screening can be a difficult experience and we aim to make the process as easy as possible for every woman who attends.
If you would like to share your experiences of breast screening with us, or if you have any other comments about this site or the Humberside Breast Screening Service, we would love to hear from you. You can email us or complete our patient survey.
Complete our patient survey
Comments received (including your first name and age if provided) may be uploaded to this website and/or social media accounts run by the Humberside Breast Screening Service. If you do not wish your comment to be shared, please state this clearly in your email.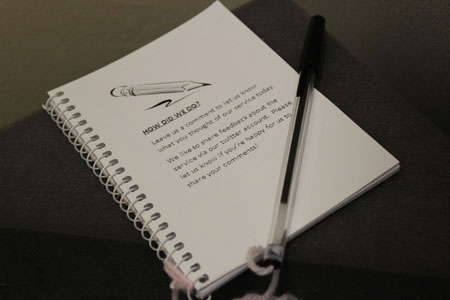 In common with most women I did not relish the prospect of undergoing this screening test and I was a little apprehensive. However I needn't have worried because from the moment I arrived until the moment I left I was put at ease and treated with the utmost dignity and respect. I am a wheelchair user and can't always move as quickly as other people. At all times my needs were considered and I was able to undergo the screening in a relaxed way without feeling rushed or hurried.Christine (68) from Grimsby
The radiographer who carried out my appointment was so understanding and skillful. I was quite nervous and apprehensive about the appointment. I explained my worries to the radiographer and she was so kind and reassuring.Rosemary (66)
Thank you for the excellent care you gave me when I attended for screening.Nina (70)
You were so kind, and to me, that is more important than anything.Alison (62) from Grimsby
From the venue, through the procedure and travelling home I felt very settled after being greeted and treat very politely, kind, caring and considerate. There was even a little time for a question or two.Marion (67) from Grimsby