Reference Number: HEY-739/2022
Departments: Maternity Services, Neonates
Last Updated: 31 October 2022
---
You can translate this page by using the headphones button (bottom left) and then select the globe to change the language of the page. Need some help choosing a language? Please refer to Browsealoud Supported Voices and Languages.
---

Introduction
This booklet has been produced to give you general information about expressing breast milk for your baby on the neonatal intensive care unit or transitional care.  It is not intended to replace the discussion between you and the health care professionals, but it may act as a starting point for discussion.  If after reading it you have any concerns or require further explanation, please discuss this with a member of the healthcare team who has been caring for you and your baby or the infant feeding coordinator.
Inside this leaflet
How do I make breast milk?
Human Milk as medicine
Expressing your milk and hand expressing
How often should I express?
Kangaroo care (skin to skin)
Breast pumps
Cleaning your breast pump kit
Sterilising your breast pump kit
Storing your expressed breast milk
Tips and tricks for increasing your supply
Mental Health Support
Moving on to feeding your baby
Daily record of milk expression
Thank you for expressing for your baby. You and your breast milk are a vital part of the care for your baby whilst they are in the neonatal unit.
How do I make Breast Milk?
Milk is produced in milk making cells within the breast. Milk starts being produced from as early as 16 weeks in pregnancy.

Adequate milk production relies on two hormones:
Prolactin tells the breast to make milk so that it will be ready and waiting for a feed. Prolactin is in your body from early in pregnancy but its effect is stopped by other hormones.  After delivery the hormones of pregnancy decline, allowing prolactin to take effect.  This means that, even if your baby is born prematurely, you can make breast milk.  A baby suckling at the breast, or when milk is expressed ensures prolactin continues to be produced.  Without removal of milk from the breast, the production of milk is reduced and eventually stops.
Oxytocin is released when a baby suckles (and when a parent sees or hears their baby).  Oxytocin causes muscular cells to squeeze the milk that is ready in the breast, down ducts (tubes) to the nipple. This is called the 'let down reflex'.  To remove milk effectively from the breast, baby needs to be effectively attached with a large amount of the breast tissue in baby's mouth and the nipple drawn well toward the back of the mouth.  The effects of oxytocin mean that milk will continue to be available as long as baby is taking a feed.
Human Milk as Medicine?
When your baby is on the neonatal unit, it is even more important to make sure you provide them with your milk.  These babies are very vulnerable, and your milk will work better than most medicines to protect them from illness and infections, as well as helping all their systems to mature, particularly the digestive system. Human milk is also important for the development of the brain.  Even if you did not plan to breastfeed your baby, it is really helpful to give them your expressed breast milk while they are in hospital, in order to give them the best opportunity to progress.
The wonderful thing about your breast milk is that it can be given to your baby within the first few hours of birth no matter how small or unwell they are.
Babies who receive milk within the first 6 hours have shown improved outcomes in health.
Colostrum is the first type of breast milk produced following delivery.  It is made in small quantities, but it contains sufficient nutrients for the first few days of life for the healthy term baby.  Colostrum cannot be artificially manufactured.  It is rich in 'immunoglobulins' which means that it can help baby fight infection.  It contains ingredients which prepare the gut to receive the larger volumes of milk that baby will need to thrive.  This is called 'priming the gut' and it is thought that babies progress better if the first milk they receive is colostrum. When you give birth to a preterm baby your colostrum contains higher growth factors than the colostrum you would produce for a term baby. Your body knows what your baby needs.
At around 3-5 days after having your baby your breast milk will be changing to a more mature milk, which is produced in larger volumes.  Babies fed with breast milk are better protected against diarrhoea and gastroenteritis, ear and chest problems, including asthma, and are less prone to eczema.  They are also at less risk of diabetes, heart disease and obesity as they grow older.

Your colostrum is liquid gold
There is nothing more valuable and available for your baby. It provides incredibly powerful benefits to your baby from the moment they are born and stays with them for the rest of their lives.
Colostrum is richer in sodium, protein and IGA (a protective immunoglobulin) when a parent produces colostrum for a premature baby… AMAZING
This is why we use the first 7 days of your expressed milk in order so your baby gets as much of this high protection as possible.
A gift for your baby and a gift for you
On the Neonatal Unit we use human milk as medicine
When you give that gift to your baby, we have a gift for you! A keyring is a wonderful reminder of the amazing job you do! We value human milk so much and without you, we couldn't give it to your baby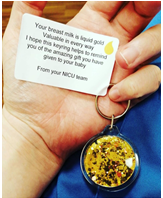 Ask your neonatal nurse for a keyring with your first bit of milk
Expressing your Milk
All of our midwifery and nursing staff are trained to support you, please ask someone to help guide you through and help you with expressing.
You should start expressing within as soon as you can after delivery, preferably within the first hour. The amount of milk you get will be small at first, sometimes just a few drops glistening on the nipple, but even at this stage you will be doing a really important job to stimulate the hormones that make milk.
Hand Expressing Checklist

Hand expressing
The best way to stimulate your milk supply and express milk when your baby cannot feed from the breast is by hand expressing.
Always wash your hands before you start to express.
To begin, gently massage your breasts for a short time and stimulate your nipples to encourage the let-down or flow of milk.
With your hand under your breast, place your thumb and index finger in a 'C' shape on either side of your areola, well back from the nipple.
Gently press your thumb and forefinger back into your breast and as you do this, press them towards each other behind the nipple. Press for about two seconds, then release. Continue to compress and release and your milk will begin to appear. It may take a few minutes to come. This is normal.
When the flow stops move your fingers to another position, around the edge of the areola, and start again. When the flow slows to drops of milk change to the other breast and
It is important not to cause pain or friction while expressing. Try not to pull slide your fingers forwards on your nipple.

How often should I express?
You may need to express at least 8 -12 times within 24 hours (minimum 8 times) and ensure there are no gaps longer than 4-6 hours between expressing.  This is really important to keep the hormone (Prolactin) levels up.  This is just within the first 2 weeks after birth and then you can often reduce the frequency of expressing to 8 times within 24 hours.
The more premature your baby, the more your body has to do to produce milk as your breasts had less time to develop during your pregnancy.  We know that if you can express nearer 12 times within 24 hours for the first 10-14 days you increase your milk supply to where you are expressing about 750ml of breast milk in 24 hours.  Producing this amount or more of breast milk promotes a healthy long term milk supply.
You don't need to express at regimented times, for example every 3 hours.  You can cluster express, which means express frequently over a short period of time, when it is convenient for you and have longer gaps (no longer than 6 hours) at other times.
Some parents really benefit from recording when they express in this booklet. This means you can see plan ahead on the next convenient time to express and not leave it too long.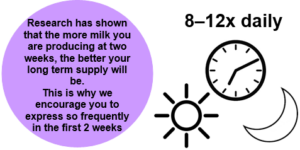 Kangaroo care (skin to skin contact)
As soon as your baby is stable, staff will support you to have kangaroo care with your baby. It helps regulate baby's heart rate and breathing, keeps them warm and helps calm you both. Whilst in skin contact your baby will sleep more deeply which helps them grow and nurture their growing brain. It can help to comfort your baby after blood tests or a medical procedure. Kangaroo care also helps you produce hormones which can help with your milk supply. As your baby grows they may start to show feeding cues (e.g. putting their hands to their mouth, making sucking noise, licking their lips). This is a great time to start practicing breastfeeding.
Preparation for skin to skin:
Make sure you have been to the toilet first
Wear a loose fitted top, preferably without a bra
Have a cold drink with you
A nice comfy recliner chair and foot stool
A camera
Position for Skin to Skin
Skin to skin is best done when baby is placed upright on their tummy in the middle of the parent chest, baby's head below the parents chin, reclined back on a 40 degree angle with the baby's lines, monitor leads and any respiratory support secured the parent (usually with tape).

Breast pumps
Hand expressing usually works best to stimulate hormones; it is vital that you start with this and then move onto a breast pump when your supply increases over the next few days.
When you are getting 3mls or more from each breast we then recommend moving onto a hospital grade electric breast pump. Please speak to a member of the midwifery or neonatal nursing team on how to use the breast pumps in hospital to ensure full potential.
If you are struggling to reach this amount around 5 days after delivering your baby, please do not hesitate to discuss this with a member of the neonatal nursing or midwifery team.
Hospital-grade electric breast pumps are recommended for parents with premature babies. Hand pumps (those that aren't battery or electrically powered) are not generally recommended for mothers with premature or sick babies for long use. They are designed for less frequent use (one to two times per day).
For parents with a baby born at less than 34 weeks gestation it is best to buy a double pump kit. This type of pump is the most effective in stimulating release of the milk-making hormone prolactin.

Expressing checklist

On average, a full supply is approximately 750mls or more of milk per day. This ideally, should be achieved by day 14. If you are worried about your supply ask to speak to the Neonatal Feeding Support Lead
Cleaning your Breast Pump Kit
Your breast pump kit needs to be washed in hot soapy water and rinsed after every use. After washing, your breast pump kit needs to be sterilised; the breast pump kit is compatible with all kinds of sterilisation methods.  In hospital we use microwave sterilisation.
Most breast pumps kits do not come sterile (unless otherwise stated) so please wash and sterilise before first use.
On the Neonatal unit, Transitional care and Rowan ward there are designated Milk Kitchens in which you can safely wash and sterilise your breast pump kit. Please ask a Nurse/midwife where this is and they will show you how to clean and sterilise your kit.
Here is a step by step guide to cleaning your breast pump kit in hospital:
Use the designated washing up sink in the milk kitchen.
Place a clean cardboard tray in and fill with hot water and add the washing up liquid provided.
Wash all parts thoroughly. You may use a clean paper towel as a cloth if needed. Also, wash your storage box with your kit too.
Rinse kit under clean running water.
Dry kit and box with clean paper towel.
Place a clean, dry paper towel in the bottom of your box and store at the end of your baby's cot till you are ready to express.

Sterilising your breast pump kit
Before you express you need to sterilise your breast pump kit:
Place your clean kit in a sterilising bag provided by the unit.
Add 60mls of tap water to the bag (only use the tap water from the silver sinks in which you wash your kit as this is drinking quality water).
Seal the bag along the top.
Place the bag in the microwave upright.
Set microwave timer for 3 minutes.
Once finished, leave to stand for 30-60 seconds (bag is very hot).
Carefully pour the water from the bag via the steam vent (marked in orange) down the sink.
Your kit is now ready to be used.
When at home, follow the advice of the breast pump manufacturers on how to sterilize your breast pump.
Storing your Expressed Breast Milk
The hospital provides sterile disposable bottles and labels with baby's name, DOB and HEY number on for you to use. It is really important that you store your expressed breast milk correctly. On the neonatal unit breast milk is stored in dedicated fridges and freezers that only store infant milk.  The temperature of the fridges and freezers are checked twice a day to ensure they are kept within the correct limits.  In hospital, you will have your own fridge and freezer space in which to store your breast milk. Whether you store your breast milk at home or at hospital there are rules that should be followed:
After expressing, each container needs a label with your baby's name, unit number and date and time of collection
Breast milk should be placed in the refrigerator as soon as possible after expressing. Your breast milk should be placed towards the back of the refrigerator and not in the fridge door. This is because the temperature in the door compartment goes up and down when the fridge is opened and closed.  Your refrigerator temperature needs to be kept at 2-4o
Tips for increasing your supply
Expressing by your baby's cot side can help with expressing.
Looking at photos/videos of them or having something that smells of them can help. We provide you with the knitted bonding squares that can help with this. Please ask the neonatal nurse about V-create.
You may need to increase the amount you express daily. Use the daily log to help keep track of how often you are expressing every 24 hours.
If you massage your breasts or compress them while using the pump, the milk you get may increase in volume and is richer in fat.
Ensure the flange of your kit is the correct size. If you have any discomfort please ask a nurse/midwife/feeding coordinator to assess this for you. If the flange is too small (nipple rubbing on sides) or too big (too much areola suctioning in) it can cause pain, nipple damage and cause problems with your supply.
Skin to skin can really boost your milk supply.  It also helps you to get to know each other, reduces stress levels in both of you, helps baby keep warm, helps with your baby's growth/brain development, regulate baby's breathing, heart rate and temperature.
Power pumping can help give your milk supply a boost by removing more milk regularly within a shorter time space.
Some ways to power pump are to pump for a short time, have a short break and repeat 3-4 times. It can be done over the space of an hour.
This can be done at any point in the day. It can take 3 days or up to 3 weeks to show an increase in supply. If you experience any discomfort please discontinue power pumping.
Speak to the nurse looking after your baby or the neonatal feeding support lead about when you can start putting your baby to the breast if you wish to breast feed. This can be done can be done safely from an early gestation and whilst baby is on some types of breathing support.
Please speak to the neonatal feeding support lead or Neonatal feeding link nurses before taking supplements for increasing breast milk.
Checklist for increasing supply
If you find you are still struggling to achieve around 750mls by 14 days, please ask to see the Neonatal Feeding Support Lead.

Mental Health Support
Having a baby on the Neonatal Unit can be challenging for parents and extended family.
House of Light is a registered Charity which provides support and counselling for parents affected by Perinatal Mental Health Issues such as, postnatal depression, antenatal depression, anxiety, OCD and birth trauma. They are a team passionate about the importance helping parents who are struggling. They are available to talk through any queries you may have about support and access.
House of light come to the Hull Neonatal Unit every Tuesday and Thursday 1-3pm. House of light will help you with your referral. Alternatively, you can self-refer:
East Riding – Emotional Wellbeing-service
Hull – Let's Talk
There will be a drop down box to refer to house of light on your referral.
Perinatal Mental Health Specialists | PND counselling | House of Light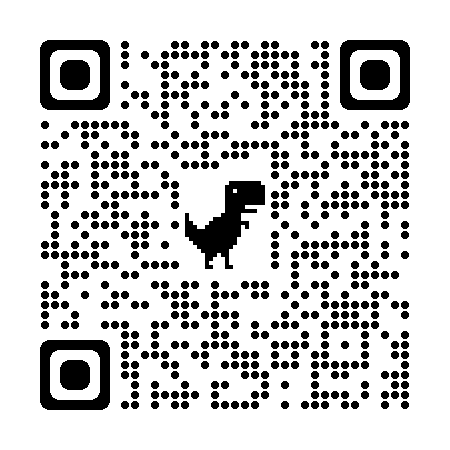 Moving onto feeding your baby
Well done for expressing your milk. No matter how much you are able to express, every little bit is vital in the protection, growth and development of your precious baby.
We support parents in whichever way they choose to feed their baby and ensure that these choices are well informed.
We encourage and support breastfeeding on the neonatal unit for many reasons, not just for food. A close and loving relationship is valuable for the wellbeing of you and your baby. Breastfeeding can help with your bond due to the hormone oxytocin, also known as the love hormone.
Not only is it beneficial to the health and protection of your baby, it is also beneficial to your health too …
Long term benefits of breast milk/breastfeeding are: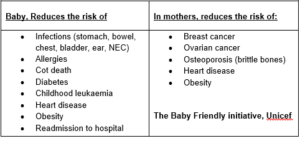 Here on the Hull Neonatal Unit, all of our hospital and community nursing staff are trained in supporting parents with breastfeeding and have a Neonatal Feeding Link Nurse team that have a special interest in supporting parents wishing to breastfeed.
We understand it can be very challenging at times and support is very important. Please speak to the nurse looking after you and your baby for support. You can also ask to be seen by the Neonatal Feeding Support Lead who is able to give you one to one support with breastfeeding.
You will have received a leaflet from your midwives in hospital called "Essential guide to feeding and caring for your baby". This has lots of important and useful information in about breastfeeding. This guide may come in very useful for you throughout your breastfeeding journey.
Please speak to your nurse about you wish to feed your baby and any further questions you have regarding your baby's care.
Daily Record of Breast Milk Expression and your Baby's Progress
You can use this book to write any questions or thoughts you may have.  The following pages are for you to record how many times you express your breast milk and the volume you obtain.
The amounts will not be the same each time.  When your baby begins to feed from the breast, they will take a different amount each time.  Your breasts know this and can change the amount it produces to suit your baby.
The amount of milk you produce when expressing will change in volume just the same – it is important you just keep going and the amount you produce each day will increase.  It is the total volume you produce over 24 hours that is important.
Questions or thoughts
Day One
Date:
Express
Left side
Right side
Total
1.

Time:

2.

Time:

3.

Time:

4.

Time:

5.

Time:

6.

Time:

7.

Time:

8.

Time:

9.

Time:

10.

Time:

11.

Time:

12.

Time:
Day Two
Date:
Express
Left side
Right side
Total
1.

Time:

2.

Time:

3.

Time:

4.

Time:

5.

Time:

6.

Time:

7.

Time:

8.

Time:

9.

Time:

10.

Time:

11.

Time:

12.

Time
Day Three
Date:
Express
Left side
Right side
Total
1.

Time:

2.

Time:

3.

Time:

4.

Time:

5.

Time:

6.

Time:

7.

Time:

8.

Time:

9.

Time:

10.

Time:

11.

Time:

12.

Time:
Day Four
Date:
Express
Left side
Right side
Total
1.

Time:

2.

Time:

3.

Time:

4.

Time:

5.

Time:

6.

Time:

7.

Time:

8.

Time:

9.

Time:

10.

Time:

11.

Time:

12.

Time:
Day Five
Date:
Express
Left side
Right side
Total
1.

Time:

2.

Time:

3.

Time:

4.

Time:

5.

Time:

6.

Time:

7.

Time:

8.

Time:

9.

Time:

10.

Time:

11.

Time:

12.

Time:
Day Six
Date:
Express
Left side
Right side
Total
1.

Time:

2.

Time:

3.

Time:

4.

Time:

5.

Time:

6.

Time:

7.

Time:

8.

Time:

9.

Time:

10.

Time:

11.

Time:

12.

Time:
Day Seven
Date:
Express
Left side
Right side
Total
1.

Time:

2.

Time:

3.

Time:

4.

Time:

5.

Time:

6.

Time:

7.

Time:

8.

Time:

9.

Time:

10.

Time:

11.

Time:

12,

Time:
Day Eight
Date:
Express
Left side
Right side
Total
1.

Time:

2.

Time:

3.

Time:

4.

Time:

5.

Time:

6.

Time:

7.

Time:

8.

Time:

9.

Time:

10.

Time:

11.

Time:

12.

Time:
Day Nine
Date:
Express
Left side
Right side
Total
1.

Time:

2.

Time:

3.

Time:

4.

Time:

5.

Time:

6.

Time:

7.

Time:

8.

Time:

9.

Time:

10.

Time:

11.

Time:

12.

Time:
Day Ten
Date:
Express
Left side
Right side
Total
1.

Time:

2.

Time:

3.

Time:

4.

Time:

5.

Time:

6.

Time:

7.

Time:

8.

Time:

9.

Time:

10.

Time:

11.

Time:

12.

Time:
Day Eleven
Date:
Express
Left side
Right side
Total
1.

Time:

2.

Time:

3.

Time:

4.

Time:

5.

Time:

6.

Time:

7.

Time:

8.

Time:

9.

Time:

10.

Time:

11.

Time:

12.

Time:
Day Twelve
Date:
Express
Left side
Right side
Total
1.

Time:

2.

Time:

3.

Time:

4.

Time:

5.

Time:

6.

Time:

7.

Time:

8.

Time:

9.

Time:

10.

Time:

11.

Time:

12.

Time:
Day Thirteen
Date:
Express
Left side
Right side
Total
1.

Time:

2.

Time:

3.

Time:

4.

Time:

5.

Time:

6.

Time:

7.

Time:

8.

Time:

9.

Time:

10.

Time:

11.

Time:

12.

Time:
Day Fourteen
Date:
Express
Left side
Right side
Total
1
2
3
4
5
6
7
8
9
10
11
12


Be really proud of yourself. You are doing a wonderful job!