Housekeeping – a role that can go overlooked, underestimated and underappreciated. It is a profession that goes unnoticed by many, especially in the hustle and bustle of a busy hospital.
But for one extraordinary individual, it has been a lifelong vocation filled with unwavering dedication, boundless passion, and an unbreakable desire to serve others.
At 75, Jeannette Robinson is not just any housekeeper. She is a shining example of commitment, a source of inspiration, and the embodiment of the profound impact one person can have on the lives of others.
In her youth, she embarked on a career that many would shy away from – a career dedicated to cleaning, organising, and ensuring that our hospital rooms were immaculate.
"People don't realise what housekeepers do, but you're not just a housekeeper; you are part of a ward. The sister's right hand, you're everyone's right hand. Housekeepers are so needed, and it's the best job I've ever done.
"I just love it. Of all the roles I've been in, from theatres at Castle Hill and even night shifts, there's nothing I've not loved about it."
Since joining the NHS 51 years ago, 42 of which she has spent with Hull University Teaching Hospitals NHS Trust, she has cleaned, handled maintenance, delivered food and collected dirty mops from our wards. First she worked on Ward 9 at Castle Hill Hospital and then Ward 12 at Hull Royal Infirmary, where she is currently supporting staff and patients coming in for orthopaedic procedures.
In all those years, Jeannette says there's not been a day she has felt the need to move into any other role.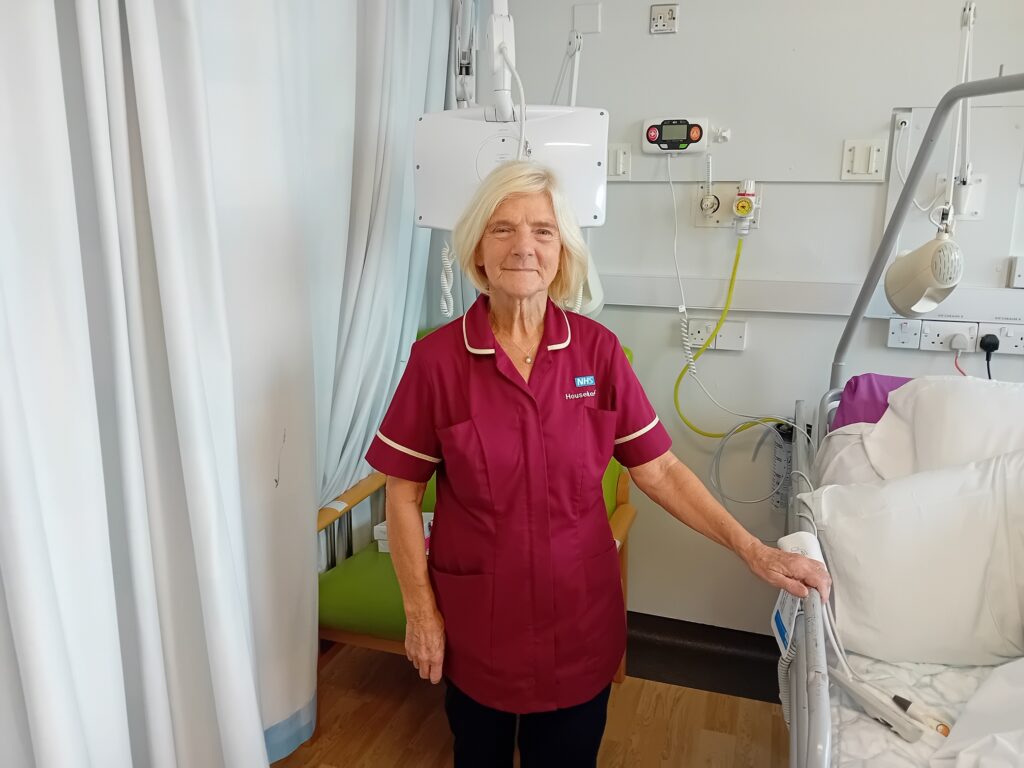 For her, cleaning and housekeeping were never mundane tasks; they were essential to patient care and comfort. She acknowledges that while she may not have the skills or training of a nurse, her role in patients' lives is a crucial part of the healing process, and she approaches work with this in mind every day.
"I am fortunate; I can go home and go to bed. I can get up and come to work, and they stay here. As hard as it gets some days, I can go home, they can't go home. Imagine spending days or weeks in the hospital; I can only offer to serve.
"Of all the posts I've been in, this has been the best. I was a supervisor and then a manager. Yet, I was happy to come down the ladder to become a housekeeper again. Being a manager was fine, but that wasn't me. I didn't get the contact I wanted with the patients. For me, it is not about the badge but the person and the job."
Jeannette is immensely grateful to her colleagues, whom she credits for creating the perfect and best working environment for someone like her to thrive.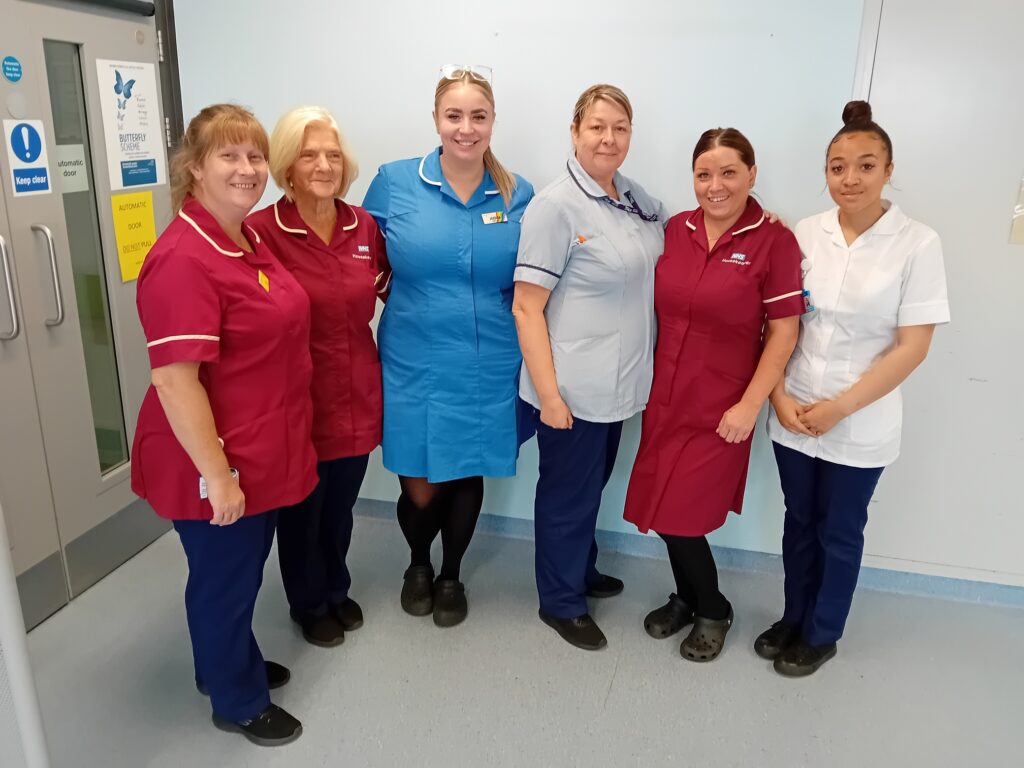 "You cannot do this job alone; it is done as a team. If you have a good team, you can do it, and here, we have a good team, and good manager. Without a good manager, the boat sinks. These people have been wonderful."
As Jeannette approaches her well-deserved retirement, the legacy she leaves behind is immeasurable. Had she not promised to retire with her husband she'd have stayed on longer.
"I can't put into words how fulfilled I am in this role and how privileged I feel to be able to do what I've done but I've promised to retire when my husband does next year that's why I have to go. But I do feel honoured to think that I'm part of this hospital."
Describing her as one of the best people in the role, Kerry Wheeldon, Ward Sister, said Jeannette is one of the best people on the ward.
"She is always happy, never miserable. She always makes sure everyone is alright. She does her job well and always ensures the patients and the rest of the team gets all we need. I wish we could make her stay but she is such an amazing person."
Lesley Gorcik, clinical support worker has worked with Jeannette for 20 years, said: "She's been a credit to this team. In 42 years, she's only been off sick once. She is always bubbly on the ward and willing to help people, always happy and willing to help. She is one in a million and will be really missed."