A new sensory room for neuro patients has opened on the Complex Rehabilitation Ward at Castle Hill Hospital.
The over £12,000 facility, believed to be the first of its kind in the NHS, marks a significant step forward in addressing the evolving needs of our patients and prioritising their emotional well-being during their recovery journey.
It offers a therapeutic haven for patients seeking emotional support and comfort. Equipped with cutting-edge technology and thoughtfully selected sensory stimuli, the room provides a serene environment tailored to individual preferences.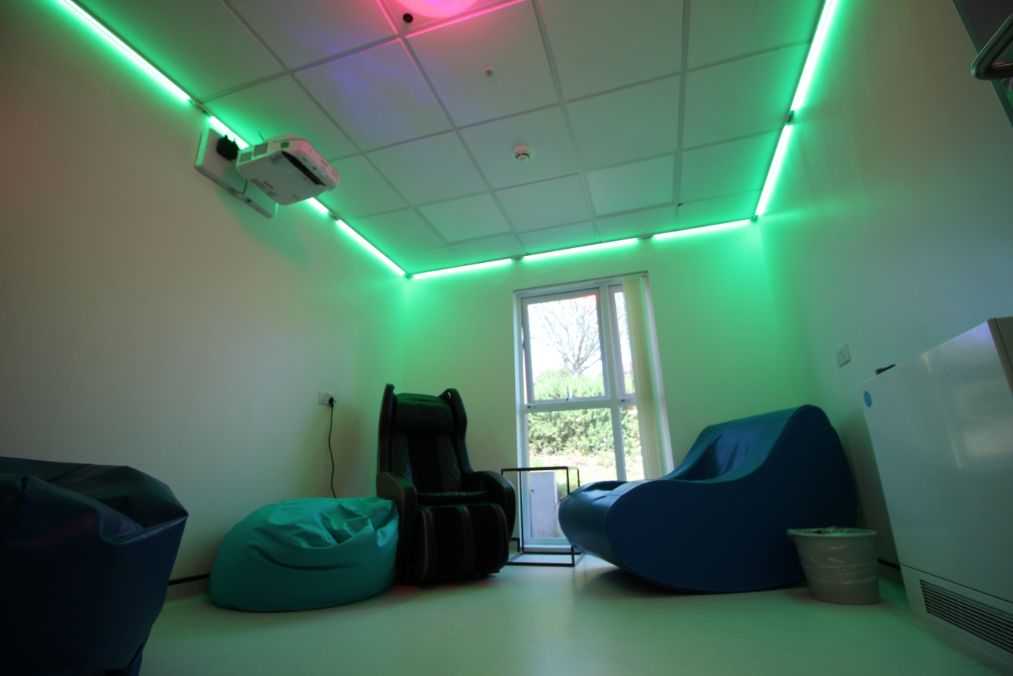 Patients will benefit from adjustable coloured lighting that creates a soothing atmosphere, as well as relaxing music and calming sounds carefully curated from specially crafted playlists to induce relaxation and inner peace.
One of the unique features of this facility is the integration of advanced technology. Patients will have access to a projector and plush seating options, allowing them to fully embrace the tranquillity the room offers.
Dr Abayomi Salawu, Consultant in rehabilitation medicine says:
"Every patient with a brain injury responds to their situation differently, and some can find it frustrating when they can no longer do what they were able to do before their injury, either physically or in terms of cognitive tasks.
"Our new sensory room is believed to be the first of its kind in the country. By making use of new technologies, it represents a really positive step forward in helping patients to manage their emotions at times, encourages physical mobility and interaction, and provides a calming environment for people when things start to get a bit too much."
He explains that the technology being used in the facility also:
"Allows us to be able to access a lot of immersive applications which will enable us to replicate features like the Northern Lights. In addition to that, to make it less overwhelming for some patients, we've got virtual reality headsets, so, you can wear one, sit on the chair and transport yourself anywhere."
He further adds: "With the projector, there is also the potential to make this more interactive so we can add more applications to enable patients to physically interact with virtual items. So, if we take a virtual aquarium for instance, you can touch a fish and it will move."
The new sensory room was inaugurated by Dr James Bailey, Medical Director for the Clinical Health Group. This significant development underscores our commitment to patient-centred care and continuous improvement.