Hull University Teaching Hospitals has achieved a dramatic 13 per cent reduction in staff driving to and from work in the first year of its sustainability travel project.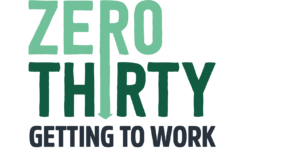 Results from HUTH's annual staff travel survey show the number of staff driving to Hull Royal Infirmary and Castle Hill Hospital in Cottingham has declined significantly, with corresponding increases in staff switching to public transport, cycling or walking to work.
More than 1,000 members of staff responded to the survey, which shows almost 19 per cent of staff now use the bus to get to and from work compared to under 12 per cent last year, an increase of seven per cent.
Cycling to work has also become more popular, with 11 per cent of staff now on their bikes to work, an increase of two per cent on the number of cyclists in 2022.
The number of staff using the park-and-ride bus services has also increased by just under two per cent and more than four per cent of staff responding to the survey either walk all or part of the way to work.
Marc Beaumont, Head of Sustainability at HUTH, said: "These figures are very encouraging and underline our commitment to offer our staff feasible, cost-effective alternatives to bringing their car to work every day."
The trust launched its Getting to Work project to offer staff alternatives to driving to work every day in May 2022 following the launch of its Zero Thirty sustainability campaign and the introduction of daily parking charges at both hospitals.
Partnerships were formed with supermarkets so staff could use their car parks along particular bus routes serving both hospitals. This enabled staff, particularly those in more rural areas of the East Riding, to leave their cars for some of their journeys and use public transport for the rest, saving them money in fuel and parking costs and the hassle of finding a parking space while playing a positive, proactive role in cutting harmful traffic emissions.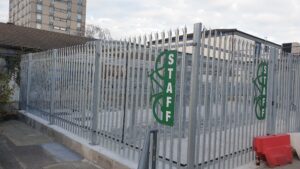 The trust worked with bus firms East Yorkshire Buses and Stagecoach so staff could board three new bus services for free anywhere along the routes, just by showing their ID badges. Figures show 10,000 journeys were made on these new services in the first nine months of the scheme.
Staff are also able to travel for free on the existing Park-and-Ride Stagecoach service from the A63 at Priory Park to Hull Royal Infirmary and a shuttle minibus service was introduced from a hotel car park, a mile away from Castle Hill Hospital.
Additionally around 120,000 journeys were also made by staff on two, free bus services between Hull Royal infirmary and Castle Hill Hospital, with staff able to use their ID badges to travel for free on any route between both hospitals.
At the moment, the trust is currently working with Stagecoach to trial a new free bus service for staff living in East Hull who work at Castle Hill Hospital after identifying the travel team identified a gap in provision.
Its travel team is also working in partnership with East Riding of Yorkshire Council to promote cycling to work with a series of events at both hospitals including free bike maintenance, free e-bike loan project and bikes through a free scheme with bike charity R-evolution, securing a 25 per cent increase in applications for its Cycle Scheme in 2022/23 compared to 2021/22.  ERYC has funded additional cycle storage and a cycle workstation for staff use.
Two cycle compounds, costing £180,000 complete with shower and changing facilities and spaces for 100 bikes each, have also been created at Hull Royal infirmary and Castle Hill Hospital in response to staff feedback to signal the trust's commitment to its growing army of cyclists.
Four Getting to Work travel events have just been held at both hospitals to ensure as many staff as possible are aware of the travel alternatives.
Part of NHS England's Step Up a Gear group for trusts working to improve sustainable travel, HUTH was also awarded bronze accreditation by Modeshift, Britain's leading sustainable travel organisation, in the autumn and is confident of securing silver thanks to its survey results.