The Hull NHS Choir comprising 25 healthcare workers from Hull and East Riding will be singing at the King's Coronation Concert on Sunday evening at Windsor Castle. The Coronation Choir is made up of 300 singers from 18 different choirs and singing groups spanning the length and breadth of the United Kingdom. One of them is our very own home-grown Hull NHS Choir.
Lucy Vere, Head of Learning and Organisational Development said, "The choir was initially a bit of a health and wellbeing experiment as we know how hard our staff work, and wanted to give them something that might help. Singing relieves stress, as well as improving your lung function and even your mental health. As healthcare workers we're all aware of how important it is to look after yourself as well as others."
Bonnie Gray, Digital Communications Manager added, "We've been going for nine years now and we've done some great gigs, like the NHS 70th Birthday Celebration at York Minster, but this may top them all."
She continued, "I put in the application form back in January but didn't think anything would come of it. The BBC must've liked what they saw as we are one of 18 choirs chosen and it's a huge honour and privilege. Never in our wildest dreams did we think we'd be singing for the King. We are beyond excited!"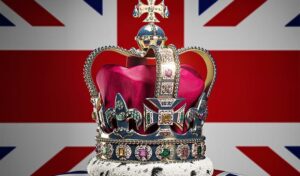 The choir has been put through its paces by celebrity mentors Gareth Malone, Motsi Mabuse, Amanda Holden and Rose Ayling-Ellis. They rehearsed together for the first time as a 300-strong choir just days before the Coronation weekend, and there is a huge buzz of excitement amongst the choir members.
Lynn Foulston, a staff nurse who works on Acorn Ward at Hull Royal Infirmary, said, "I am so excited that our choir has been chosen to represent the NHS for this wonderful occasion. It is a surreal experience that I will never forget and will enjoy sharing and making memories with my choir family."
Paula Russell, Specialist Grader in Diabetic Eye Screening at Hull Royal Infirmary also said, "As a mum, I am a number one fan of both my daughters, having cheered them on when they were younger at school sports days and plays. Now celebrating their university achievements, I will always tell them to grab every opportunity.
"I listened to my own advice and grabbed this massive, once in a lifetime opportunity and it is so lovely for me knowing that they, my husband, my family and friends are all cheering us on as we take to the biggest stage as the Coronation Choir," she concluded.
The Coronation Choir will sing "Brighter Days" by Emeli Sandé, which was written during lockdown as a song of hope, optimism, strength and friendship; the perfect choice for such a huge project bringing together choirs from across the nation, from diverse backgrounds.
Alongside our very own Hull NHS Choir, there will be LGBTQ+ choirs, a deaf signing group, singing London cabbies, and even a farming community choir from Northern Ireland. Meet the Choirs on the BBC website.
In the same year when both the NHS and King Charles III will celebrate their 75th birthdays, it only seemed fitting for there to be an NHS presence in the concert.
Jacki Scott, School Nurse at Anlaby Clinic, said, "What a privilege it is to have the once in a lifetime opportunity to represent both the NHS and the city of Hull (and East Riding) as part of the Coronation Choir. The NHS and the monarchy are British institutions. Hull NHS Choir spreads so much joy and happiness through their singing and I hope the nation will share in the celebration of this momentous event and talk about it for years to come. The NHS is one big family of extraordinary people who strive to be the best they can be in every situation."
The choir was set up in November 2014 by Hull University Teaching Hospitals NHS Trust colleagues Bonnie Gray and Lucy Vere.
Watch the documentary Sing for the King: The Search for the Coronation Choir on BBC One at 8.00pm on Friday 5 May.
Watch the Coronation Concert live from Windsor Castle on BBC One at 8.00pm on Sunday 7 May.