Student nurses at the University of Hull are to be offered jobs at Hull's hospitals before they graduate as part of our on-going recruitment programme.
Hull University Teaching Hospitals NHS Trust (HUTH) will offer jobs to third-year degree students, providing they achieve their degrees, as part of its "Remarkable People" recruitment campaign.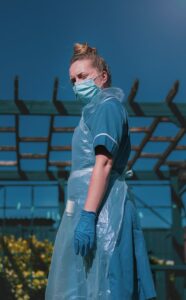 Around 90 per cent of student nurses at the University of Hull now come to work at Hull Royal Infirmary and Castle Hill Hospital since the launch of the campaign five years ago.
Simon Nearney, Director of Workforce and Organisational Development at HUTH, said: "In the past, students completed their studies in Hull but then some chose to move away and work elsewhere.
"Our programme means we can offer local people jobs in their home city, giving them the security of knowing they have a job when they qualify. Instead of trying to find work, they can then concentrate on their studies knowing they will start their careers with us."
Since the programme began five years ago, 564 newly qualified nurses have joined both hospitals from the University of Hull. While other hospital trusts around the country have struggled to recruit, Hull is bucking the trend and has a nursing vacancy rate of just one per cent compared to the national rate of 10.3 per cent.
Student nurses promised jobs with the trust are supported by nurse educators at the trust, given help with their studies to help them achieve the best possible results.
The trust will host a recruitment event at the University of Hull next month with the view to attracting future staff. Interviews will be held in February with job offers made to successful candidates well in advance of them sitting their final exams. They will then begin work at the hospitals as newly qualified nurses in September.