Hull Hospitals are in the running for a prestigious national award based on their efforts to reduce carbon emissions and promote sustainability.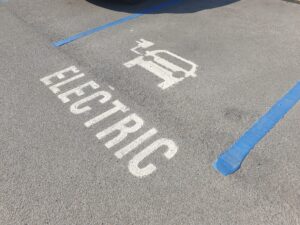 Hull University Teaching Hospitals NHS Trust is one of nine organisations to be shortlisted this week in the 'Towards Net Zero' category of the Health Service Journal Awards 2022.
The Trust has made a bold commitment to achieve net zero by 2030, seeking to become carbon neutral up to 15 years earlier than the targets set by the Department of Health*.
The Trust has already made some significant progress towards this aim, such as the replacement of its gas boilers with heat pumps, replacement of some 20,000 traditional light fittings with low energy versions, a reduction in the use of gases such as Entonox, and the creation of Castle Hill Hospital's 'Field of Dreams'; an 11,000 panel solar farm which currently generates enough power to meet the daytime needs of the entire hospital site.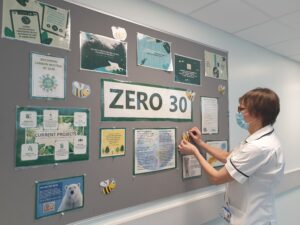 Marc Beaumont, Head of Sustainability for the Trust says:
"It's great to be recognised for the work we've been doing but our achievements are not just down to a few, they're the result of all staff pulling together to do their bit, so I'd like to thank everyone whose actions are helping to bring the ultimate goal of carbon neutrality that little bit closer every day."
The Trust's Sustainability Team must present its case to the HSJ judging panel in October, before winners are revealed at a special awards ceremony in mid November.
You can help Hull Hospitals make a difference by submitting your own Zero30 pledge via the Trust website.
* Current NHS guidance asks all NHS organisations to become net zero in respect of the carbon emissions they directly control by 2040, and those they can influence by 2045. Hull University Teaching Hospitals NHS Trust is aiming to become one of the first hospital trusts in England to reach zero carbon emissions by 2030.