Congratulations to liver nurse specialist, Dianne Backhouse, who has been announced as the deserving winner of the Nurse of the Year award at the Nursing Times Awards 2021.
Last night, in a glittering ceremony held at the Grosvenor House Hotel on Park Lane, London, nurses and organisations from across the profession were honoured across 25 categories in a night of recognition dedicated to celebrating exceptional achievement.
Following a rigorous judging process, Dianne emerged as the winner of the evening's final and arguably most coveted award, Nurse of the Year. She earned the title based on her work to develop the role of the liver nurse specialist at HUTH as well as for the work she has carried out to improve care for her patients with liver disease and support them to stay at home.
The judges were won over by Dianne's innovative, patient-focused approach and genuine impact on patient care. Before her appointment at the trust, there was no hepatology specialist nursing which was greatly needed; working with the matron and consultants she established a job plan to fill this gap.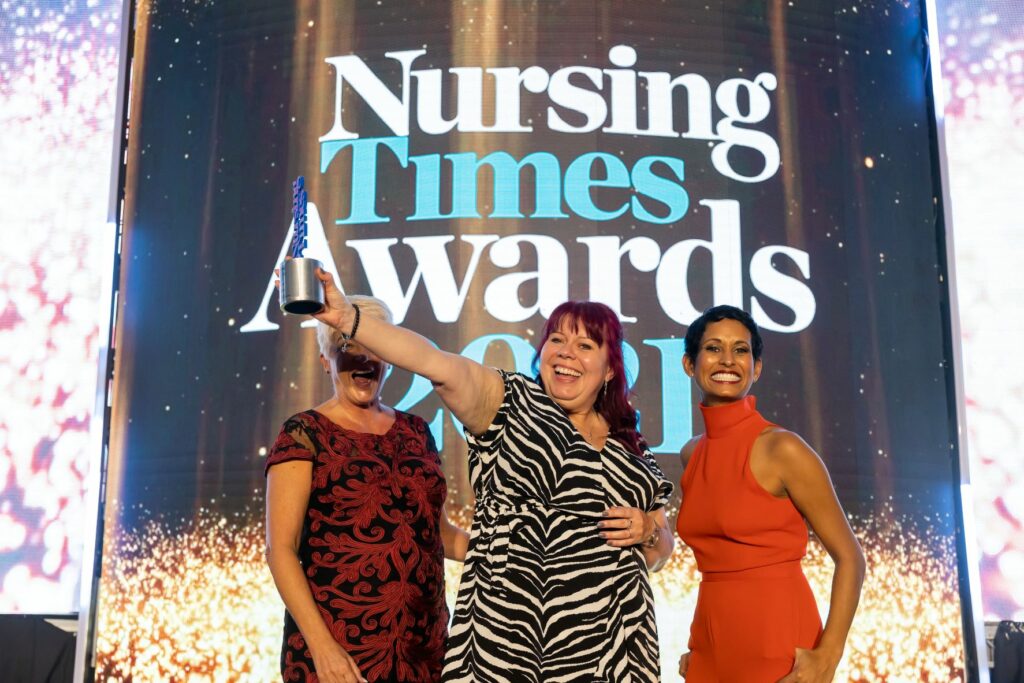 Steve Ford, editor of Nursing Times, said:
"Every year, the Nursing Times Awards showcase the innovation and best practice of nurses and midwives across the UK, providing an opportunity to celebrate and share all that is good about the nursing profession.
"But I think it's safe to say that 2021 is special. The past 18 months have once again seen truly incredible work by nursing staff, as the unprecedented and ongoing challenge posed by the pandemic and its impact on services continues. Their efforts deserve our thanks and recognition.
"Having read through the judge's comments on our winners, I know we are giving awards to some very, very special individuals, organisations and projects."
Discover the complete winners list at awards.nursingtimes.net/2021-winners.