Hull's hospitals are bucking a national trend after attracting 2,000 new members of staff to work at Hull Royal Infirmary and Castle Hill Hospital.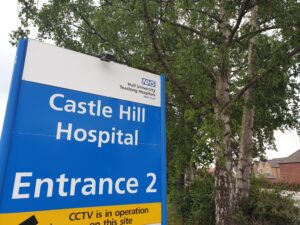 Hull University Teaching Hospitals NHS Trust has recruited 900 registered nurses, 990 health care support workers and 110 medical consultants in the past five years.
Twenty medical consultants, 260 registered nurses and 300 health care support workers have been recruited in the past 12 months, despite the pandemic.
The trust is part of the hugely successful East YorkSHHire: "The Secret's Out" campaign to attract the best talent to vital health and social care roles in Hull and East Yorkshire.
Vacancies are now at record low levels, with a 50pc reduction in vacancies for registered nurses, a  70pc reduction in vacancies for health care support workers and a 10pc reduction in medical consultant vacancies.
Chief Executive Chris Long said: "Our trust now has around 10,000 employees from every corner of the UK, representing more than 80 nationalities.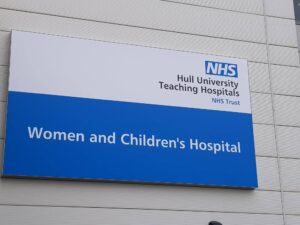 "We've managed to hire 2,000 additional staff from all over the UK as well as some from further afield who are a great asset in helping us deliver the best possible patient care.
"It's no secret that staff shortages are a real issue for many hospitals around the country and the pandemic hasn't made that any easier.
"Perhaps, in the past, our relative isolation worked against us in bringing people to our part of the world but we've turned that on its head to share the secret of what a fantastic place this is to work, live and play and it's definitely paying off."
The *East YorkSHHire" campaign an unprecedented recruitment partnership between East Riding of Yorkshire Council, Hull City Council, City Health Care Partnership CIC, Hull CCG, East Riding of Yorkshire CCG, Hull University Teaching Hospitals NHS Trust, Humber Teaching NHS Foundation Trust, Humberside Fire and Rescue Services, Humberside Police, Yorkshire Ambulance Service, Hull York Medical School and the University of Hull.
Launched in October, it has built on the success of earlier recruitment campaigns which have succeeded in bringing health care staff to the region.
A series of short films celebrate the distinctiveness and diversity of East Yorkshire, celebrating the connectivity of the area as well as low house prices and affordable cost of living with easy access to beautiful countryside, coastline and natural beauty. It also showcases the hidden beauty of the city, from the Marina and the Old Town to the revamped city centre, celebrating Hull's cultural depth and its thriving communities.
A microsite, street advertising and brochures have been supported by a blitz on social media, encouraging health care professionals to take a look at what's on offer at the trust and the other organisation.
The campaign tells the stories of people who have come to live, work and play in the area from as far afield as Nigeria, Poland, India, USA, and every corner of the UK.