Patients are to be discharged home or to a community facility as soon as they are well enough to stop them spending too long in hospital.
Hull University Teaching Hospitals NHS Trust is introducing the new "Discharge to Assess" system so people can leave Hull Royal Infirmary as soon as they are well enough instead of spending longer than necessary in a hospital bed while their future needs are assessed.
Trust staff are working with Hull City Council, East Riding of Yorkshire Council and City Health Care Partnership (CHCP) to introduce the new scheme, initially for elderly patients treated in hospital for medical conditions.
Emma Smith, Head of Discharge Liaison Services at the trust, said: "This new system means patients will get the very best care in the most appropriate place for them because they will no longer be kept in hospital once they are well enough to leave.
"Research proves people, particularly the elderly, can suffer muscle wastage causing problems with mobility and leading to future hospital admissions, all of which affect their ability to live independently, if they spend too long in a hospital bed.
"Now, they will be moved into temporary facilities in the community or back home as soon as they are well enough so full assessments are carried out by social workers and therapists to make sure they get exactly what they need."
Christy Francis, Deputy Chief Operating Officer at CHCP, said: "The local health and care system has worked collaboratively with all agencies to ensure that everyone who leaves hospital after an illness or injury is provided with the right level of support.
"This will ensure good recovery after discharge and help regain independence and remain at home. Together, we will work to ensure that everyone who has been admitted to a hospital bed has the opportunity to return back to their own bed at home."
Between 180 and 200 patients are discharged from Hull Royal Infirmary and Castle Hill Hospital every day. Around 15 per cent of those require additional support, such as social care packages to help them stay at home or round-the-clock care in a nursing or care home.
Previously, patients had to stay in hospital – even when they were no longer in need of care from medical and nursing staff – while assessments were carried out on what support they may require to continue to live independently.
They also had to remain in hospital, often for weeks, while families worked with social services to find suitable residential places in care or nursing homes if they were no longer able to remain in their own homes.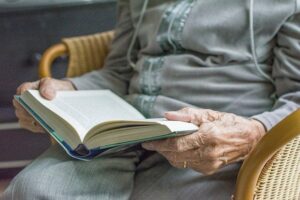 New guidance and funding has been introduced by the Government to speed up the process and remove some of the barriers involved in discharging patients efficiently from hospital.
Not only will the new system prevent people spending too long in hospital, it will also benefit those forced to wait for surgery because of the pandemic as more beds will be available to care for more patients with staff free to look after those with serious conditions.
Patients will be encouraged to talk to nursing staff about the opportunity to have assessments carried out in the familiar surroundings of their own home rather than wait longer in hospital for it to be carried out.
Over the next few months, patients admitted to some wards at Hull Royal Infirmary will be treated, monitored and assessed by doctors on daily ward rounds throughout their stay until they are well enough to be discharged. Once they are ready to be discharged, they will be referred to a new team.
This team will aim to help 95pc of patients return to their own home to benefit from assessments carried out in familiar surroundings, with therapists and social workers able to assess how they manage and what additional support they may require to continue to live independently.
The remaining 5pc may move into a community facility such as a care home for a short period until their needs are assessed by specialist staff.
Additional care and support such as help with shopping, meals or washing and dressing will be free for up to four to six weeks after a person is discharged from hospital. This will allow patients and their families time, free from financial constraints, to work with social services and therapists to select a more permanent care facility for their loved one or longer-term support at home.
Patients admitted to the  Department of Elderly Medicine at Hull Royal will be the first to take part in the scheme but may be rolled out to other areas over the coming months.