Women will now be able to bring their partner or one adult to antenatal appointments and growth scans at Hull Women and Children's Hospital from today (Monday, April 12).
Hull University Teaching Hospitals NHS Trust is bringing forward a relaxation of restrictions, originally planned to be introduced over the next few weeks, in line with national guidelines.
From today, women attending the Antenatal Day Unit will be able to bring one adult with them to the department.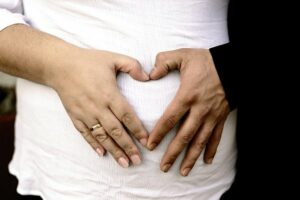 Women attending scans to check on the growth of their baby throughout their pregnancy will also be able to bring their partner or another adult from today.
Women attending appointments at the Antenatal Clinic from today onwards will also be able to bring one adult to support them.
Restrictions for appointments with community midwives and GPs remain in place for the time being and the existing rules for visiting our antenatal and postnatal wards, as well as the measures in place for women in labour, are unchanged.
Head of Midwifery Lorraine Cooper said: "We were able to relax restrictions and allow women to bring one adult to their dating scan, usually around 12 weeks into their pregnancy, from last week.
"We're now pleased to ease restrictions further to allow women to bring their partner or one adult with them for other appointments to reflect the lower Covid-19 infection rates in our city and across the country.
"We ask women not to bring children to their appointments to allow us to maintain social distancing and keep staff and all women attending our hospital as safe as possible."