A ward sister is sending heartfelt thanks to her team after they were redeployed from their usual hospital roles four times during the pandemic.
Nursing, medical and support staff on Ward 16 at Castle Hill Hospital have stepped forward to work on special wards assigned for patients with the virus.
Now, with the team still caring for patients with the virus, ward sister Melanie Jopling has praised her team for remaining positive throughout the pandemic.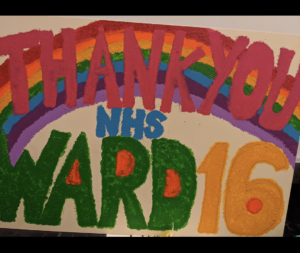 She said: "I'd like to say a huge thank you to all Ward 16 staff and to all who have joined us during our pandemic experience."
"Against all the pressures and transfers, the team have remained highly positive, welcoming and supported other staff who have joined the team.
"They've gained vast knowledge, skills and experience while working on Covid wards during the pandemic."
Ward 16 staff looked after patients with ear, nose and throat (ENT) conditions or those undergoing breast or plastic surgery before the country was gripped by Covid-19 last March.
However, the ward was assigned to look after patients with the virus as Hull University Teaching Hospitals NHS Trust responded to the pressures caused by the global emergency.
Ward 16 was closed and its staff were redeployed to Hull Royal Infirmary in May because of their new skills and specialist knowledge of looking after patients with the virus after Ward 80 was reassigned as part of the trust's Surge Plan to deal with increasing numbers of people with the most severe forms of infection.
In September, Ward 16 staff returned to their normal duties as cases continued to fall.
However, they were back on the frontline once again from November when Ward 16 was stepped up once again as a Covid ward as admissions of people with the virus started to rise again.
Ward 16 was closed in December and the team is currently redeployed for the fourth time to Ward 10 at Castle Hill Hospital to nurse patients with the virus.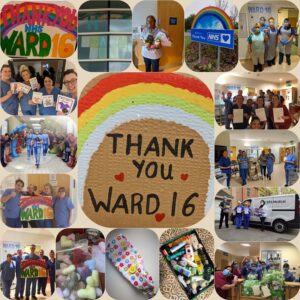 In a direct message to her team, Melanie Jopling said: "You should be extremely proud you have worked amazingly and professionally throughout, adapting to all challenging changes .
"Even when times got tough, you supported each other and remained positive.
"You have consistently delivered the highest quality of patient care throughout. Thank you again for all your hard work and support."