Hospital staff who came forward to help seriously ill people with COVID-19 have been praised after their ward was 'stepped down'.
Nurses, health care assistants, doctors, admin staff, hygienists, caterers and therapists were called upon to help patients with suspected and confirmed COVID-19.
During March and April, staff on Ward 16 at Castle Hill Hospital, which normally looks after patients requiring plastic surgery or treatment for breast or ENT problems, treated scores of people with the virus, including some who lost their lives.
As the weeks progressed, the ward's 30-strong team were supported by staff from ENT Outpatients, the Breast Care Unit, Plastics Outpatients, Ophthalmology Outpatients, Ward 35, Hepatitis Clinical Nurse Specialists and Theatres.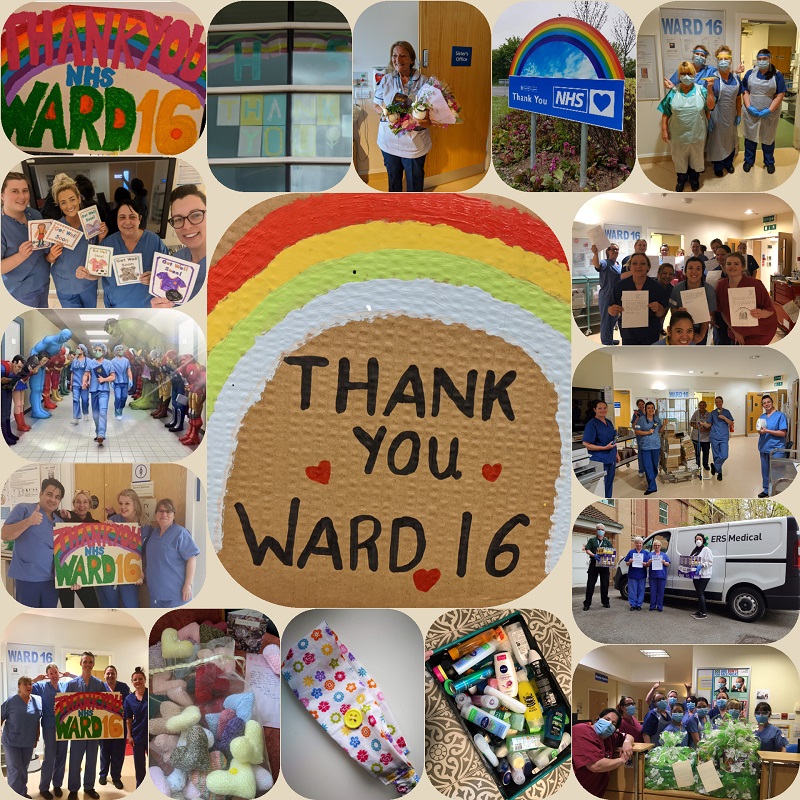 In a message to her team, Senior Sister Melanie Jopling said: "A huge thank you to everyone that worked on Ward 16 during March and April.
"We worked together as an amazing team and we would not have achieved what we did without every one of you.
"You all gave 100 per cent and worked extremely hard during what was a very challenging time and you supported each other every step of the way. We have had positive feedback which is a credit to you all.
"Thank you again. Keep up the amazing work."
Chief Nurse Beverley Geary: "Staff have undertaken a very difficult role these past few weeks as they dealt with a situation none of us have ever faced before.
"Many were moved to new roles and all gave the best possible care to the seriously ill and dying. They deserve our thanks and the thanks of people in Hull and the East Riding."