A new nursing team has been created at Hull Royal Infirmary and Castle Hill Hospital to support families unable to visit their loved ones in Intensive Care during the COVID-19 outbreak.
Hull University Teaching Hospitals NHS Trust (HUTH) has set up the special nursing team, working seven days a week, to act as the link between families and clinical staff working in its five Intensive Care Units.
Members of the team update families following doctors' rounds every day and act as a liaison for families, on hand to answer any questions relatives may have while their loved one is being cared for by the critical care team.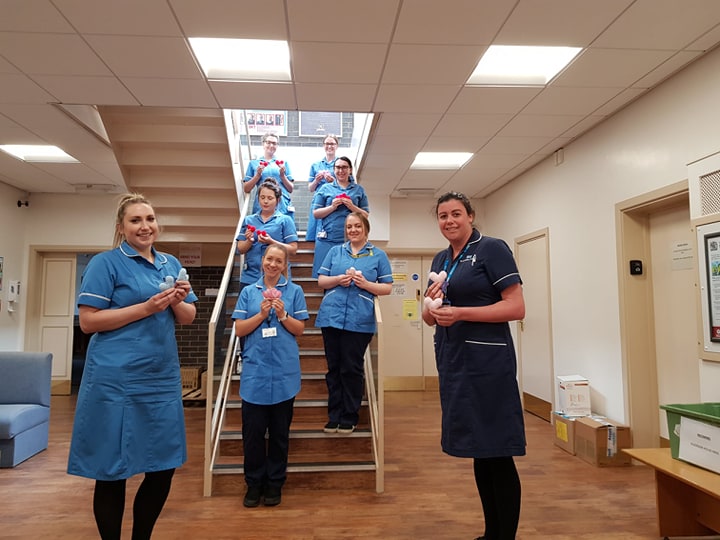 Senior Matron Rebecca Smith said: "We understand how hard it is for families during this time because they can't come and visit their loved ones in hospital.
"Families of all patients admitted to Intensive Care, not just those with confirmed or suspected COVID-19, are being supported by this new team and we hope it is making a difference."
Intensive Care nurses Alex Wray, Sarah Hill, April Ablitt, Jade Courtney, Sarah Gibbins, Jade Marson, Jodie McBride, Hannah North, Emily Rooke, Jennifer Smith, Melissa Smith, Amy Tomlinson, Jasmine Barraclough and Elizabeth Wright with Rachael Melia providing administrative support ­have been redeployed to support families of the sickest patients throughout COVID-19.
Families receive a photograph of the nurse who will act as their main point of contact while their relative is in Intensive Care.
The nurses provide them with a telephone number and an email address so they can get in touch if they have any questions. They then contact them by telephone every day after ward rounds to update them on the condition of their loved ones. They will also pass on additional information from the clinical team.
As well as providing regular updates, the nurses also find out about the patients in Intensive Care so they can pass on the information to their colleagues.
Alex Wray, who is leading the team with Sarah Hill, said: "In normal times, staff would get an insight into the patient from their loved ones when they come to visit them or stay with them in the unit.
"Sadly, that's not possible just now because we can't have visitors on the units to protect our most seriously ill patients from the risk of infection.
"Asking their families about their loved ones allows us to get to know the person we are nursing and ensures relatives are still  involved in their care."