A dedicated entrance has been opened at Hull Royal Infirmary for patients requiring urgent care or treatment.
Work has been ongoing to create the new entrance, located to the right of the main tower block doors, since December, during which time visitors to the site will have seen contractors working behind metal fencing.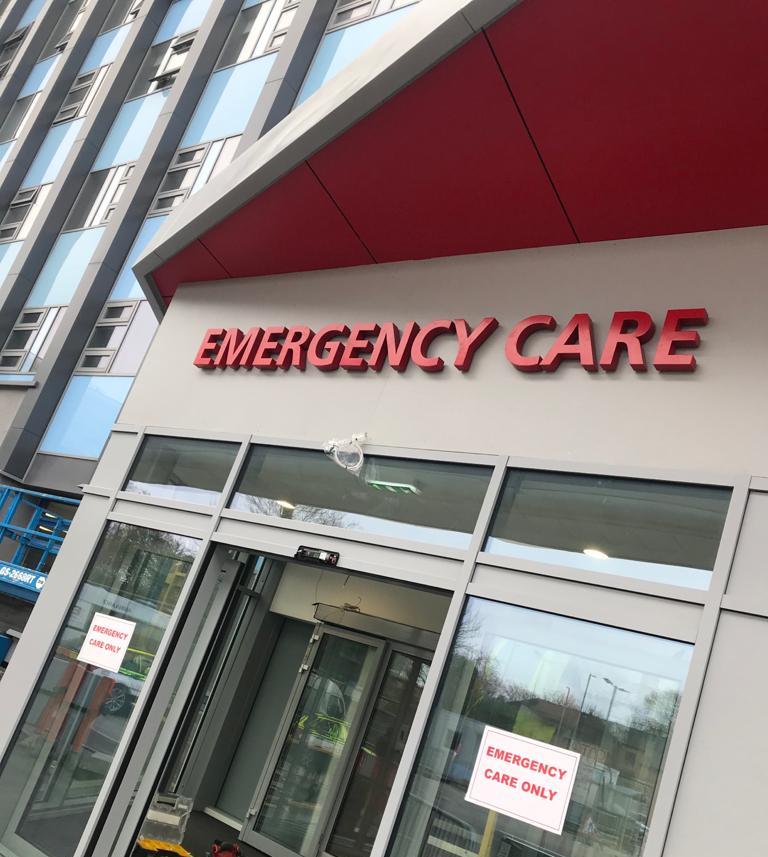 Now complete, the entrance comprises a glass canopy and entranceway, surrounded by bright red directional signage, and will enable patients to go straight through to the right person for triage.
Duncan Taylor, Director of Estates, Facilities and Development for Hull University Teaching Hospitals NHS Trust says:
"The new entrance provides a clear and direct way for patients to access urgent healthcare and treatment.
"By using this entrance, there is no longer any need to find your way to the Emergency Department through the main hospital. This means patients can save time by going directly into the urgent care streaming area, but also in light of current coronavirus concerns, it enables us to reduce footfall through Hull Royal Infirmary and further reduce the risk of the virus circulating through the hospital."
Anyone arriving with urgent healthcare needs, i.e. those who would normally be seen within the A&E 'Minors' department, should use this new entrance. All 'blue light' patients coming into the hospital by ambulance will still arrive at the back of the building, under the dedicated ambulance canopy.
And while the new entrance makes access to urgent care more direct, Duncan is still keen to stress how important it is for hospital services to be used appropriately:
"Our hospitals are under significant pressure right now, so patients should only attend the Emergency Department if they have an urgent health need which requires immediate attention.
"For the protection of our patients and our front line staff delivering their care, it is especially important for anyone displaying symptoms of coronavirus to stay at home. Patients should not come to hospital or visit their GP surgery, but should check their symptoms and seek advice using the NHS111 online symptom checker first for their own safety and the protection of those around them."