Staff at Hull Women and Children's Hospital have donated two hampers to thank the vets looking after a therapy dog visiting sick children.
David Freer of Hull charity Nice2bNice brings black Labrador Lewis into Acorn Ward regularly to visit children in hospital, acting as a welcome distraction to patients and their families as they undergo treatment.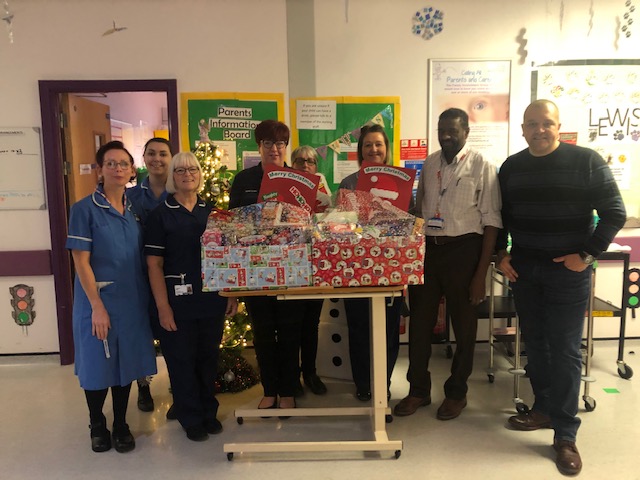 Lewis is sponsored by Haven Veterinary Group and staff have made up two hampers – one with tea, coffee and biscuits and the other with sweets and chocolates – to thank manager Hayley Bateman and staff at the vet's.
Lewis has been independently assessed by a qualified dog behaviourist, he is fully insured for work in hospitals, and all visits are carried out in accordance with the respective health and hygiene policies.
Health Care Assistant Sally Hilton said: "Dave brings Lewis onto the ward and he brings so much joy to patients and staff.
"We wanted to do something nice for Haven as they look after Lewis and have always supported us in what we are trying to do.
"We'd like to wish them all a very merry Christmas and hope the hampers show just how much we appreciate them."