A doctor from Hull Royal Infirmary is heading to West Africa to help reduce amputation rates in persons with diabetes.
Dr Kamrudeen Mohammed is travelling to the Gambia to share his expertise in diabetes as part of an international team of doctors supporting charity Humanity First.
Dr Mohammed was named Outstanding Individual (Medical and Dental) by Hull University Teaching Hospitals NHS Trust in this year's Golden Hearts awards in June for his work as Tier 4 Bariatric Endocrinologist and clinical lead for the trust's Tier 3 Weight Management programme.
He will now travel to Africa's smallest country this month to underline the trust's reputation as a leader in the field of diabetes prevention and treatment.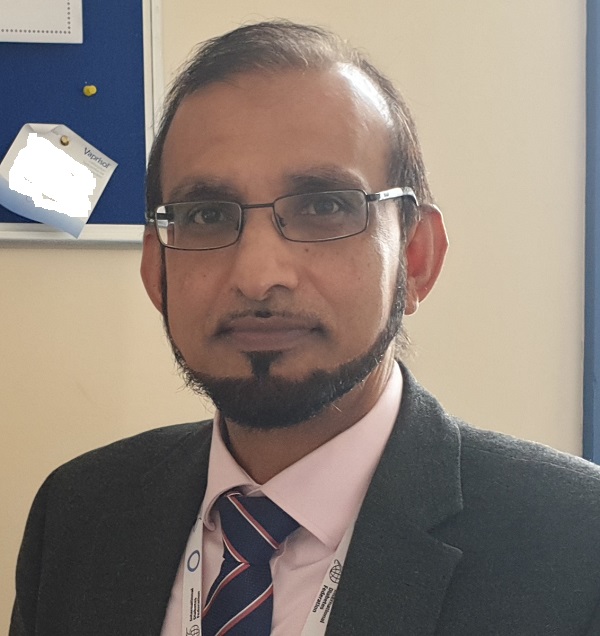 Dr Mohammed said: "This will be my second visit to the Gambia and I will be part of a team of health professionals from different hospitals all over the UK and beyond.
"I used my first visit to gather data on the extent of the problem of diabetes and amputations in the Gambia and I will now use this visit to work towards preventing or reducing the risk of amputations due to diabetes in the future."
Between 12 and 15 per cent of the population of Gambia have diabetes, almost twice the UK's rate.
Dr Mohammed visited the Edward Francis Small Teaching Hospital in Banjul, the capital of Gambia, during his first visit to analyse patient data and discovered at least 10 amputations were being carried out every month on people with diabetes. Records from anaesthesia suggest it could be even higher.
He said: "In the UK, when someone has an amputation, it is usually because we have exhausted every other possible treatment.
"Even when it does happen, the patient still has a good chance of returning to employment and having a normal life because we are able to use resources to help them. However, in the Gambia, these patients have no facility for rehabilitation so amputations have very serious consequences for them and their families.
"Patients with foot infections or ulcers do not attend the hospital for assistance as they are fearful of amputations. Instead, they approach local traditional herbalists for treatment. As the condition of their feet deteriorates, they spend their little savings accessing private care and as a last resort, they attend the local hospital. By the time they actually get to hospital, nothing can be done for them because the infection is so severe and the amputation has to be carried out to save their lives."
Dr Mohammed will embark on a major programme of patient education during his visit to Gambia, appearing on national television and radio to encourage people with diabetes on foot care and how to manage their condition.
He will also be training frontline medical staff, showing them how to screen patients for diabetes and what action they can take to help avoid amputations in the future.
The team will also take equipment with them to support the Gambian health teams, ensuring a back-to-basics approach to diabetes treatment and care in the developing country.
He is setting up a JustGiving page where people can support his work and help him reach as many people as possible.
Dr Mohammed said: "As a large university teaching hospital, clinicians who work at this trust are used to sharing our knowledge and helping younger staff to build up their skills.
"My visit to the Gambia is an excellent opportunity for us to enhance our reputation as a teaching hospital on a global stage and make a real difference to the lives of people with diabetes in another part of the world."