Special clinics will be set up at Hull Women and Children's Hospital next week to help pregnant women protect their baby from serious illness this winter.
Midwives trained to administer the flu vaccine will run the clinics every Tuesday to ensure women are protected against the flu virus which has been linked to miscarriage, premature birth and stillbirth.
Women will also be able to receive the vaccine at the HEY Baby Carousel on the last Wednesday of every month throughout the flu season, which begins on October 1.
Healthy Lifestyle Midwife Caroline Clark said: "Becoming a mother means protecting your baby and getting the flu vaccine in pregnancy is as essential part of that role.
"Catching flu in pregnancy can be severe not just for the mum but for the baby too. We've made it as easy as possible for women to receive the vaccine so they can be assured of doing the best for their child."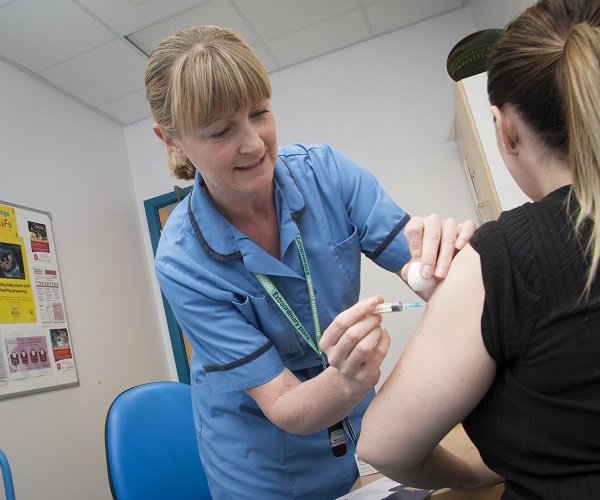 Around 5,500 babies born in Hull every year and studies have shown pregnant women are particularly susceptible to flu which can cause miscarriage in the early stage or stillbirth in the later stages of pregnancy.
As women's immune systems are more suppressed in pregnancy, they are more susceptible to flu and it can have serious consequences for women and their babies.
Women will be able to receive the flu vaccine at one of the Tuesday clinics or at the Carousel providing they bring their green, hand-held pregnancy notes. You will not be able to receive the vaccine if you do not bring your notes.
Pregnant women are also able to get the flu vaccine from their GP or local pharmacy.
The next Carousel event will be held on October 30 at the Clinical Skills building near the Eye Hospital in Fountain Street between 6pm and 8pm.
As well as giving women the flu vaccine, Hull's team of midwives, midwifery assistants and birth educators will also be on hand to give out hints and tips on having a healthy pregnancy.
Parents-to-be will be shown how to fit nappies, bath their baby and gain safer sleeping advice during practical demonstrations in a safe, non-judgemental learning environment.