Hospital staff will turn Hull Royal Infirmary and Castle Hill pink next week to highlight a change in the law about organ donation.
Catering and mailroom staff at Hull Royal Infirmary and Castle Hill Hospital will wear bright pink "Yes, I Donate" t-shirts to mark National Organ Donation Week from Monday, September 2 to Sunday, September 8.
The garden in front of Hull Royal Infirmary will be lit up pink throughout the week and the Organ Donation flag will flutter from the flagpole outside the tower block.
Specialist Organ Donation Nurse Fay Turner said: "The law will change next year, meaning everyone will be presumed to have consented to organ donation in the event of their death unless they opt out.
"We want to make sure people know about the change and National Organ Donation Week is a great time to spread the word.
"The 'opt out' system is a fantastic step forward in organ donation, meaning more lives could be saved and fewer people will die waiting for a transplant."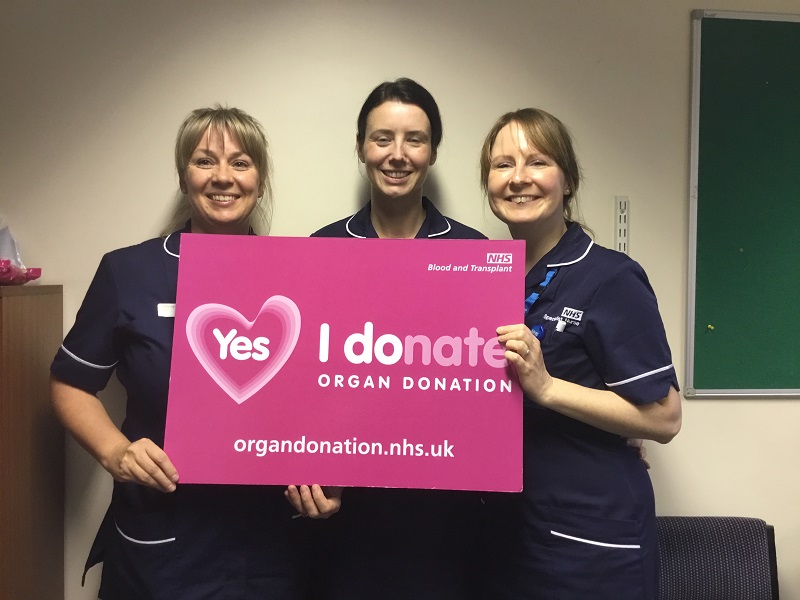 Staff from the Organ Donation Team at Hull University Teaching Hospitals NHS Trust will also be at St Stephen's shopping mall on Tuesday, September 3, from 11am to 3pm to encourage people to talk about organ donation.
Members of the team will be able to answer any questions on the forthcoming change to organ donation legislation, due to come into force next Spring.
According to NHS Blood and Transplant figures, 1,600 people donated their organs after they died last year, saving or improving the lives of 3,941 recipients.
However, over the same year, 400 people died waiting for a transplant and a further 777 became so ill they had to be removed from the list, with many dying soon afterwards.
At the moment, more than 6.000 people are waiting for the call to say a donor has been found, a call which could mean the difference between them living long enough to become teenagers or adults, see their children grow up, attend the wedding of their son or daughter or spend precious extra years with their grandchildren.
In Hull, 12 families consented to the use of the organs following the death of a loved one, with 18 transplants undertaken.