Hull nurse with 55 years' service competes for NHS Parliamentary Award after local MP's nomination
A Hull woman who has dedicated 55 years of her life to the NHS will travel to London next month to discover if she has won a national parliamentary award.
Madeline Large from Walkington, known to her friends as Maddie, was nominated in the 'Lifetime Achievement' category of the NHS Parliamentary Awards by Hull West and Hessle MP, Emma Hardy.
Maddie joined the NHS as a cadet nurse back in 1964, aged just 16. She has worked in numerous different hospitals in and around the city, but has spent the last 47 years working at Castle Hill Hospital in Cottingham.  Over the years she has worked as a staff nurse, scrub nurse and sister, and has served as a mentor to hundreds of operating department colleagues.
Maddie's career highlights include working as part of the team which opened the first cardiac surgical unit serving Hull and East Yorkshire in the early 1970s, and being part of the surgical team to carry out the first heart donor transplant in Hull alongside Sir Terence English.
Maddie says:
"It was a complete surprise to be told I'd won an award and that I'd been invited to the House of Commons for an awards ceremony; I thought it was a joke at first!
"Working in theatres, no one is more important than anyone else, and no one person can do their job without the others. Being part of a team where everyone pulls together has kept me motivated throughout my career, so this award is not just for me, it's for everyone who I've worked with and who has supported me over the years."
The NHS Parliamentary 'Lifetime Achievement' Award seeks to honour those who have dedicated their lives to working in the NHS, and have left a lasting legacy through a better service for patients and/or a better place to work for those who will follow them.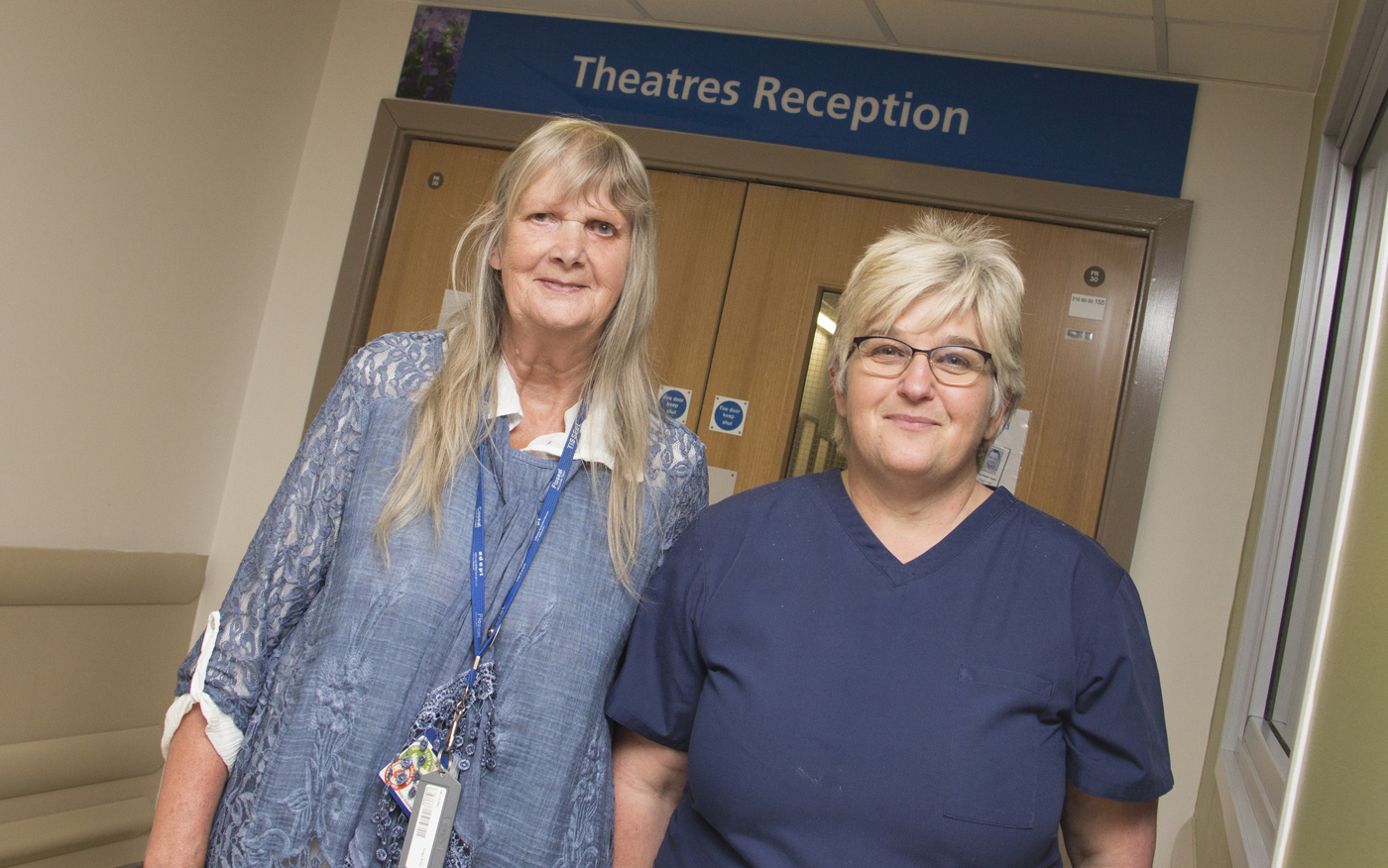 Having stormed to victory in the regional (Yorkshire and Humber) heats of the NHS Parliamentary Awards, Maddie will attend the national awards ceremony at the House of Commons on Wednesday 10th July. She will be accompanied by Heather Jaques, former cardiac theatres sister at Castle Hill Hospital (pictured right, with Maddie) who has known Maddie for some 20 years, and the pair will discover if Maddie has beaten off the other regional competition to win the overall national 'Lifetime Achievement' award.
Heather says:
"Maddie is really deserving of this award. She has given so much to people over the years, both her patients and the people she's worked alongside, that it's only fitting that she be recognised in this way.
"Her work to establish the region's first cardiac surgical unit really was ground-breaking, and lots of people living across Hull and East Yorkshire have a lot to thank her for without even realising it."