Doctors, nurses and NHS staff will run the Hull 10k and Hull Half-Marathon next month to raise funds for a charity supporting Hull Royal Infirmary and Castle Hill Hospital.
A team of 80 staff working in neurology, ophthalmology, endoscopy, physiotherapy, estates, security and theatres will pull on their trainers to raise funds for WISHH at Hull's Run For All event on June 2.
WISHH is the independent charity supporting Hull's hospitals by providing "added extras" for patients such as equipment, facilities and services which is not already funded by the NHS. In its first three years, the charity has paid for a reminiscence cinema for elderly patients, a mini Tesla car to transport sick children to theatre and is currently funding the redecoration of a children's ward at Hull Royal.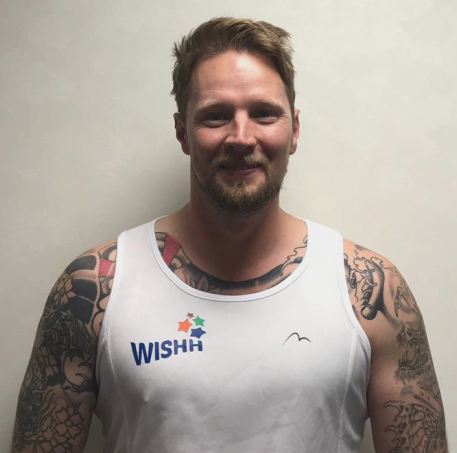 Environmental Support Officer Gavin Lee (pictured, left), who works in the Recycling and Sustainability Department at Hull Royal Infirmary, will be running the 10K in memory of his mum Lynne, who died in 1999 when he was just 15.
Gavin said: "My mother used to run for charity when she was younger including a marathon.  Sadly in 1999, when I was 15 years old, she passed away from multiple cancers.
"Throughout my life, I've tried to be a son she would be proud of and a good reflection of my mother's spirit.
"I wanted to do something she loved to remember the wonderful person she was and to support our hospitals at the same time."
Nursing Auxiliary Debbie Smart will be running the half marathon for WISHH.
She said: "I have a passion for running and love nursing across both Hull Royal and Castle Hill.  I wanted to raise funds for WISHH because they do so much to help the patients who have to come into hospital.
"It's great to be part of this large team all running for the same great charity which helps the people we care for every day. The atmosphere will be amazing and we will be spurring each other on."
Sue Lockwood, Chair of Trustees for WISHH who is also the High Sheriff of the East Riding of Yorkshire, will be there to cheer on the runners.
She said "I am bowled over by the fantastic response we have received from hospital staff who are coming together to support WISHH.
"This major event brings together the amazing diverse workforce of the hospitals from a broad spectrum of departments and medical specialisms.
"All funds raised will go towards making a difference to patient care by providing additional specialist equipment and support services for our children's wards and to provide dementia-friendly facilities for our patients within our hospitals.   Some team members are also raising funds for their own wards."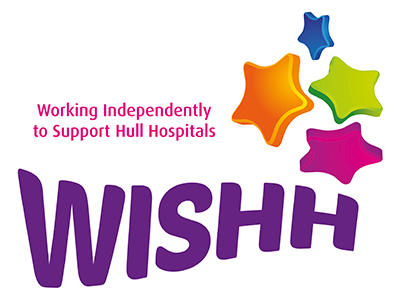 "We hope our runners have a great day and thank them and their sponsors for supporting Hull Hospitals through WISHH."
If you would like to support our teams, donations can be made through our Just Giving pages:
https://www.justgiving.com/campaign/wishhcharityHull10K
https://www.justgiving.com/campaign/WISHHCharityHullHalfMarathonTeam