A new eye surgery lab offering some of the best training facilities in the country has opened in Hull to help train the next generation of surgeons in Yorkshire.
Hull University Teaching Hospitals NHS Trust has enlarged and upgraded its Hull Institute of Learning and Simulation Eye Surgery Lab to train junior doctors in eye surgery, including cataract surgery, one of the most common surgical procedures in the UK.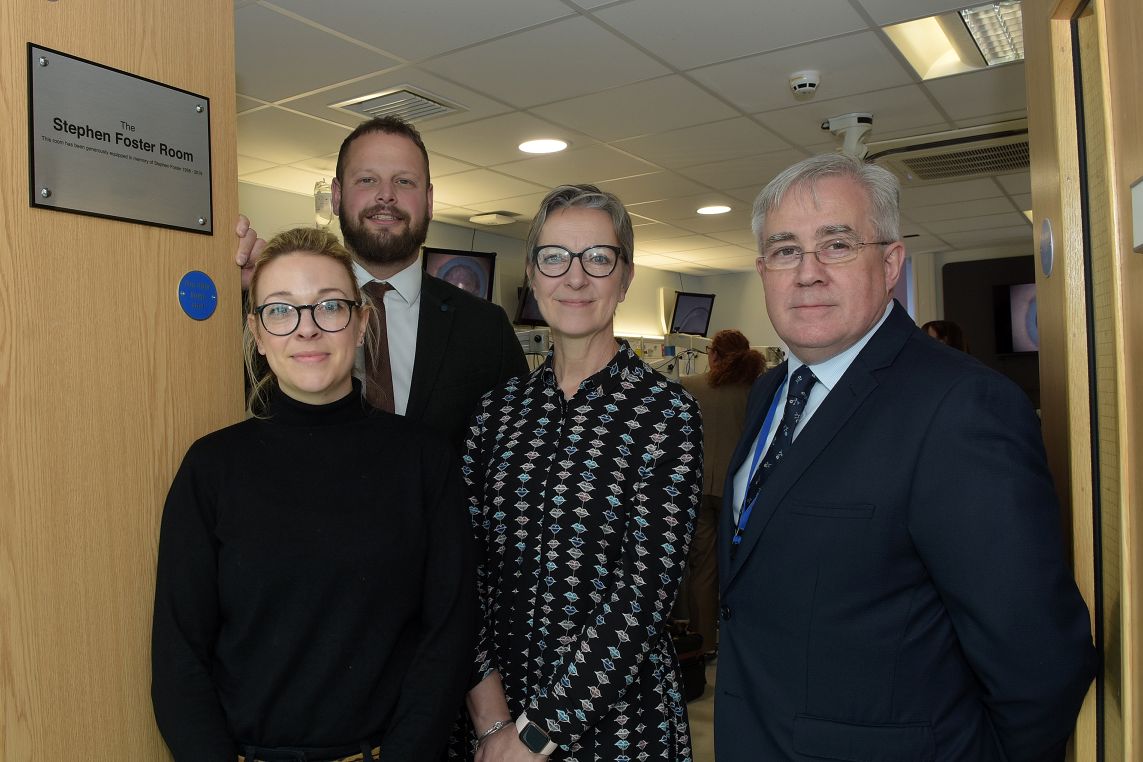 The 'wet lab' will be known as "The Stephen Foster Room" in memory of former patient Stephen Foster who raised £27,000 in a single day to thank eye surgeons and neurosurgeons after suffering a brain haemorrhage while out golfing.
Mr Foster died recently but his family (left, with Mr Innes) and friends were invited to the official opening ceremony attended by trust Chief Executive Chris Long on Friday.
Ophthalmology Consultant James Innes spent years planning and designing the lab in the Hull Institute of Learning and Simulation building next to Hull's Eye Hospital.
Mr Innes said: "Surgical training is well past the times when you just 'had a go'. The day I first started in 1978 was the day I did my first cataract operation and it was only the second one I'd ever seen. Now we have excellent simulation training to hone skills before supervised practice begins.
"It was different back then but, despite that, I always tell students how I had practiced for two years using a microscope so I was completely familiar with it.
"That's why I was so keen for us to have real microscopes in the lab and thanks to the generosity of Stephen, we've been able to get the next stage of this project up and running."
Between six and eight surgical trainees in ophthalmology per year from the Yorkshire Deanery will come to the lab throughout the next seven years before becoming fully qualified eye surgeons.
Junior doctors from other hospitals throughout the country will also be invited to training events and workshops at the lab.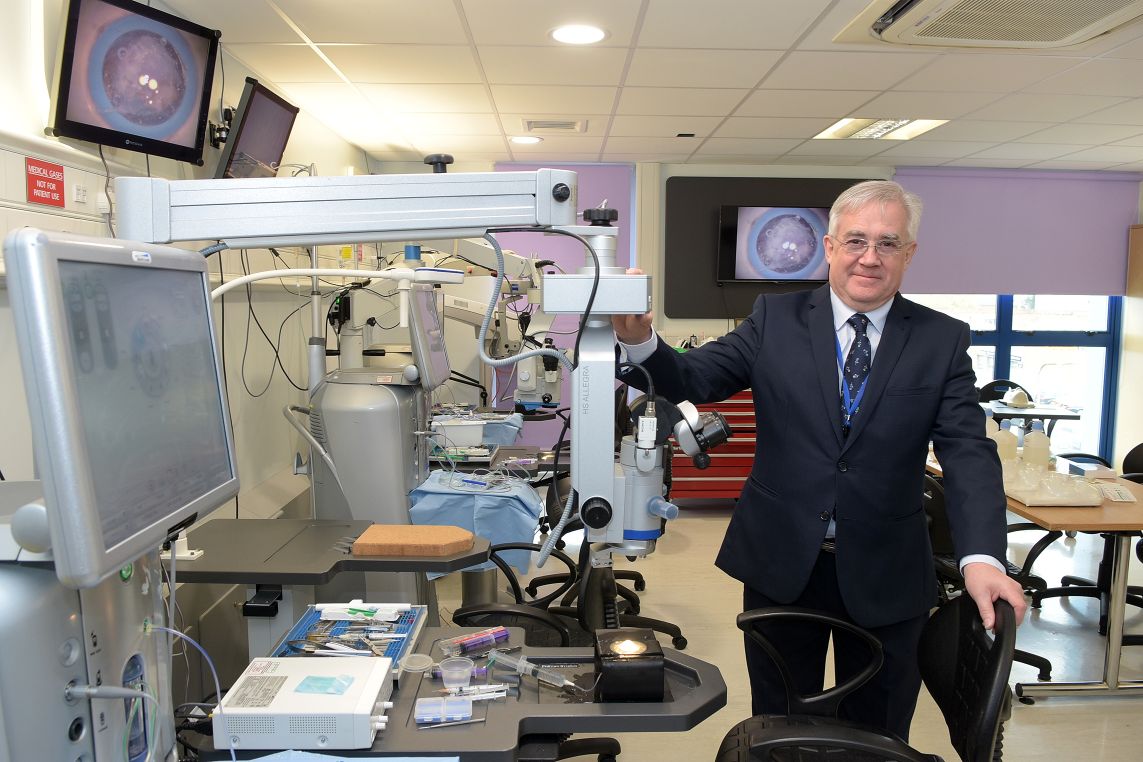 As well as learning techniques for cataract surgery, the surgical trainees will also practice techniques used to deal with known complications such as advanced anterior vitrectomy, required when the clear membrane surrounding the lens of the eye ruptures or breaks.
Water is used during cataract operations and the specially designed operating tables in the lab allow trainers to simulate the exact conditions junior doctors will face in operating theatres.
With around half of eye doctors suffering back problems, the Wet Lab will feature adjustable tables to allow them to perform at exactly the right height. Operating chairs have also been sourced by Mr Innes and his team of designers to ensure junior doctors learn the correct position in which to operate from the outset of their careers.
Simulated eyes of various designs allow surgeons to improve skills and techniques in an environment allowing them permission to fail outside of the highly pressured operating theatre.
Four surgical microscopes, costing between £30,000 and £80,000, use overhead pendants instead of fixed in position and the students will be able to use foot pedals to zoom in and move the scope around as required.
Eye health products firm Bausch and Lomb is supporting the wet lab by providing cataract and VR surgical technology for training purposes and will also look after the maintenance of the equipment.
Adele Brown of Bausch and Lomb said: "Quality hands-on training is crucial for the development of the future generation of ophthalmologists.
"That's why we are thrilled to be able to support this top-class facility to provide practical, skills-based education that will enable the team here to continue to deliver excellent care to patients across the region."