School pupils from across East Yorkshire got plastered at Hull Royal Infirmary today.
Staff from the hospital's fracture clinic welcomed children from Riverside Special School in Goole and Stockwell Academy in Hull to learn about the human body and get wrapped up in slings and bandages on National Casting Day.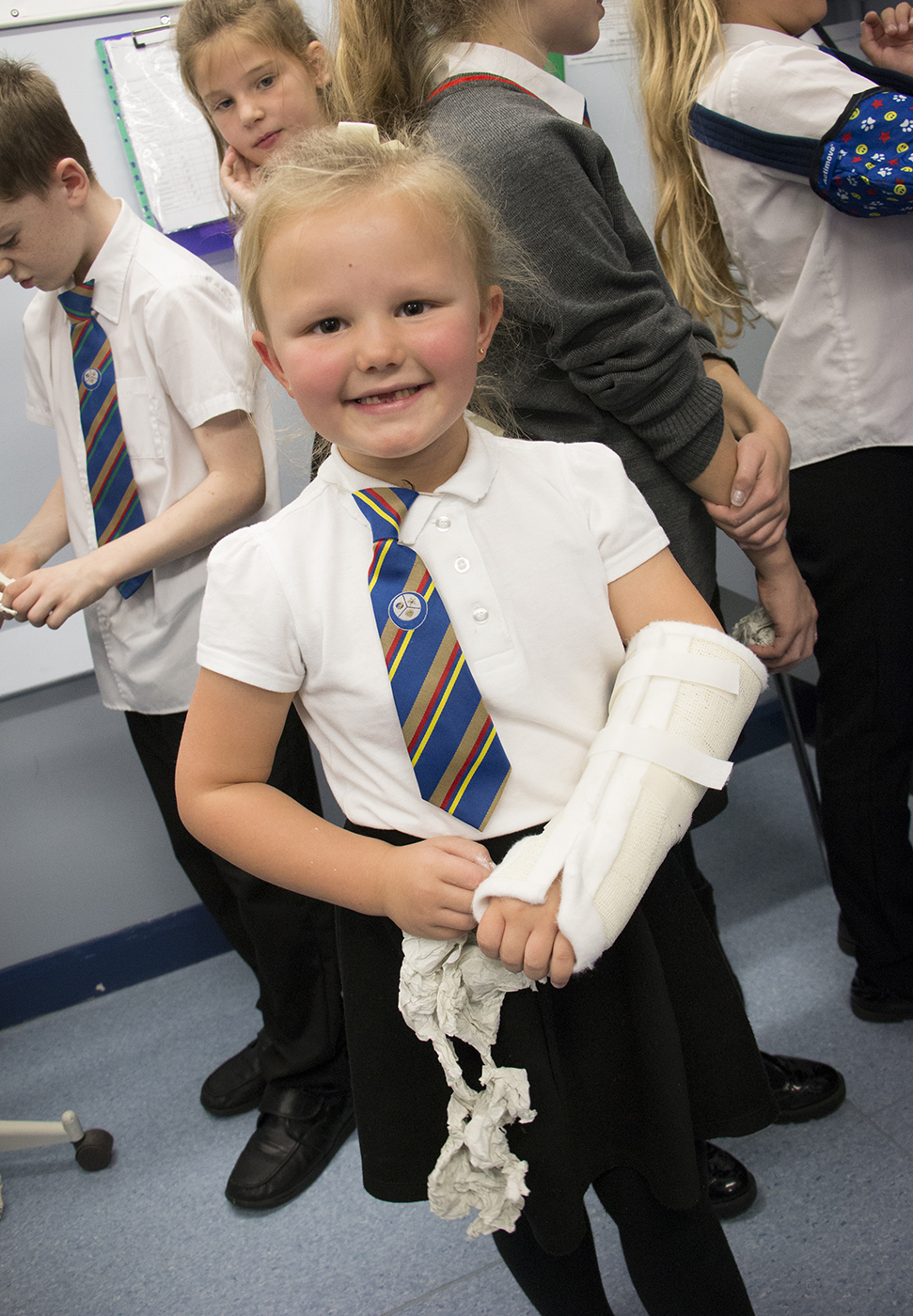 The annual celebration, held this year on Tuesday 6 November, is designed to showcase the work of the cast room team who deal with breaks and fractured bones on a daily basis.
Gemma Constantine, nursing auxiliary working within the fracture clinic at Hull Royal Infirmary organised the day's activities. She says:
"Hospital can be a scary place for children at any time, but if they end up breaking a bone, like many of us do during childhood, it's important for them to feel safe and well cared for.
"The theme for National Casting Day this year was 'Raising the Bar', with a focus on training, education, innovation and fun. By bringing some of our younger patients in for a few hours, we were able to show them not only what happens when you break a bone, but to help them see how our team fits within the work of the wider hospital."
As well as explaining the day-to-day work they carry out, Gemma and her colleagues also spoke to the students about the different bones in the body and how bones heal. Pupils then tried on slings, casts and bandages, and got hands on with the plaster of Paris used in casts to make their own Christmas baubles to take home.
Gemma continues:
"The best way for young people to learn about something is to make it enjoyable, and that's exactly what we tried to do today.
"Behind all the fun is a serious message, of course. As we head into what's set to be another busy winter, we took the opportunity to chat with students about the kinds of things people come to hospital with, and how they and their families can help us to help them by making best use of available health services this winter."