He's painfully thin, wearing a nasal cannula attached to the oxygen cylinder by his chair. But it's important to him to make the effort to struggle up from his seat.
"Thank you," he says, stretching out his hand to Dr Dan Harman. "You've covered everything and you've really listened to me."
For the past 50 minutes, Dr Harman, our consultant in elderly medicine, has discussed every aspect of the man's care, from the 19 tablets he takes to where he wants to die.
Living with heart failure, diabetes, dementia, severe breathlessness, low blood pressure and now undergoing tests for cancer, there's much to discuss.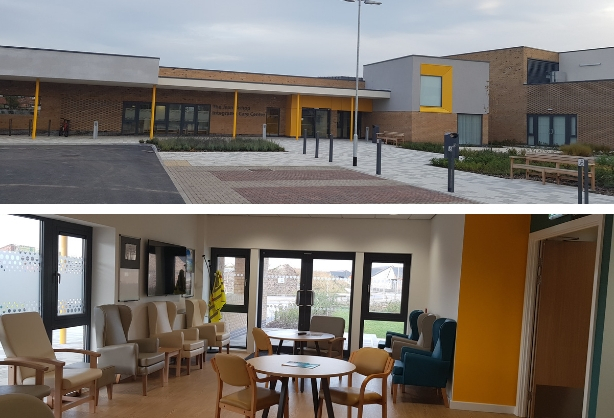 By the end, Dr Harman has changed the man's medication, one repeat prescription has been removed, a referral has been made to dietetics and an appointment he no longer needs has been cancelled.
In a world where 10-minute doctors' appointments are a precious commodity, the difference it makes to the man and his wife, who is his main carer, is obvious. People are working with them to help him.
It's a new way of working. It's meant to be.
Welcome to the Jean Bishop Integrated Care Centre (ICC) in East Hull, a place where buzz words so adored by the NHS – multi-disciplinary team working, integrated services, step change and system-wide approaches – have leapt from strategy to reality.
Opened in May, the ICC is improving how we look after frail people, reducing unnecessary hospital appointments and making the remainder of their lives better.
Severely or moderately frail people make up around four per cent of the population yet account for up to 38 per cent of hospital bed days. They are four times more likely to die within a year, five times more likely to end up in hospital and six times more likely to go into a care home than others their age.
Hull's GPs, working with the trust's geriatricians, have used 36 clinical indicators to identify 3,200 people as severely frail. All will be invited to the Jean Bishop ICC for a comprehensive geriatric assessment. Dr Harman calls it "a full MoT".
But we have to get them through the door first.
Facing endless hospital and GP appointments, around 10 per cent of frail patients don't turn up. Bad weather, transport problems and fear because no one has explained why the appointment is necessary are among the barriers to overcome.
But to help them, the ICC has to reach them first. And they are.
Clinical support workers visit patients at home first, explaining the appointment and filling in questionnaires with them. Answers give clinicians a wealth of information about the person, covering everything from ReSPECT forms and medication to spiritual needs.
They are driven to and from the centre rather than being expected to make their own way. They get a voucher for a free meal in the centre's café.
It's a special event, rather than just another NHS appointment.
With one third of the city's frailest people living in care homes, the ICC team is also going out to them to conduct the full assessments as a new outreach service.
The centre is bright and airy, accent walls in flashes of sunshine yellow. Rest areas with high-backed chairs and water coolers are positioned next to toilets every few metres. A thoughtful design intention mirroring the compassion of the staff who work here.
Trust Consultants Dr Harman, Dr Anna Folwell, Dr Katie Athorn and Dr Soma Kar are supported by GPs and physiotherapists work alongside advanced nurse practitioners, occupational therapists, pharmacists and social workers from CHCP and Hull City Council.
The assessment is completed in a single morning, preventing multiple visits and ensuring the person's entire needs, not just their health problems, are met.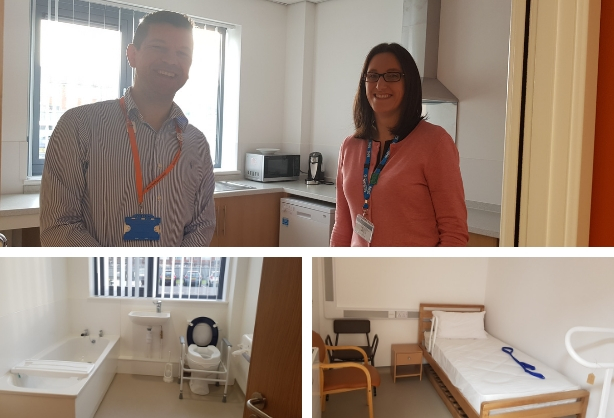 The x-ray suite is staffed by trust radiographers two hours a day to save people a trip to Hull Royal. There's a kitchen, bedroom and bathroom where therapists assess how someone manages day-to-day tasks, from getting out of bed or up from the toilet.
Patient flow has been carefully thought out, with no fixed order to consultations so waiting times are kept to a minimum. You see who's free next.
Dr Harman is the ICC's Clinical Lead and he and the other geriatricians have played a major role in developing the service to ensure an innovative and radical approach.
Nine GP with special interests in frailty also work from the centre, heralding a new era of cooperation between acute and primary care. Trust staff can access GP records through System One and EMIS alongside their Lorenzo hospital records for the first time.
That, for Dr Harman, is the game-changer. At the click of a mouse, he can see a patient's medical history, seeing why they were put on certain medication, what recent problems have affected the patient and their GP's input.
Each day starts with an MDT meeting. Today, there are 17 home visits and eight assessments.
In the first six months, more than 500 of Hull's most vulnerable patients have undergone the comprehensive geriatric assessment. Most have seen unnecessary medication removed from their repeat prescriptions, saving about £100 per patient.
But to suggest the ICC is all about savings is missing the point. The focus always was, and remains, on better patient care. It's giving staff time to adopt a holistic approach, seeing the person, not just the health condition in a community setting, away from a busy hospital environment.
"It has been so rewarding to do this properly and not just try and sort something in five minutes," said Dr Harman.
Once the patients have been seen, a second MDT meeting is held in the afternoon. "Progress chasers" are appointed to each patient, ensuring all actions needed to help the patient are actually done.
From booking scans and home adaptations to monitoring drug changes and setting up specialist appointments, nothing and – more importantly, no one – falls through the gap.
As always, it's the people themselves who highlight the difference the Jean Bishop ICC is already making to lives.
Staff speak of Ray, a seriously ill man nearing the end of his life. When he came for his assessment, he told them how he would sit by his window looking out at the garden he once loved to potter around in. He was too sick to get outside now and hadn't left his home in two years except to attend hospital and GP appointments.
Some of his medication was dropped. Others were introduced to try and make him feel better.
But that wasn't all. Staff arranged for a ramp and hand rails to be fitted at his house, enabling him to spend time in his garden once more.
He died a few weeks ago, that man. Staff take pride in knowing they'd done what they could to make his last few months far happier and more comfortable.
It's early days yet for the Jean Bishop ICC. But Dr Harman and trust staff working at the centre are playing key roles in shaping the future of health care for our most vulnerable patients.
"This has not just happened by accident," says Dr Harman. "We've really tried to make it better."