A choir helping people whose lives have been touched by cancer is looking for a new leader.
Positive Note was set up by the Living With and Beyond Cancer team at Castle Hill Hospital to help survivors, people currently undergoing treatment, those with terminal diagnoses and relatives.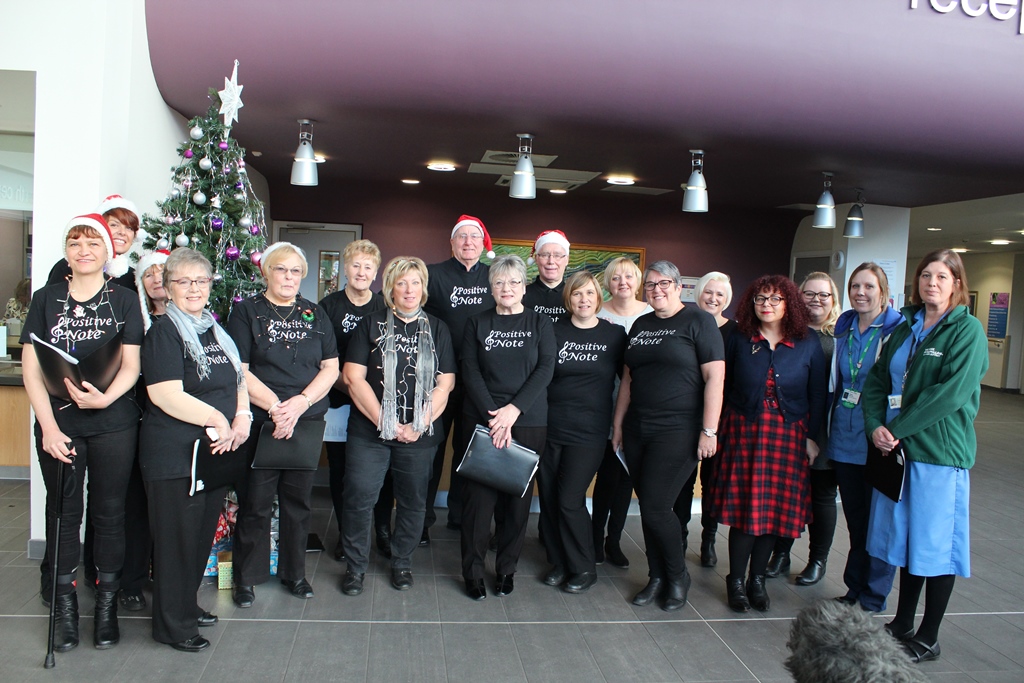 Now, the choir, which meets every week, is looking for someone with musical ability to direct their singers.
Specialist oncology nurse Sarah Guest, who leads the Living With and Beyond Cancer team, said: "The choir is a fantastic way for people to make new friends with people who understand what they are going through and share experiences.
"We're looking for someone who can give us great musical direction and mirror the energy and enthusiasm of our members."
Between 20 to 30 singers meet every Tuesday night during term-time between 6.30pm and 8.30pm. They have already performed at charity events and been asked to sing at weddings for people undergoing treatment at the Queen's Centre.
Anyone interested in the position of choir leader or who would like to join the choir should contact Sarah on 01482 461091.