A woman has thanked two nurses for helping her husband send her a wedding anniversary card hours before he died.
Mark Murrell, 51, was rushed into the respiratory high dependency unit on Ward 5 at Hull Royal Infirmary in the final stages of idiopathic pulmonary fibrosis (IPF), an incurable, progressive condition which leads to a decline in lung function.
He told staff nurses Sam Quiney and Hannah North  he was about to celebrate his 29th wedding anniversary that weekend but had been too ill to buy his wife Wendy a card.
Sam and Hannah bought him a card and posted it to Wendy, arriving just hours after his death and the day before their anniversary.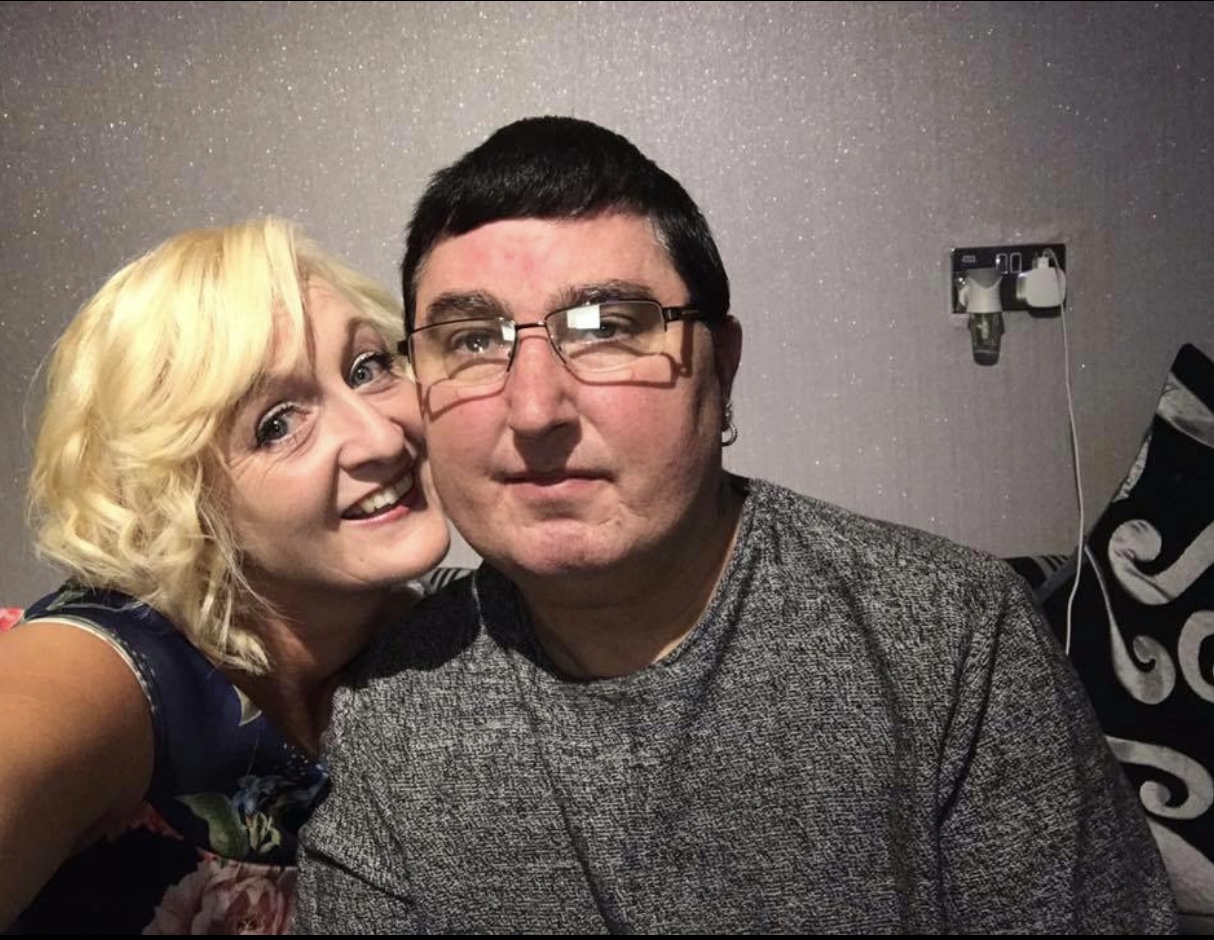 Now, Wendy has nominated the two nurses for a Moments of Magic award run by Hull University Teaching Hospitals NHS Trust to recognise individual members of staff for going beyond their normal duties to help colleagues or patients.
Wendy said: "They were absolutely amazing. You couldn't have asked for two more amazing caring compassionate nurses who gave 100 per cent to their patients.
"He'd been so poorly that neither of us had been able to get a card. Mark told them he hadn't been able to get me an anniversary card and they got it for him. What they did for us just touched my heart.
"He died the next day and I received the card the day before our anniversary. It gave me so much comfort knowing he still thought of me right to the end. But that was just Mark."
Mark suffered a heart attack when he was just 34 and underwent a heart bypass when he was 37.
After he was diagnosed with IPF in 2016, the couple, who had three children and nine grandchildren, were able to spend the following year making memories before Mark's health declined and he was admitted to hospital.
Sam Quiney, who is a Band 5 staff nurse on Ward 5, and Hannah North, who had been seconded to the ward from the Intensive Care Unit for three months, were on night shift when Mark was rushed onto the ward, with Wendy by his side.
Sam said: "The gentleman was very poorly when he was admitted and was deteriorating quite rapidly.
"They were such a lovely couple and we could see how much they loved each other.
"Throughout the night, they were telling us about themselves and when we were alone with the patient, he told us it was his wedding anniversary but he hadn't been able to buy his wife a card. The way he spoke about his wife was just so lovely.
"Hannah asked if we could get him a card for him and he was really pleased and asked if it would be too much trouble. We told him it wouldn't and got it for him after our shifts and posted it to his wife.
"We didn't know she had received it after he passed away until she contacted the trust and we were so touched by what she said."
Hannah said: "It was important to us to make Mark as comfortable as possible, along with providing the support for his wife Wendy.
"Sam and I spent time chatting to them both throughout the night. You could see how much it meant to Mark when asking him if he wanted us to get him an anniversary card.
"It's lovely to hear how much receiving this card meant to Wendy."
In a message to the nurses, Wendy said: "Keep giving the great care you do. I will always remember you both as angels for looking after my husband the way you did."