A student has told how she developed life-threatening sepsis on the day she was supposed to be leaving home to start university.
Olivia Young, 19, was rushed to Hull Royal Infirmary after experiencing a severe headache, fainting, vomiting and agonising pain in her stomach.
However, staff realised she had sepsis, the life-threatening condition featured in Coronation Street after character Jack Webster, played by Kyran Bowes, contracted the illness and had to have his foot amputated to save his life.
Now fully recovered from her ordeal, Olivia will be one of the guest speakers at a conference organised by the Sepsis team at Hull University Teaching Hospitals NHS Trust in September to urge all health professionals to be on their guard for signs of sepsis.
Olivia, who lives in Kirk Ella, said: "If I had gone to university that day, I don't think I would have been here.
"It's just so important that people know about sepsis as it could be the difference between someone dying and someone surviving."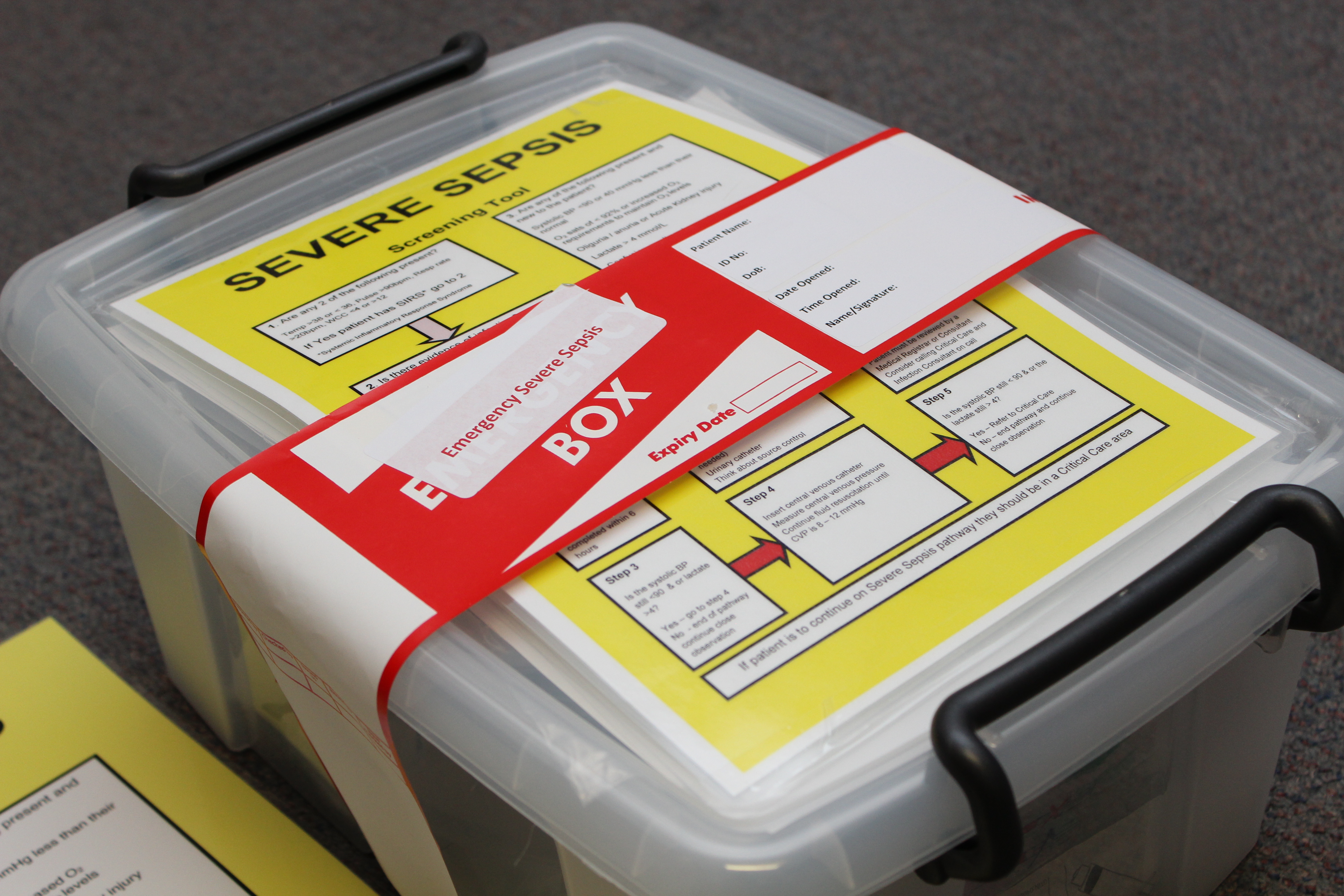 Sepsis is a life-threatening syndrome triggered by an infection in any part of the body. It affects people of all ages and, without swift treatment, it can lead to multiple organ failure and death.
Early administering of antibiotics is vital and most people who receive antibiotics quickly go on to make a full recovery.
Around 250,000 in the UK develop sepsis each year and up to 44,000 will die. It is difficult to diagnose, with symptoms similar to flu.
Olivia will share her story with delegates attending the sepsis conference at the Medical Education Centre at Hull Royal Infirmary on September 13. During the conference, health professionals will learn about a range of topics including how to identify sepsis early, how to manage sepsis in children and how to recognise sepsis in the community.
She will tell how she woke up in the early hours of September 16 last year, the day she was due to move to university in Manchester to begin her chemistry degree course, feeling freezing cold although her boyfriend told her she was burning to the touch.
She said: "I was supposed to take my sister to dance class that day but felt so bad, I'd to call my grandmother to take her instead.
"I had the worst headache I've ever experienced and every time I moved, it was just throbbing."
With a temperature of almost 40 degrees and feeling clammy to the touch, it was thought that Olivia had experienced a severe reaction to the meningitis vaccine she had been given only days before.
However, when her mother Nichola, a nurse in endoscopy at Castle Hill Hospital, called 111 and described Olivia's symptoms, an ambulance was dispatched immediately to rush Olivia to Hull Royal's emergency department.
Olivia was seen in initial assessment before being transferred to the resuscitation unit while tests were carried out.
Although it was initially suspected that she had developed a blood clot on her spleen, staff realised she had sepsis and she was given intravenous antibiotics.
"When I was in the hospital to begin with, I couldn't move by myself due to the agonising pain that was all over my body," she said.
"It felt like I was being stabbed and my dad needed to pick me up to sit me up when family came to visit."
She spent 13 days in hospital before she was allowed home and started her university degree. Although she was six weeks behind the rest of the course, she passed her first year with flying colours and is now about to start her second year.
Hull's A&E department sees at least 50 patients with sepsis every month while other people already in hospital with other illnesses and injuries can also develop sepsis from a severe infection.
Since the trust introduced the sepsis team in 2015 as part of a national initiative to drive up survival rates, around 90 per cent of patients brought to A&E with signs of severe infection are now screened for sepsis.
And round 80 per cent of those diagnosed with sepsis receive life-saving antibiotics within an hour.
Donna Gotts, one of the trust's clinical nurse specialists for sepsis, said: "We are really grateful to Olivia for attending our conference to help reinforce the message to health professionals.
"Simply asking "Could it be sepsis?" and taking immediate action if a patient shows any of the sepsis red flags could mean the difference between life or death."
If your child is under five, call 999 or head straight for A&E if they have any of these symptoms – looks mottled or bluish, is very lethargic or difficult to wake, feels abnormally cold to the touch, is breathing very fast, has a fit or convulsion, has a rash that does not fade when pressed.
In older children or adults, early symptoms of sepsis may include a high temperature or low body temperature, chills and shivering, a fast heartbeat, fast breathing.
Symptoms of severe sepsis include feeling dizzy or faint, confusion or disorientation, diarrhoea, nausea and vomiting, slurred speech, severe muscle pain, severe breathlessness, less urine production than normal, cold, clammy and pale or mottled skin and loss of consciousness.