Endoscopy Nurses Training Day
A full  day course with a theory session then hands-on porcine models in a very friendly environment.
This course covers practical skills and provides the knowledge for safe practice for all nurses and HCAs working on an endoscopy unit. Our second video shows our recent training day showing trainees from the private sector which included HCAs, Nurses, ODPs and Managers from BMI Healthcare and Spire Hospitals.
This RCN accredited course is a hands on training day that uses porcine models for life like training. This course gives the nessecary training and knowledge behind highly complex procedures in endoscopy, inlcuding:
Injection sclerotherapy
Gastric varices
Glueing
Mucosal resections
Stricture dilation
Setting up equipment for variceal banding
Snare polypectomy
Endoclip application
Please see the Endoscopy Nurses Training Day Flyer for details.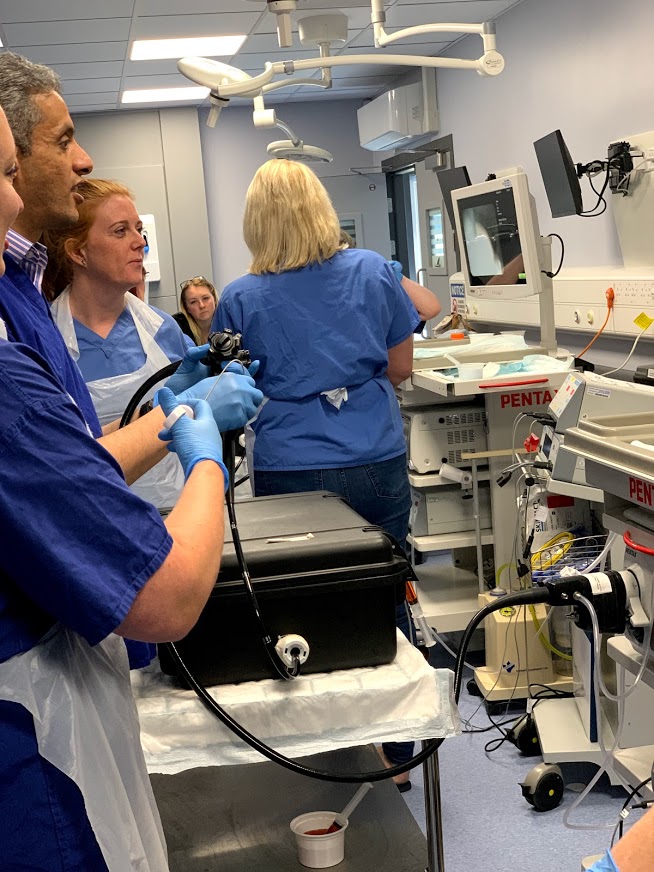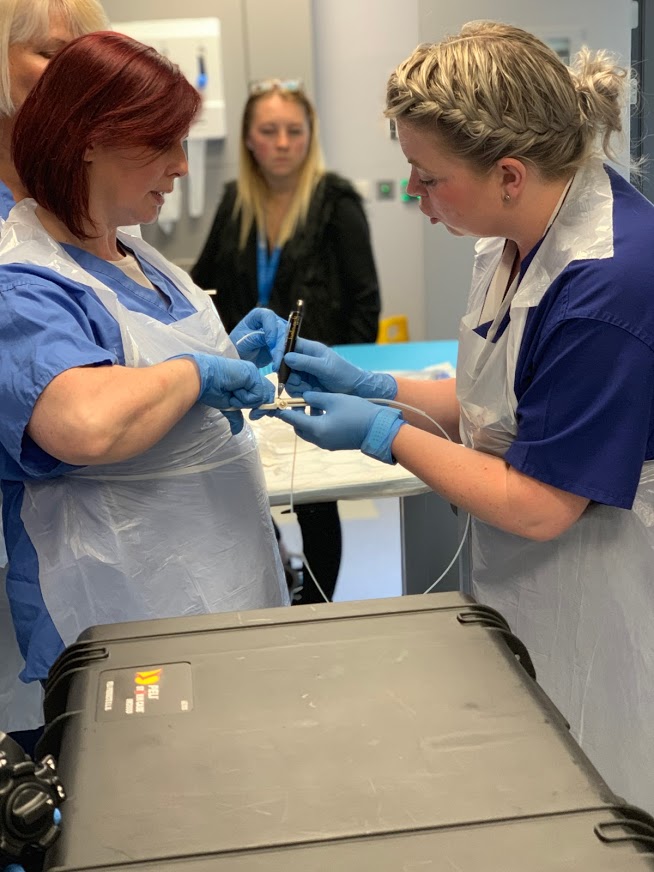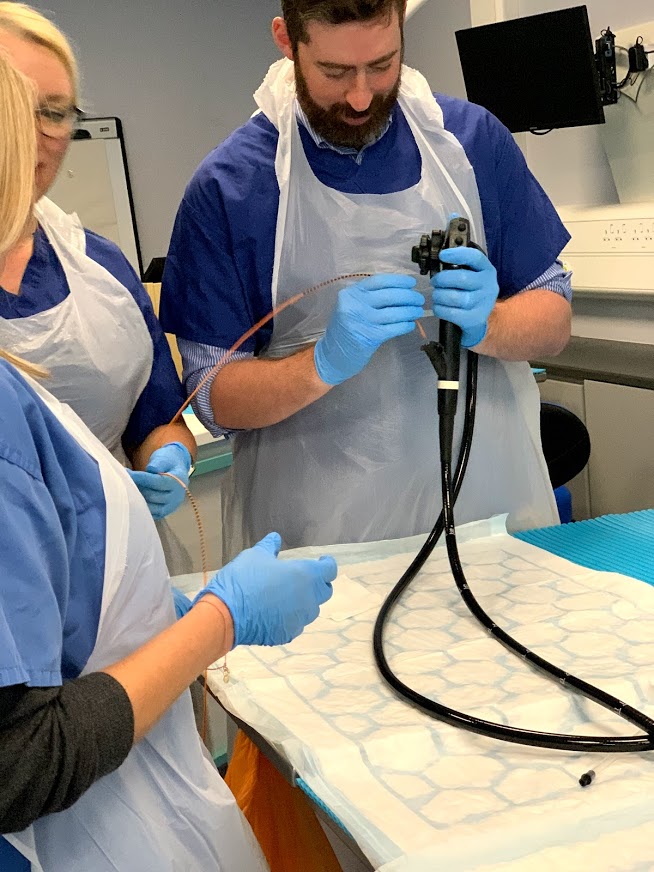 Upcoming Dates:
13th March 2020
15th May 2020
10th July 2020
19th November 2020
For further information or to book:
You will need to register on the website before you can book a course.
For further information please contact:
Jacqueline Platts
Manager of The Yorkshire School of Endoscopy
Castle Hill Hospital
Email me at jacqueline.platts@hey.nhs.uk
Emily Fussey
Administration Assistant for The Yorkshire School of Endoscopy
Castle Hill Hospital
Email me at emily.fussey@hey.nhs.uk