Patients who require a hearing aid repair must contact the Audiology department for an appointment. Patients can call the repair line on 01482 468356 leaving their full name and telephone number on the answering machine for a member of the Audiology team to call them back with an appointment.
Appointments can also be requested by text on 07799895033 by fax on 01482 624745 or by email: huth.audiology@nhs.net
A repair appointment can normally be made within 2 days. If patients have a preference to which centre they wish to attend they may have to wait longer for an appointment.
We recommend patients have their hearing aid serviced every 6 months. The hearing aid is checked and the tubing is replaced (over time the tubing hardens and shrinks). This makes sure the patient receives the most benefit from the hearing aid.
You can have your hearing aid repaired at the following clinics.
Please state when making the appointment at which clinic you would like to be seen.
We unfortunately will not be able to see patients without an appointment

If it is not possible for you to attend the department and you do not mind being without your aid for a short while we also provide a postal service:
Please drop in or post your aid to us including stamps covering £3.60 (1st class) or £3 (2nd class) for the return postage. A description of what the fault is would also be helpful. We will return the aid to you in the post as soon as possible.
The Audiology Department
The Centenary Building,
Castle Hill Hospital,
Castle Road,
Cottingham
HU16 5JQ
Battery collection
Recycling Old Batteries
Old batteries can be handed in to the Audiology department at either Hull Royal Infirmary or Castle Hill Hospital for recycling. Most supermarkets will also offer battery recycling facilities.
The Royal National Institute for Deaf People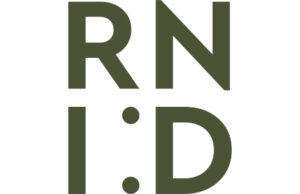 The Royal National Institute for Deaf People are a nationwide charity. They have various drop in clinics across Hull which covers the majority of Hearing Aid maintenance. Please drop in and see Emma (Hull), Priscilla (East riding) or the other volunteers to get your tubing changed approximately every 6 months.
Hear to Help staff and volunteers can provide support/advice with the following:
tubing, minor repairs, ear mould cleaning and battery replacement
training on maintenance of hearing aids
advice and support on making the most of the hearing aids
rehabilitation courses
information and signposting to other services
introduction to other useful equipment.
The Royal National Institute for Deaf People Hull
NHS Hearing Aid Maintenance and Advice
A drop-in-service is available each week at the following venues (No appointment needed):
Download the list of drop-in-services poster (446KB)
Newington Health Centre
Open Mondays 9.30am to 11.30am
Longhill Health Centre
Open every other Monday 1.00pm to 3.00pm,
alternating with Westbourne Health Centre
Westbourne Health Centre
Open every other Monday 1.00pm to 3.00pm,
alternating with Longhill Health Centre
East Riding Community Hospital, Beverley
Open Tuesdays 1.00pm to 3.00pm
Hornsea Cottage Hospital
Open Tuesdays 9.30pm to 11.30pm
Orchard Park Health Centre
Open Tuesdays 1.00pm to 3.00pm
Bransholme Health Centre
Floor 2, Lift B
Open Wednesdays 9.30am to 11.30am
Marfleet Group Practice
Open Fridays 9.30am to 11.30am
Alfred Bean Hospital
Open Thursdays 1.00pm to 3.00pm
If your hearing aid needs adjustment or you need a hearing test, please contact Audiology, 01482 624734