Reference Number: HEY1058/2019
Departments: Maternity Services
Last Updated: 15 July 2019
---
You can translate this page by using the headphones button (bottom left) and then select the globe to change the language of the page. Need some help choosing a language? Please refer to Browsealoud Supported Voices and Languages.
---
Introduction
This leaflet has been produced to give you general information about your team of midwives. Most of your questions should be answered by this leaflet. It is not intended to replace the discussion between you and your midwife but may act as a starting point for discussion.  If after reading it you have any concerns or require further explanation, please discuss this with a member of the healthcare team caring for you or join us for our next open event
On: ……………………………………… At: ………………………………………….
Who will be looking after me during my pregnancy?
The Primrose team is made up of midwives providing maternity care to women in East Hull (currently postcodes HU9 1, HU9 2, HU9 3, HU9 5), one of this team is your named midwife. This is a new model of care; in the future additional teams will cover the remaining postcodes.  Most of your antenatal care will be provided by your named midwife, however, we will all aim to meet you during your pregnancy. If you need to see a consultant obstetrician during your pregnancy, we will work alongside them to provide your care.  When you go into labour you will have care from your named midwife or another member of the Primrose team. If you are booked for an elective caesarean a Primrose Team Midwife will care for you.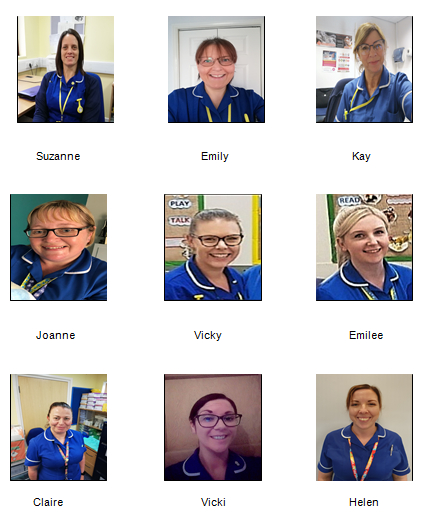 Will my care be different with the Primrose Team?
Although you will have the same number of appointments covering the same information, the answer is yes. The aim of the Primrose Team is to provide you with seamless care throughout your pregnancy, labour and birth, as well as visiting you at home after your baby is born. Your named midwife and others in the Primrose Team will also provide antenatal education.
It is important for you to know that there may be a rare occasion that an appointment may be cancelled at short notice, due to the fact that the Primrose Team may be caring for another woman in labour. However, the team will endeavour to make sure this does not happen.
When will I see my midwife?
Your appointment pattern will be the same, however we are able to carry out appointments at a time to suit you, this includes weekends and evenings.
Where will my appointments be?
Marfleet Children's Centre
Little Stars Children's Centre
Morrill Street Health Centre
Appointments can also be undertaken in your home if required. Please discuss with your midwife.
How do I contact the midwives?
For non-urgent queries: Email us at primrose.team@hey.nhs.uk and include a short message with your full name, HEY number and contact number. A midwife will contact you within 24 hours.
If you have reduced / altered fetal movements: Or need advice with other issues call the Antenatal Day Unit on (01482) 382729. The ADU is open 08.30am – 20.00pm Monday to Friday and 08.30am – 17.00pm Saturday and Sunday. Outside of these hours your call will automatically be diverted to the Antenatal Ward, so you will be able to speak to a midwife 24/7 for help or advice.
If you have an urgent problem: For example, heavy bleeding, call Labour Ward (01482) 384490.
If you think you are in labour: Call your named midwife on:
……………………………………..
 We are looking forward to caring for you in your pregnancy.