Reference Number: HEY-277/2017
Departments: Oncology (Cancer Services)
---
You can translate this page by using the headphones button (bottom left) and then select the globe to change the language of the page. Need some help choosing a language? Please refer to Browsealoud Supported Voices and Languages.
---
Queen's Centre for Oncology and Haematology – Castle Hill Hospital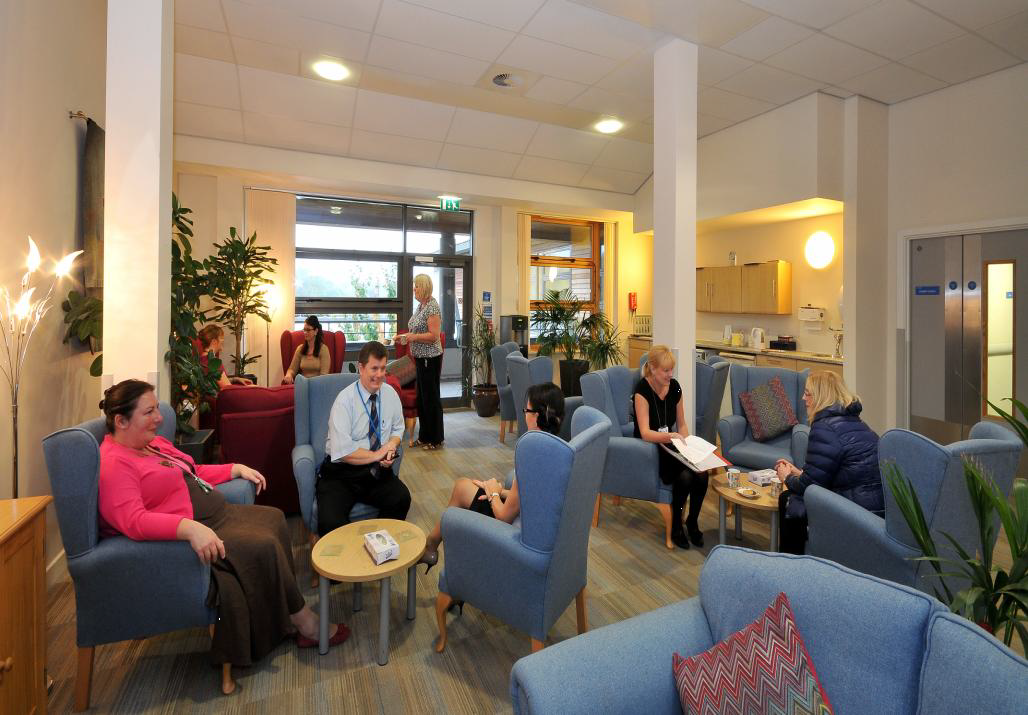 Just Drop in!
Welcome to the Oncology Health Centre based in the Queen's Centre for Oncology and Haematology at Castle Hill Hospital. Please visit us to see at first- hand what we can offer. This leaflet is intended to give you information about the Centre and how we may be able to help you.
Welcome!
There is someone always here to welcome you.  The kettle is always on!
The atmosphere in the Centre is relaxing and friendly. Many patients find it is helpful to meet informally with other patients in the drop-in centre. However, if you do not wish to meet other patients, or if you wish a private consultation, please tell the staff and we will be happy to arrange this. Please remember that you are welcome to come to the Centre at any time and do not need an appointment.
Can we help you?
In conjunction with the other members of the team involved in your treatment, we are here to:
help you achieve the best possible health and quality of life during your treatment and afterward
give you information you feel would be helpful
offer you support and practical help
discuss any matter that is concerning you and your family
give you the opportunity to learn various 'self-help' skills such as special types of relaxation and visualisation
Healthy Living
Our aim is to help you achieve the best possible health and quality of life during and after your treatment. That is why we are called the Oncology Health Centre.
We can give you practical advice about your treatment and its side effects. We can also give you information leaflets about coping with your illness and its treatment.
As well as offering you the opportunity to talk over any matters of concern with one of our specially trained staff, if you wish, we can teach you various 'self-help' techniques, for example, relaxation. These are not for everyone, although our research has shown that many people find they are helpful in improving quality of life both during treatment and afterwards.
You are welcome to bring members of your family or friends with you when you attend the Centre. They may find it helpful to be involved. We are aware that they may have questions about your treatment. However, we will not discuss any aspects of your illness or treatment without your permission.
Personal Information
All members of staff are bound by the normal rules of confidentiality. If you wish to know more about confidentiality, please ask any member of the Oncology Health Centre staff to give you a leaflet containing full details of the Hull University Teaching Hospitals NHS Trust policy.
Opening Times
The Drop-in Centre is open from 9.00 am until 4.45 pm Mondays to Fridays (except Bank Holidays).
The Team
Our team is made up of different professionals including:
Clinical Psychologists
Specialist Nurse/Cognitive Behavioural Therapists (Oncology)
Senior Registered Nurses
Nursing Assistants
Secretarial/Admin Team
Research
We strive continuously to improve the standard of our care and to develop new approaches. It is possible therefore, that you may be invited to take part in one of our research studies. If you are invited, we wish to emphasise that you are not under any obligation whatsoever to take part. If you do agree to participate, please remember that you are free to change your mind at any time. All of our studies have been scrutinised and approved by the local Ethics Committee, and the Hull University Teaching Hospitals NHS Trust Research and Development Department.
Suggestions and Feedback
We welcome suggestions and feedback. If you can think of any way in which we could improve our service, please do not hesitate to tell us.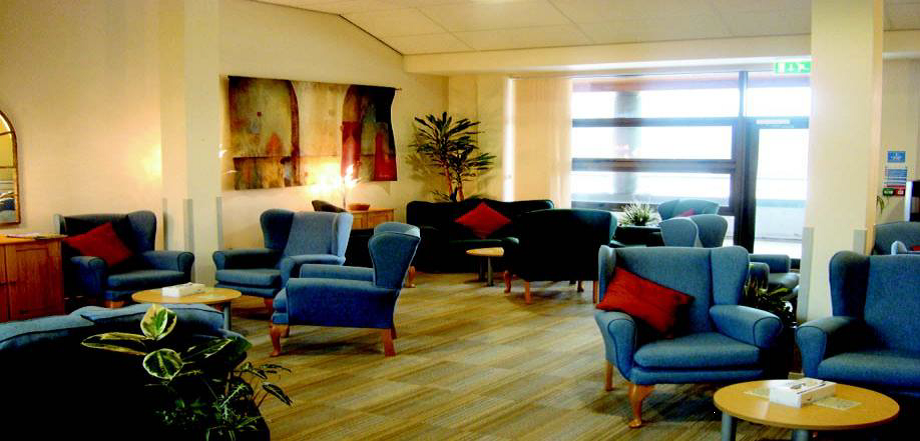 Oncology Health Centre
Queen's Centre for Oncology and Haematology
Entrance 1,
Castle Hill Hospital
Castle Road
Cottingham
HU16 5JQ
Call us on 01482 461060 or 01482 461061
Fax us on 01482 461062