Epilepsy nurse specialist, Karen Evans, bows out after 40 years' service to the NHS
The country's first Sapphire Nurse has retired from her role at Hull Royal Infirmary.
Karen Evans, Epilepsy Nurse Specialist, has completed her last clinic and said farewell to colleagues after 40 years' service in the NHS.
Karen started her career at St Thomas' Hospital in London in 1978, and after a spell working in Birmingham, moved to Hull in 1993 with her consultant neuro-radiologist husband, Chris.
In 1995, Karen was appointed as the first of twelve new 'Sapphire Nurses', pump primed by the charity, Epilepsy Action, to further improve the quality of care provided to people with epilepsy across the country.
The term 'sapphire' was chosen to mark Epilepsy Action's 45th anniversary which the charity celebrated in 1995.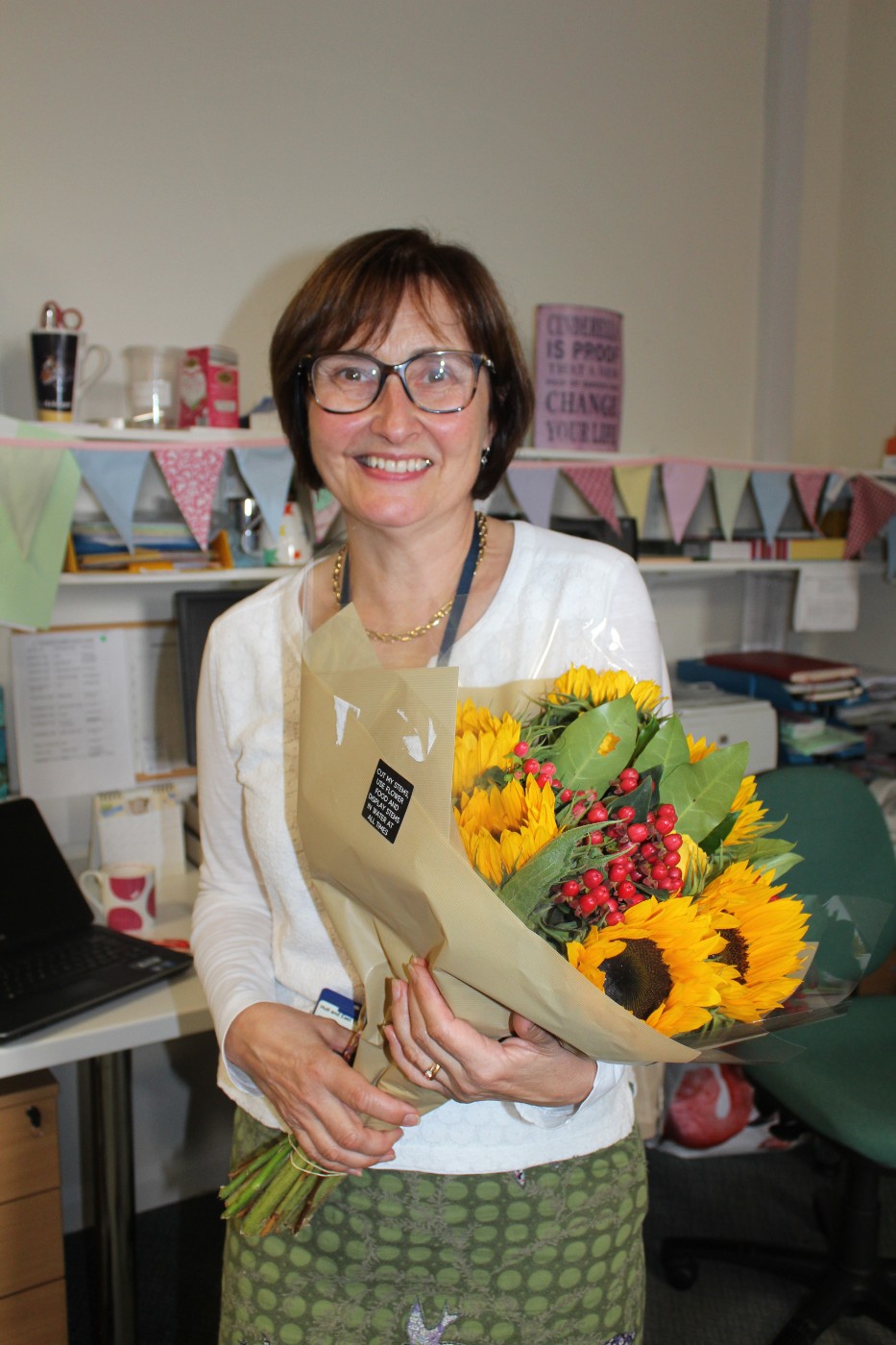 Sapphire Nurses provide important services to patients such as specialist epilepsy clinics, advice and counselling. They also work to develop better understanding of epilepsy throughout the health service, as well as among education providers and employers.
The longest serving staff member in Hull University Teaching Hospitals NHS Trust's neurology department, Karen has been described by colleagues as 'enormously important' to the service and her contribution to epilepsy care is said to have been 'immeasurable'.
Karen was presented with flowers and leaving gifts including a pair of Whitby Jet earrings from her co-workers.
Karen said: "I've enjoyed my time working in Hull and I have lots of special memories, but I'm happy to be moving on with my life.
"I'll miss the people, the company and the intellectual stimulation, although I'm a very resourceful person so I'll be sure to find something else!"
But Karen won't be taking it easy just yet; she already has plenty lined up for the coming months including an upholstery course and trips to Rotterdam and Peru. Karen also took up cycling in 2011 and, having previously taken part in Coast to Coast and London to Paris cycle rides, she intends to spend a fair proportion of her time on two wheels too.