Sick babies, children and young people are set to benefit from the refurbishment of the paediatric department at Hull Royal Infirmary.
Hull University Teaching Hospitals NHS Trust, supported by the WISHH charity, has begun the first phase of a project to revamp the two wards on the 13th floor of the tower block caring for children and young people, including some with cancer or mental health problems.
Junior sister Helen Lyon came up with the idea of decorating cubicles, corridors, bays and the playroom at the end of Ward 130 in sea themes to embrace the city's fishing heritage and reflect the success of The Deep.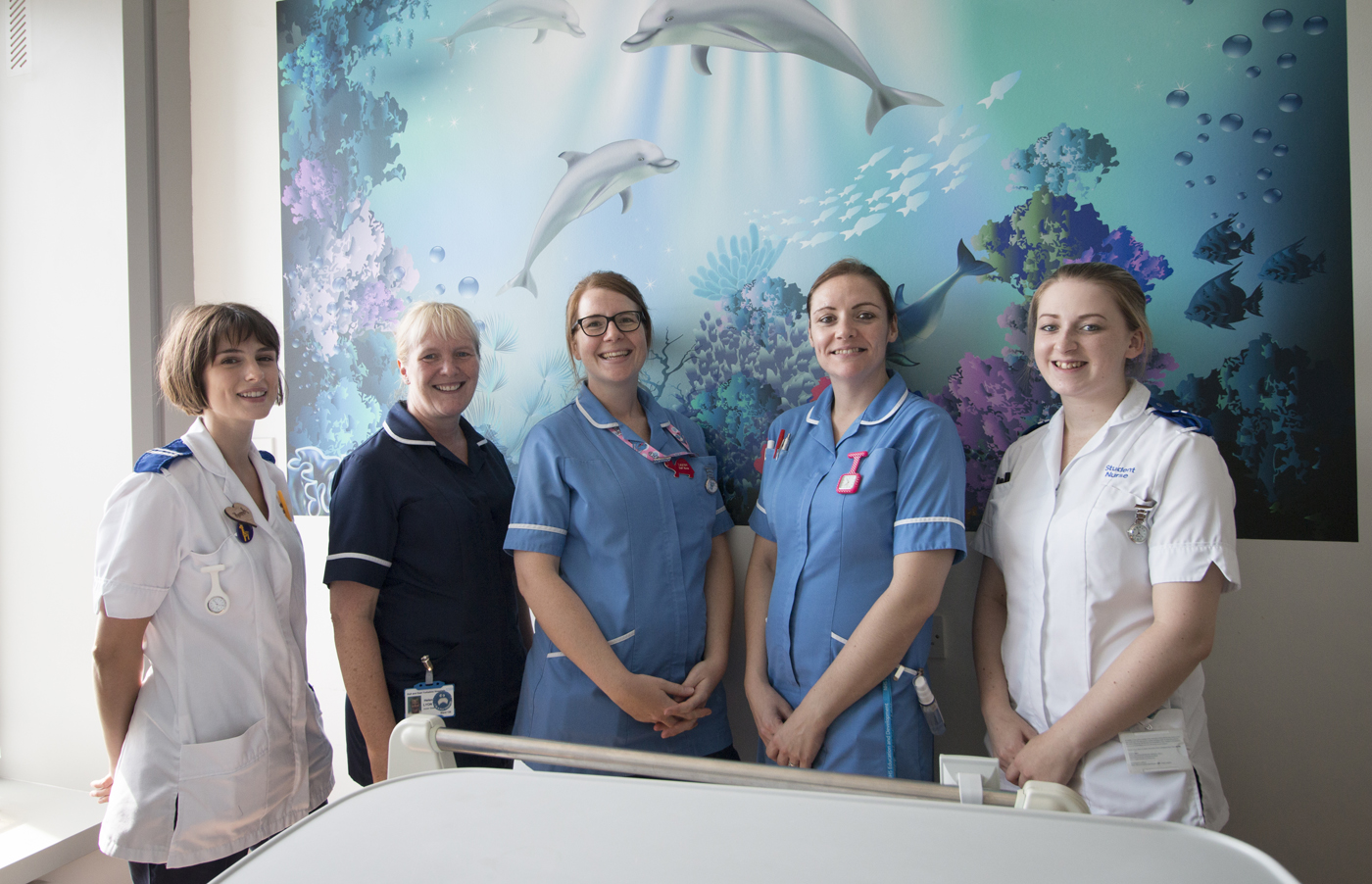 She said: "Some of the children who come to us stay with us for two weeks at a time and they and their families deserve a nice, friendly and welcoming environment.
"We're seeing more children of 13 and 14 now with mental health problems so we need a calm environment for them where they can feel safe.
"We can't paint artwork on our walls because of infection control so we're having wipe-clean transfers attached instead."
The department has received some funding as part of the trust's newly developed Arts Strategy to paint over the current red woodwork in more calming blue and pastel colours and decorate cubicles with artwork including dolphins and penguin transfers. Those used by older children will also have sunflowers and trees.
Cubicles used to look after children with cancer and long-term conditions will also be fitted with entertainment systems featuring TVs, DVDs and games consoles after the ward received funding from children's charity Candle-lighters.
The playroom is also being decorated and the clinical room where children undergo procedures is also going to be refurbished over the coming months.
Helen Lyon said: "We appreciate there isn't a lot of money in the NHS so we're doing what we can with the funds we have available.
"We're holding fundraising events to collect as much as we can to put towards the work and we're hoping businesses in the city will support us."