Hull Women and Children's Hospital looks set to become the first in the world to use virtual reality (VR) to give parents-to-be an immersive experience of labour and birth.
Pregnant women and their partners are road-testing VR headsets to "enter" the Fatima Allam Birth Centre where a woman is using one of the birthing pools in labour, supported by the baby's father.
Women can also "enter" the operating theatre where a mother is undergoing a caesarean section so they can see what happens and learn the roles of people there.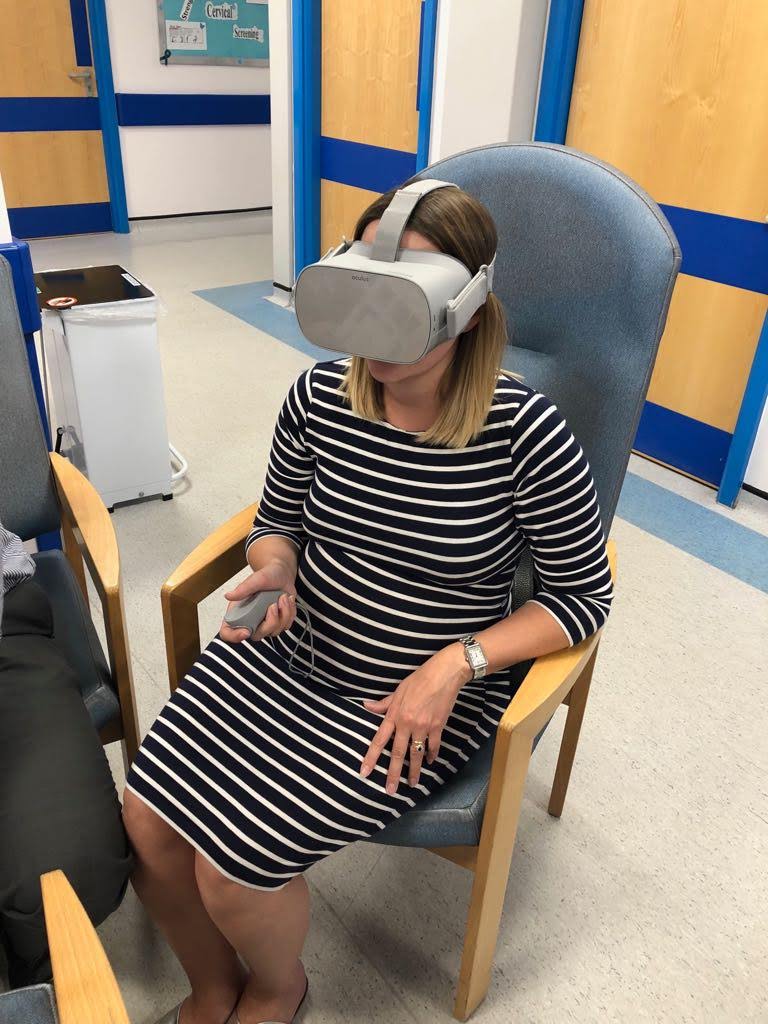 Prospective parents have been road-testing the VR headsets at the HEY Baby Carousel events, with the next one taking place tonight (Wednesday, August 29) between 6pm and 8pm.
Janet Cairns, Head of Midwifery at Hull University Teaching Hospitals NHS Trust, said: "The headsets mean people feel like they are in the room, seeing the facilities all around them and watching how midwives interact with mothers and partners during labour.
"We already offer a video tour of the hospital so people can familiarise themselves with their surroundings before they come in.
"However, we want to give prospective parents as much information in as many different formats as we can so they can make choices that are right for them and their babies."
The midwifery team worked with the Hull Institute of Learning and Simulation (HILS) team, based in the Clinical Skills building at Hull Royal Infirmary, to record 360-degree footage for the VR headsets.
The teams are also looking at how VR can be used in staff training and to provide other virtual experiences for women and their partners.
HILS Senior Technician Chris Gay said the team scoured the market to purchase three Oculus VR headsets which offered an affordable set-up suiting the trust's needs and ambitions, costing around £800 for the equipment and software.
He said: "We have to use technology to offer something different to what people can already get. The video showing people the hospital is already there so we wanted to use VR so people could "feel" what it was like to be in the birth centre, on the labour ward or in the operating theatre."
Although VR has been used to help  parents relive the birth of their own children or "be" there when they were unable to attend in the flesh, the Hull headsets are thought to be the first practical application of virtual reality in a maternity patient setting.
Parents-to-be have been testing out the headsets at the HEY Baby Carousel events, held on the last Wednesday of every month at Hull Women and Children's Hospital to provide them with all the information they'll need about pregnancy, birth and those first few weeks with their babies.
The HILS team has been evaluating the feedback from 130 people, with 94 per cent saying the experience overall helped them feel better prepared for the birth of their babies.