Hull Royal Infirmary and Castle Hill Hospital staff will be getting in the party spirit when they join thousands for this year's Hull Pride celebrations.
Hull University Teaching Hospitals NHS Trust is inviting members of its 9,000-strong workforce to join the event as the city erupts in a rainbow of colour on Saturday, July 21.
As a silver sponsor of the event, local NHS services will also set up a marquee in the Pride Village in the city centre after the parade to promote national NHS health screening programmes, including cervical screening, breast screening, and AAA screening.
Two NHS delivery vans have also been given the rainbow treatment for the second year running and can be seen travelling between Hull Royal Infirmary and Castle Hill Hospital.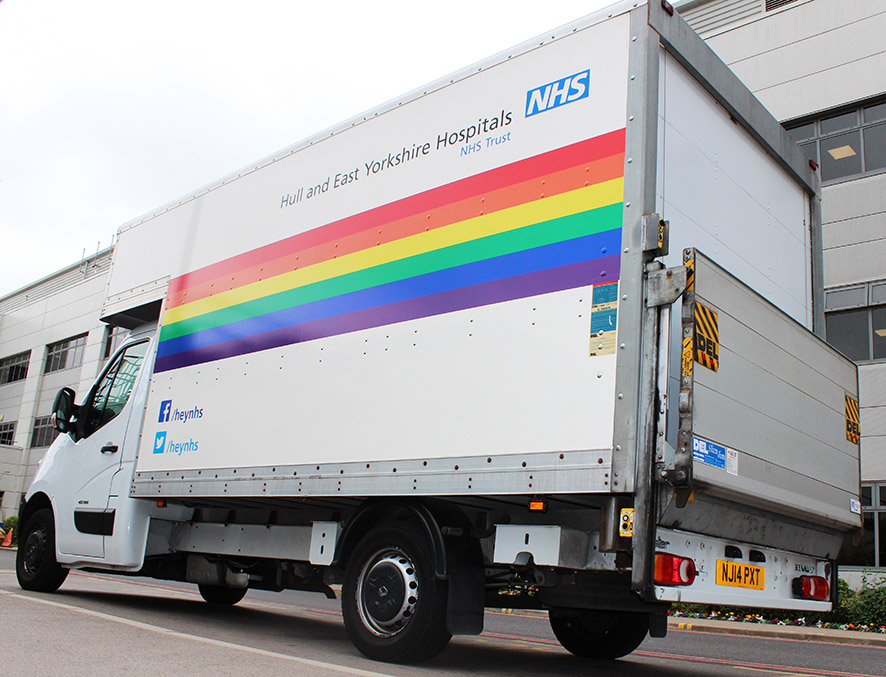 Lucy Vere, the trust's Head of Organisational Development, said: "This is a fantastic event and we're so pleased to be showing our support and friendship to the Pride community.
"It's a double celebration for us as we will also be marking the 70th anniversary of the NHS this year.
"We really hope as many staff as possible join us for the parade. People can dress up, cover themselves in glitter or just come as they are and they won't look out of place. It's an event for everyone."
The trust set up its LGBT Staff Network earlier this year to support workers of any sexual orientation or gender identity, ensuring the organisation is a welcoming place for everyone to work.
Staff will be offered up to four wristbands so family and friends can join them for the parade.
The trust will team up with Hull and East Riding of Yorkshire Clinical Commissioning Groups to promote changes to urgent care services, which now offer people a faster and more appropriate way of getting medical attention to ease the pressure on Hull's A&E.
City Healthcare Partnership, which provides a range of health and care services across Hull and East Riding, will also be joining the NHS trusts.
Bonnie Gray, representing the LGBT Staff Network, said: "This will be the third year the trust has taken part in Hull Pride but the first since the formation of the network.
"It's a fantastic atmosphere and it's a great way of showing Hull is a diverse, friendly place for people of all backgrounds, cultures, identities and orientations.
"I believe the same can be said for the NHS as a place to work and to receive healthcare."