Children have spoken of their love for the army of dads working at Hull Royal Infirmary and Castle Hill Hospital as the country prepares to celebrate Father's Day.
Families have joined Hull University Teaching Hospitals NHS Trust in marking the special day for the dads who work in clinical and non-clinical roles at both hospitals.
Messages of love from proud children will be posted on the trust's social media pages on Sunday to thank the fathers who contribute to the smooth running of the organisation caring for 600,000 people across Hull and the East Riding.
Simon Nearney, the trust's director of workforce, said: "We know the families of all our staff are very proud of the work they do for the NHS and rightly so.
"Everyone in our organisation contributes to patient care in one way or another and Father's Day is a fantastic occasion to remember all the dads within the organisation who are thought so highly of by their families and by us."
Beverley dad Gary Hewitt has worked in Hull Royal's Emergency Department(ED) for almost 40 years, the last 18 years as an Emergency Nurse Practitioner.
Gary met wife Kay when they were both working in mental health before he moved into emergency medicine. Now 61, Gary has inspired their three children Claire, Katie and Alan to follow his footsteps into the NHS.
Claire, 36, is now training as an Advanced Care Practitioner, working in ED for the past 12 years after qualifying as a nurse and working in intensive care medicine for the first two years of her nursing career.
Katie, 34, trained as a nurse at University of Sheffield before recently returning to Hull to take up a post in gynaecology.  Alan, 24, after qualifying at the University of Sheffield works as a neurology nurse in an Intensive Care Unit at the Hallamshire Hospital.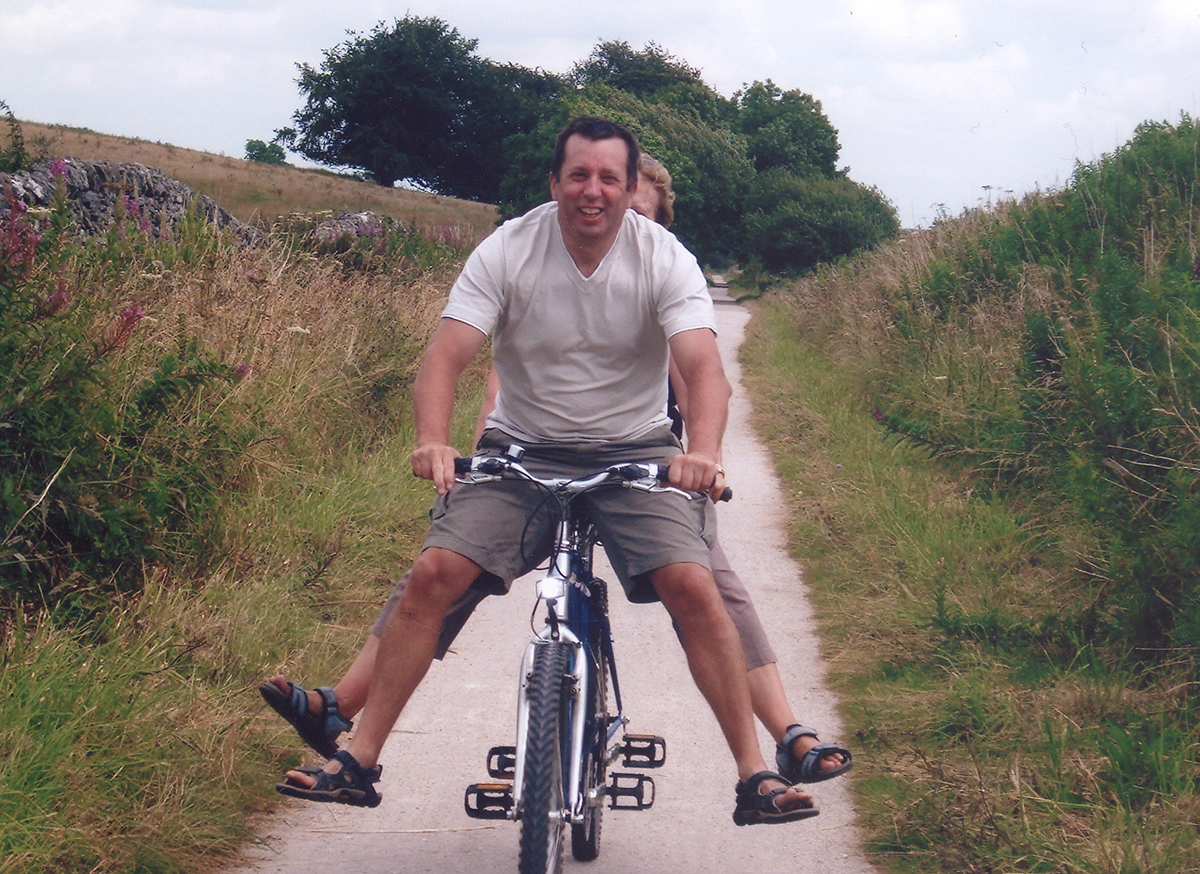 Claire said: "He's just so passionate, determined and professional. He works mainly in the emergency care area and is brilliant at dealing with minor injuries. However, he is amazing in emergency situations".
"But apart from that, it's the little things I see him doing every day, like getting a chair for an older person or getting someone a drink of water. He really cares".
"And that's not just at work, he's like that in every way in life. As a dad, he's always been so approachable and caring and he would do anything for us."
Gary's determination to help others in life also extends outside work. A few years ago he received a Commander's Commendation from the British Transport Police for resuscitating a man in cardiac arrest at Glasgow Central Railway Station.
Claire said: "My sister and I have children now, so he has four grandchildren and he's just such an amazing grandfather too. And we don't think that just because he's ours, he really is fantastic.
"He has been such an inspiration to us all our lives and we just want to tell him how proud we are of him. He is our hero."
Few patients will ever meet David Lowe but many owe their lives to him.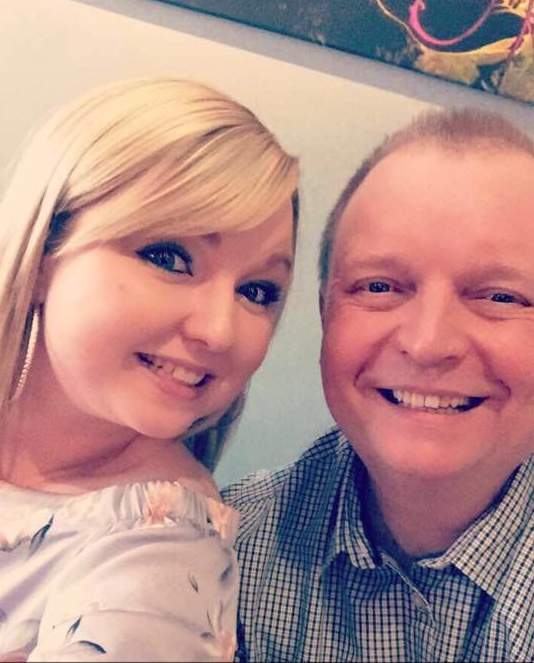 As a senior assistant in the aseptic unit, David, 53, is part of the team preparing and dispensing around 35,000 sterile infusions and injections every year for patients undergoing chemotherapy, other forms of cancer treatment or intravenous nutrition.
David, 53, followed wife Tonian into the NHS and it's now a family affair with their two daughters Rachael and Rebecca also working for the trust. Rebecca is ward sister on the stroke ward at Hull Royal Infirmary and Rachael is training as a nursing associate in paediatric surgery.
To Rachael, her father is one of the many unsung heroes working behind the scenes in the NHS to save patients' lives.
"He works so hard every day, carefully making up patient bags of life-saving treatments," she said. "He is dedicated to his job.
"Even though he has little to no contact with the patients, they are always at the forefront of his work. So many nights he's got home late because there's been an emergency bag for a patient that needs making.
"He goes above and beyond to make sure each treatment is done with great care and patience.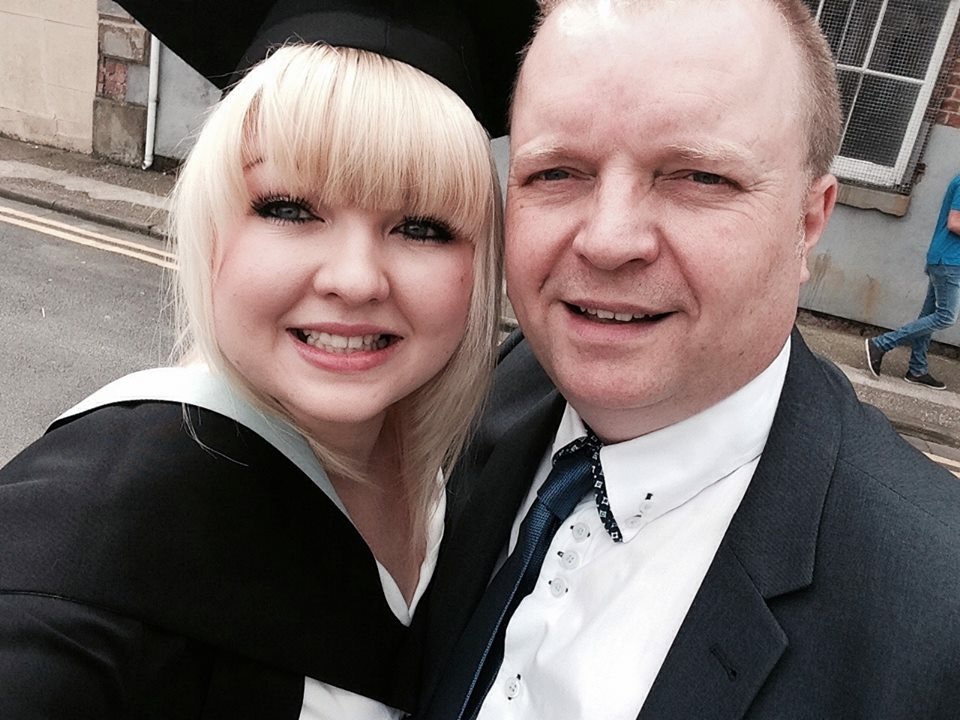 "I'd love for my dad to know how much his hard work matters and that although he might be unseen, his hard work is not."
Despite his dedication to his role, Rachael said David has always been a family man.
"After his time spent at work, he then comes home and dedicates the rest of his time to his family.
"My dad always puts us first, and is also a devoted grandad to my nephew Charlie.  He is quite simply my hero. He means everything to me."