Staff have been praised for keeping the busiest clinic in Hull's hospitals running after the heating broke down during this week's Arctic conditions.
Maintenance workers at the Eye Hospital were called in after the heating system in the main reception area broke down on Wednesday.
Today, ophthalmology consultant Colin Vize paid tribute to the dedication of reception staff who kept the Eye Hospital and its outpatient clinic running smoothly with no cancellations despite the difficult working conditions.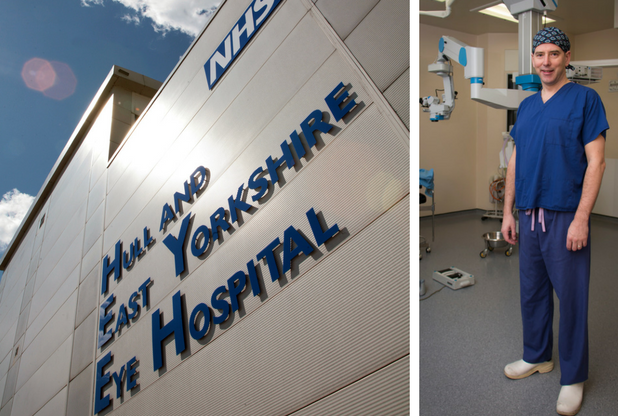 He said: "Staff running the outpatients clinic were absolutely fantastic and put patients above any other consideration.
"They didn't go home, they stuck it out and wore gloves and coats so they could still type in patients' details and send out appointment letters.
"This department is busy at the best of times but these circumstances made it extremely challenging for the people who work there. They have our deepest gratitude for battling on for the good of our patients."
The problems began on Wednesday when temperature plummeted to minus 10 degrees as the "Beast From the East" caused widespread disruption throughout the country.
Radiotherapy staff at the Queen's Centre at Castle Hill Hospital in Cottingham also battled through heavy snow and blizzard conditions from Sheffield, Brigg, Bridlington and Rotherham to ensure they were at their posts so patients' cancer treatment could begin on time.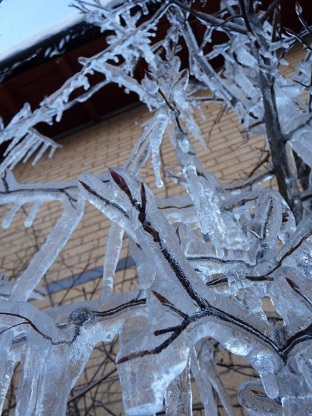 Team members covered for co-workers  who had been unable to get into Hull Royal Infirmary and Castle Hill Hospital, working well beyond the end of their shifts so patients continued to receive the best possible care.
Estates staff also worked round the clock to clear pathways and car parks, ensuring patients, staff and visitors were able to get into the hospitals.
The hospital's heating system, like others throughout the city, developed problems as the worst of the weather hit and patients coming in through the main doors meant staff were hit by a blast of freezing cold air as they tried to do their jobs.
Staff were rotated to other departments so no one had to spend too long in reception
Hull University Teaching Hospitals NHS Trust called in its estates team to repair the heating system as quickly as possible and work is now being carried out by contractors on sliding doors to the reception to minimise draughts when they were closed.
Mr Vize said: "Throughout the NHS, we've heard remarkable stories of people going above and beyond this week. Our staff are no different.
"The management team is truly grateful for their gritty determination."