Critical care nurse Soo Hassall retires after 37 years in the NHS
A nurse who has helped to save countless critically ill patients at Hull Royal Infirmary and Castle Hill Hospital is retiring after almost 37 years of dedication to the NHS.
Soo Hassall, 54, started her nursing career as a student nurse in 1981 and worked in intensive care, cardiology and, finally, for Hull and East Yorkshire Hospital NHS Trust's critical care outreach team.
Soo is one of the critical care specialist nurses who look after the most seriously ill patients recently released from the hospitals' intensive care units and monitor patients on the wards whose conditions are deteriorating.
She will retire from the trust this month, although she intends to return to work part-time on a job share.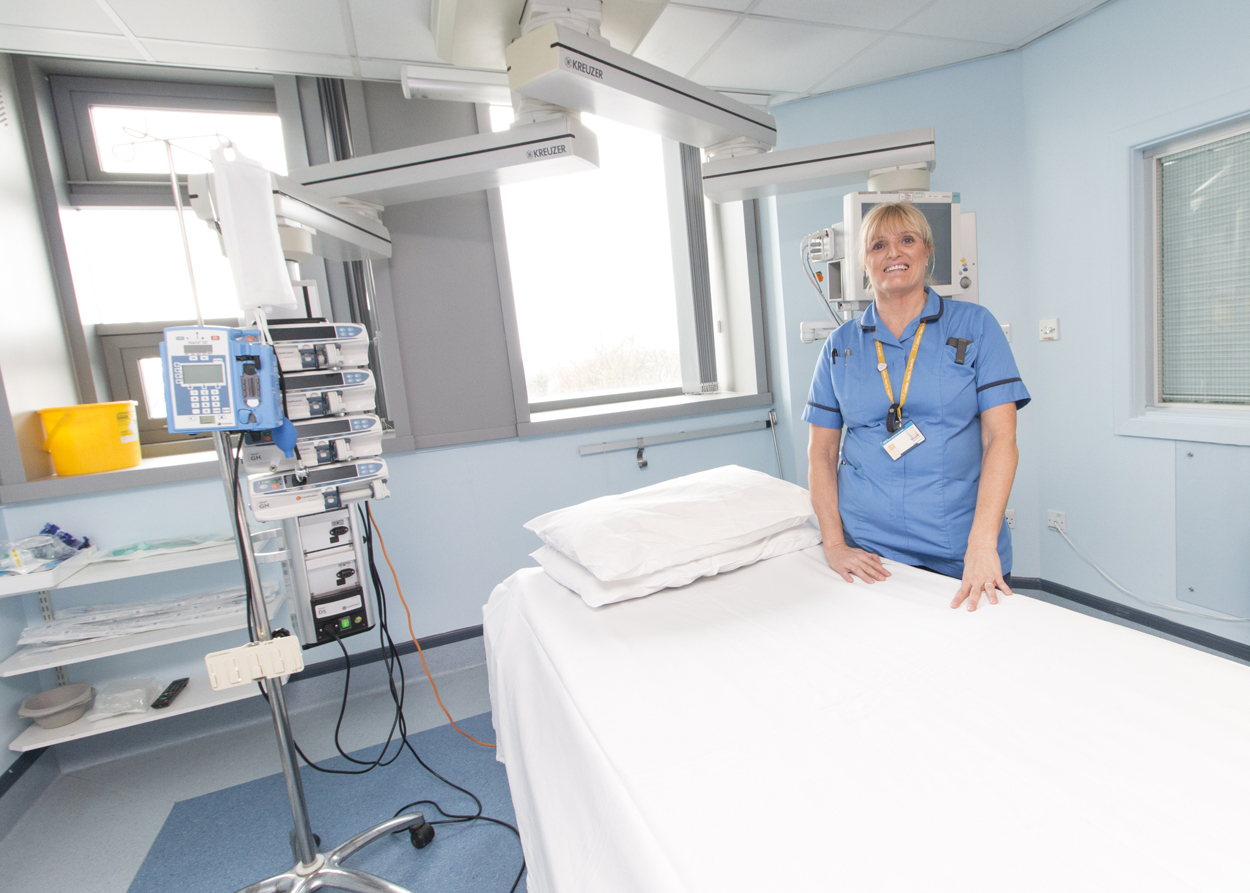 "If I had to do it all again, I'd do exactly the same again," Soo said.  "I feel I have the best job in the world. But I can't believe the changes I've seen during my career.
"The patients we look after now are far sicker than the ones I looked after at the start of my career. I think we are now seeing far more patients survive because of advances in medicine.
"One area where you really notice that is when patients suffer cardiac arrests. When I first started in intensive care, patients who suffered cardiac arrests and made it to ICU would end up with brain damage.
"Today, it's amazing the amount of people that walk out of hospital as normal even after a cardiac arrest because they are resuscitated so quickly, we've got defibrillators in the community and people can do CPR."
Soo started nursing in orthopaedics before moving into intensive care nursing on 1 April, 1985.
"I was fascinated with intensive care nursing and knew it was the right thing for me," she said.
She worked in intensive care until 1989, aside from a six-month stint in A&E, before leaving to complete her one-year course to convert to a staff nurse.
Re-joining the trust, Soo spent four years in cardiology, working in what is now the cardiac monitoring unit before returning to intensive care in 1994.
She worked her way up to the position of charge nurse on ICU and joined the critical care outreach team, launched in 2000, in 2003, splitting half her year on the unit and then half with the outreach team. She joined the team full-time in 2011.
"Intensive care nursing has always been my passion," she said. "I've loved looking after patients. In this job, we see some really sick patients and there's that rush of adrenaline when you need to do everything you can to save them.
"We also get to build up relationships with the patients on the wards, seeing them improving and getting better every day.
"I've worked with a great team on outreach and I think we have a brilliant critical care team. We couldn't do our job without them."
Critical care outreach sister Mandy Price has worked with Soo for decades.
"With all her years of experience, she is like the matriarch of the team," Mandy says. "Everything Soo does is all about the patients and when she hands over patients at the end of her shifts, you can see the compassion she feels for them when she's talking to you.
"She is an all-round good egg and we're so glad she's coming back part-time because she would leave a big hole in this team.
"She has so much experience and knowledge and when you have a patient with complicated needs, Soo is the person you turn to for advice."
Vicky Kirkby, critical care outreach team lead nurse, said: "When I first met Soo in 1989, I was so impressed by her knowledge and because she was such a proactive nurse.
"Now, I see Soo as someone I have a massive amount of respect for and a role model.
"I'm genuinely pleased she's coming back part time as it would be such a loss to the trust to lose the kind of experience and care Soo has."