Fathers and partners feeling overwhelmed by the prospect of becoming a parent will be supported at a hospital event next week helping couples prepare for the birth of their baby.
Midwives and health teams trained in pregnancy support, birth, home safety and child care will be at the next Hey Baby Carousel at Hull Women and Children's Hospital on Wednesday, February 28.
Mental health teams and voluntary group Andy's Man Club will be on hand to speak to people who may be feeling overwhelmed by the thought of parenthood.
Childbirth education administrator Hayley Rust said: "Becoming a parent can be an overwhelming feeling for both parents but support is there for everyone, right through a pregnancy and beyond.
"Often, the focus is on the woman and the baby and some partners feel left out and unable to share their feelings.
"But no-one needs to feel alone and we're all here to help. People can speak to us privately at the event or arrange to attend a follow-up service at a more convenient time."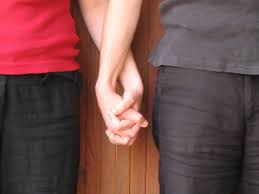 Carousel events were launched by Hull University Teaching Hospitals NHS Trust in September and the drop-in events, which run from 6pm to 8pm on the last Wednesday in the month, have proved hugely popular.
Hundreds of couples have attended the Carousels and the Hey Baby team are now seeing couples who first attended shortly after they discovered they were expecting a baby who are now preparing for the birth.
Melanie Lee, birth education midwife who leads the HEY Baby team, said: "The great thing about the Carousel events is that even if people came before, they can pick up new information on the next stage of their pregnancy or start thinking about their options for birth as their due date approaches.
"We've got information to help couples during pregnancy, at the time of birth and beyond so people can always find something which will be of benefit to them, regardless of which stage they are at."
Midwives working at the hospital and in the community can talk women through their options and birth plans, offering support and guidance to help women make the best choice for them and their babies.
They can also sign MAT B1 forms required for maternity payments for working women and to enable them to benefit from free prescriptions and dental care.
Midwives from the Fatima Allam Birth Centre will also attend the event to outline the service available to women with uncomplicated pregnancies  and couples can also find out information about home or water births. Midwives from the Labour Ward at Hull Women and Children's Hospital will also be available to answer questions women may have about their birth options on the obstetric led unit.
Humber Fire and Rescue will also be available to discuss home and fire safety alongside dental health and child care teams.
Drop into the HEY Baby Carousel in the foyer and café area of Hull Women and Children's Hospital on Wednesday, February 28, between 6pm and 8pm if you'd like to attend. There's no need to book a place and refreshments will be available from the hospital café on the ground floor.