The final postcard from a City of Culture project celebrating babies born in 2017 has gone on sale.
Babies born in November and December will feature on the sixth postcard in the series now on sale at Hull Women and Children's Hospital.
Parents can buy a postcard from the reception of the hospital or the community midwives' office on the first floor on Monday to Friday, from 9am to 5pm.
Footprints of babies born during Hull's year in the limelight were taken to create the artwork for the foyer of the hospital.
The final panel featuring the babies born in the last two months of 2017, as well as those from babies who did not have their footprints taken earlier in the year, will be unveiled at the hospital next week.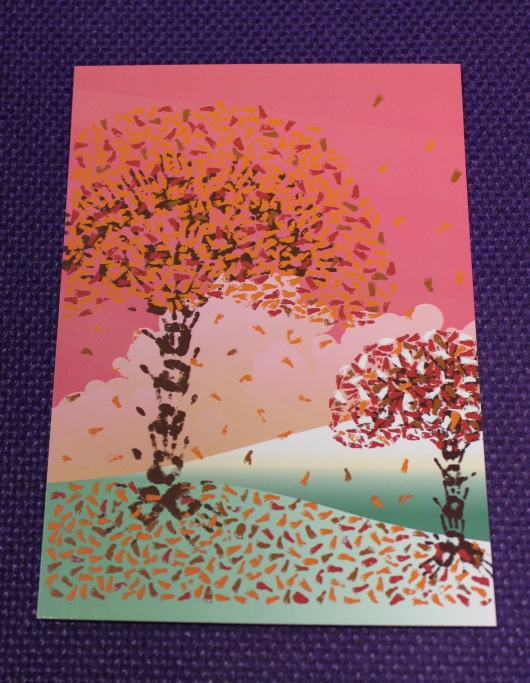 Community midwife Sallie Ward, who came up with the idea for the project, said: "This is the last in the series of six postcards.
"The project has been a huge success and we're so proud to have played a part in Hull's year as City of Culture."
All six postcards can now be purchased for £6, with individual postcards costing £1. Parents who did not purchase a postcard featuring their child's footprint earlier in the year can still buy postcards relating to the month their baby was born.
Postcards will also be on sale at an event in the Guildhall on Wednesday, January 24, to celebrate the success of the project.
Around 1,400 tickets have already been snapped up by parents whose babies were featured in the artwork.
Families will be offered the opportunity to buy up to four tickets, costing £1 each with a 50p booking fee, to ensure as many as possible can attend the event.
Tickets are now on sale from Hull Box Office at www.hullboxoffice.com/events/born-into-a-city-of-culture-celebration-event
Prints of the six panels can be purchased at the event for £7 each or two for £10. Limited edition canvases can also be ordered at the event.
Parents are being reminded that only cash can be taken on the day as there are no facilities for credit or debit card payments.
Visit www.hey.nhs.uk/news/2018/01/09/need-know-born-city-culture-celebration for more information about next week's celebration.