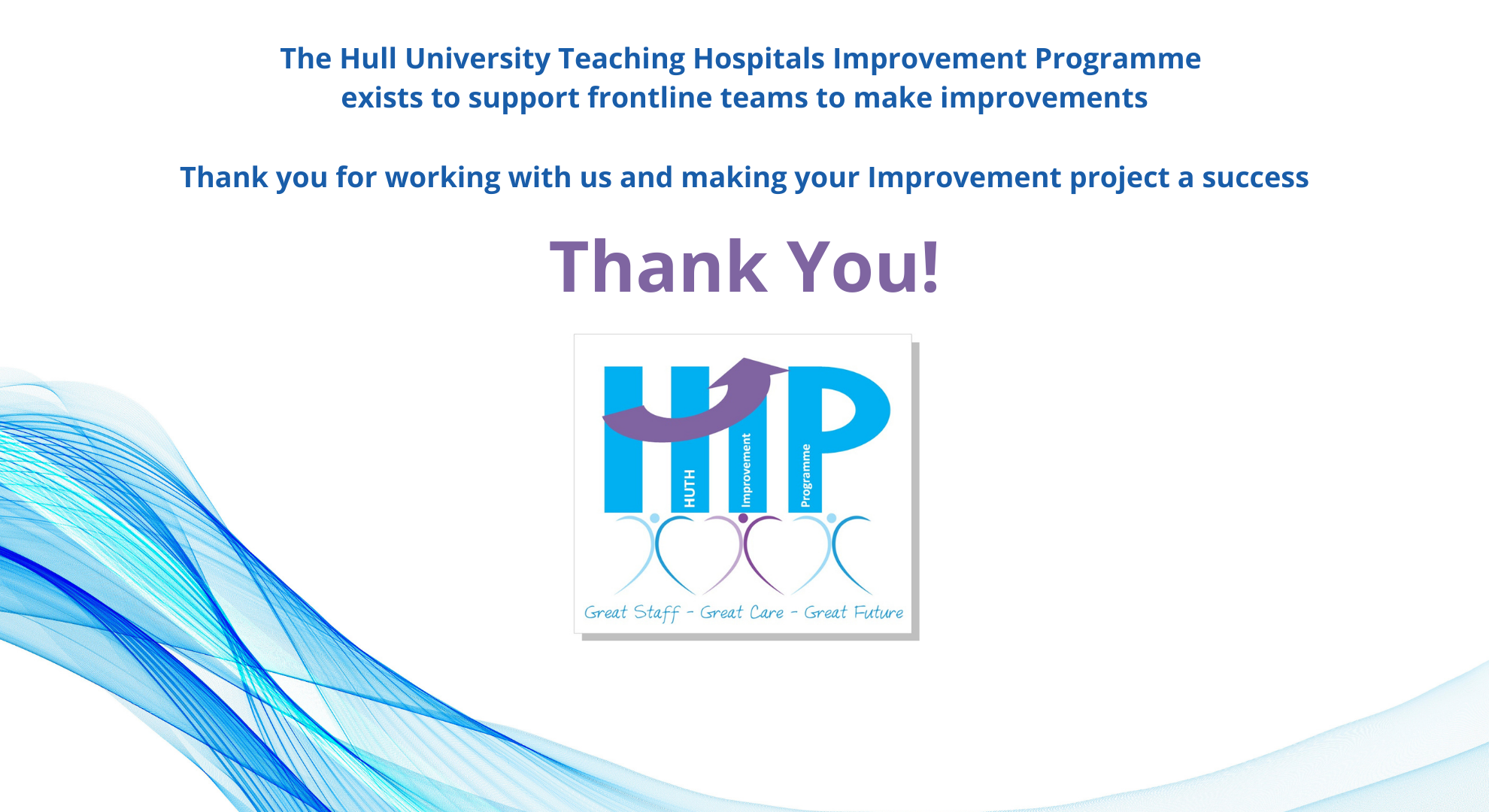 Share your thank you with others
What is the Hospital Improvement Programme?
We support front line teams to realise their ideas to improve patient care and patient experience through our facilitated approach.
We want to create a culture of excellence, high performance and continuous improvement. We will recruit the best staff, retain our talent, and develop their skills, enabling them to deliver great care with commitment, compassion and courage.
Part of the Strategy and Planning department, our programme has twin aims:
Supporting front line teams delivering improvement programmes
Developing the improvement capability and capacity of the trust by empowering staff to lead improvement in their services and equipping them with the skills to do it
Email us at HEYImprovement.Programme@hey.nhs.uk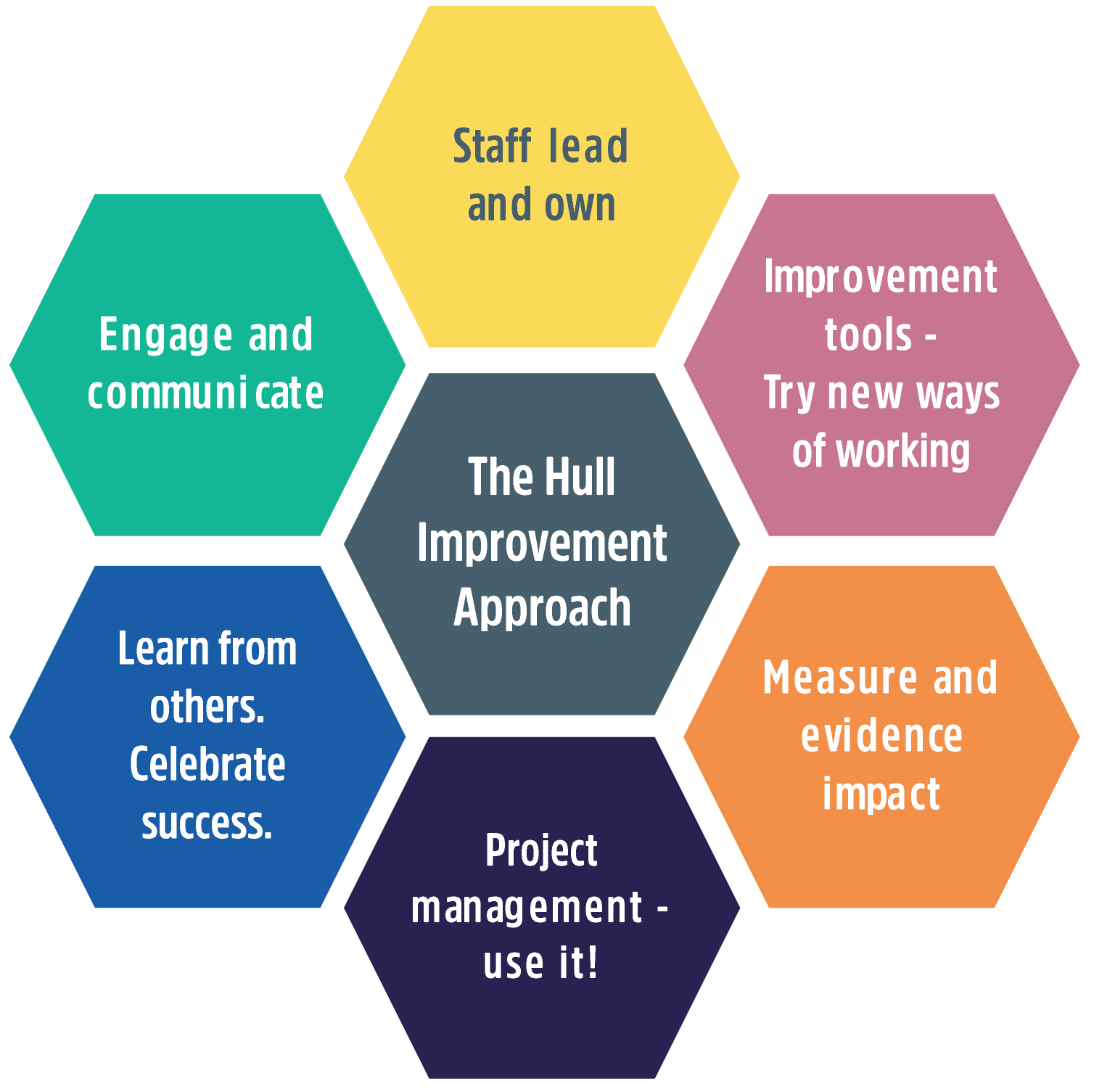 The Hull Improvement Approach is an accredited approach based on the NHS Model for Change and endorsed by the Yorkshire and Humber Academic Health Sciences Network. Our approach promotes a culture of continuous improvement in which staff feel they are able to make suggestions for improving care to patients and have the necessary skills, abilities and are empowered to act themselves to make a difference.